If you're looking to seriously consider improving the security measures for your business, we highly recommend external roller shutters. Made-to-measure external roller shutters are highly beneficial for deterring vandalism. However, there are also a whole host of further benefits that you'll benefit from when you choose external roller shutters. The energy-saving benefits are fantastic with external roller shutters and they also protect windows, as well as main doorway entrances.

But what types of businesses benefit from external roller shutters the most? The good news is that the majority of businesses can. Whether it's a school canteen, industrial workplaces or betting shop, many businesses will benefit from having external roller shutters professionally installed at their premises. Let's take a further look into the most common types of businesses that we install external roller shutters for;-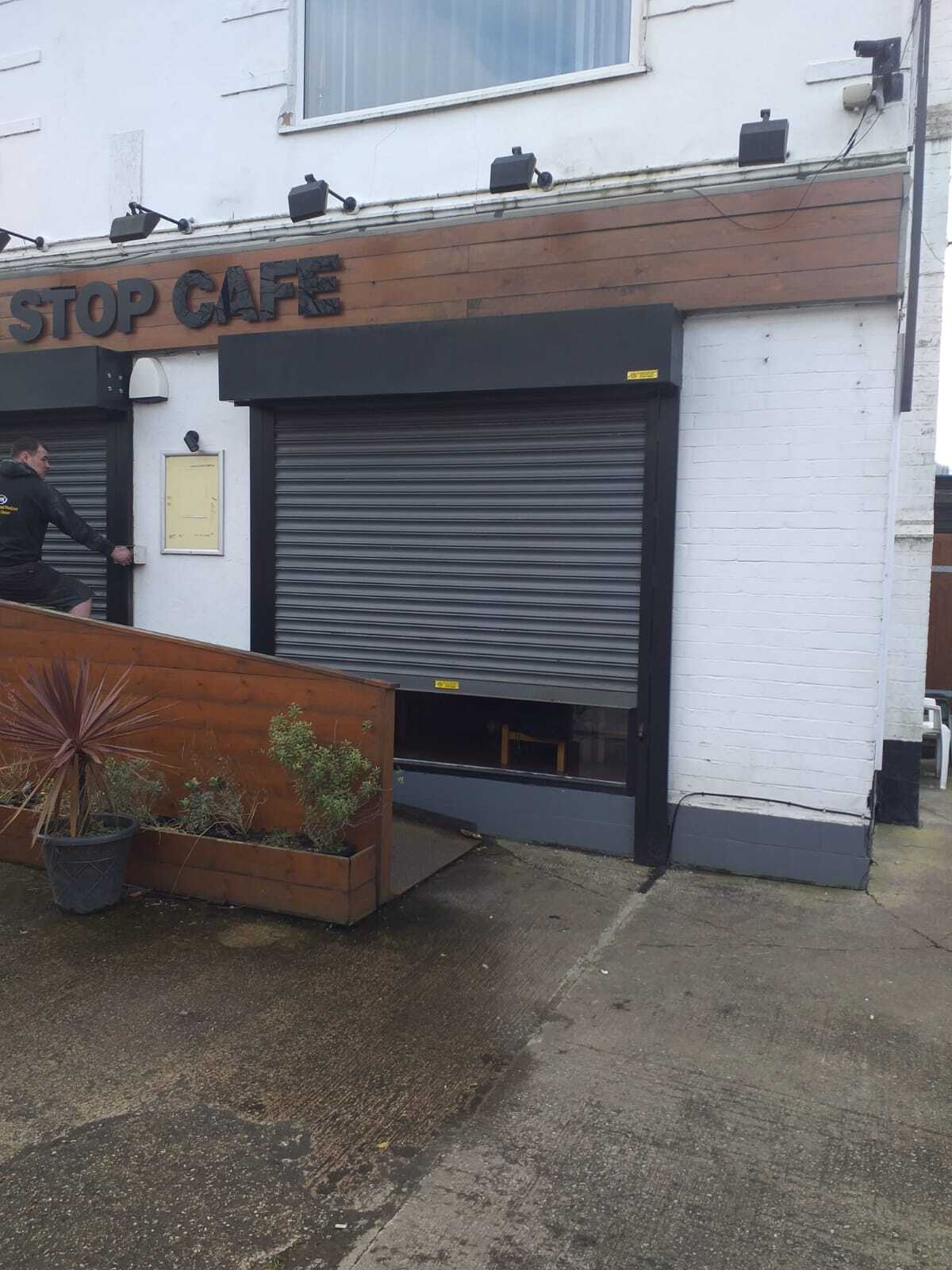 Betting shops - UK Doors & Shutters install high-quality external shutters for betting shops throughout the North West. Betting shops are a target for theft from criminals and therefore, external protection for doors and windows are essential and one of the best ways to protect betting machinery, equipment, and capital.

Hospitality - Another very common type of installation that our engineers are able to carry out and undertake. We are able to install external roller shutters within schools outside of canteens, as well as independent venues. As with all shutters we install, automation is available so that you have full control over the opening and closing of shutters.

Hospitals - We offer several types of external roller shutters for hospitals and private healthcare practises such as dentists, physios, and chiropractors. Hospitals have millions of pounds worth of expensive assets, equipment and machinery. Our team of engineers are able to install multiple high-quality external roller shutters at various points around hospitals and healthcare practises.

Supermarkets - External roller shutters are the best option if you're looking to protect your supermarket against potential theft or vandalism. All goods will be fully secured and well-protected thanks to industry-leading aluminium shutters. As well as external shutters, we are also able to install internal shutters where requested.

Retail shops - As a retailer, it's important to be able to leave your shop or retail store at the end of the day with complete peace of mind that everything is well in order and protected. As retail security shutter installers, there are multiple choices for you to select from including BS or RAL colours to to meet your requirements or brand colours.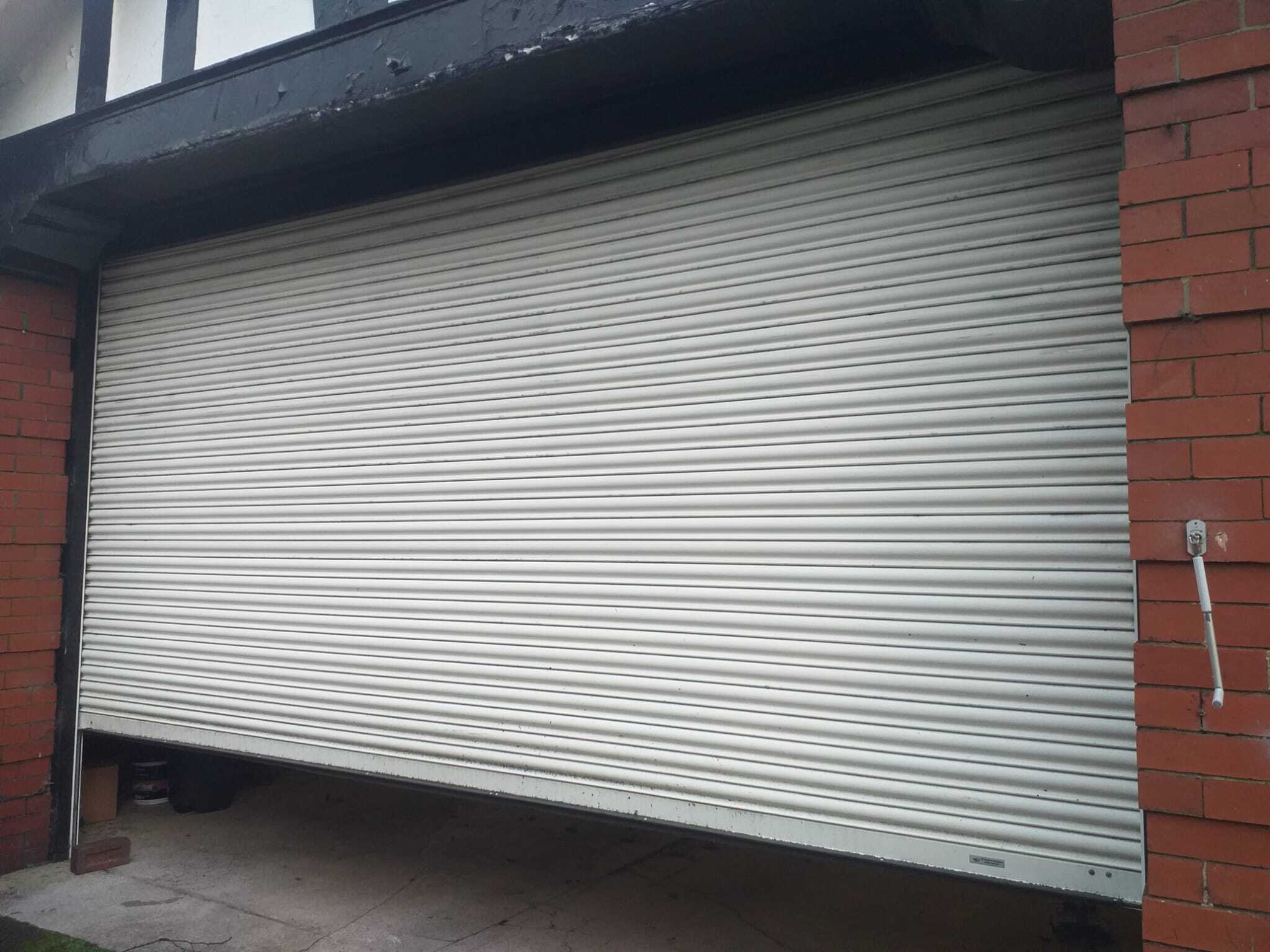 Our External Roller Shutters
Here at UK Doors & Shutters, we supply and install only the highest-quality of external shutters throughout the North West and the entire UK. Roller shutters that we install are manufactured from high-quality aluminium that require little to no maintenance throughout the years and can be coloured to suit your company's needs and requirements.
Our industrial doors use foam filled double skinned lath which ensure that the entire construction of the door is kept well together for that extra protection that commercial and industrial businesses require. As standard, they come in a powder finish that gives the shutter that much needed additional strength even with their lightweight design.
Furthermore, UK Doors & Shutters have the capabilities to manufacture and install an extensive range of bespoke roller shutters to suit your specific needs and requirements.
Contact Us Today
For more information about our shutter installations for your business premises, please get in touch with us today by calling us directly on 01204 402585 or use our contact form and we'll get back to you as soon as possible.