Roller shutters in Westhoughton are the perfect way to add an extra layer of security to your home, garage or business premises. Not only this but they look amazing and give you the peace of mind you often need knowing your belongings stand a better chance of being safe. We are UK Doors and Shutters Westhoughton, the roller shutter specialists and we've been proudly operating in this area for over 15 years.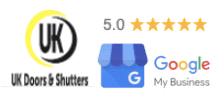 Over this time we've built an excellent reputation for ourselves which is something we're very proud of. Testament to this is the abundance of positive reviews we've collected which can be found across our website, social media channels are in our Westhoughton office too. There are several reasons why you choose to work with us. Firstly, we have very competitive prices despite providing a premium product and service. Secondly our customer service is second to none. We've been perfecting this over the years but now we've got a formula that works, a system that our customers love and a 'can-do' attitude that drives the business forward. In addition we actually also offer a repairs and maintenance service with an emergency option should you need it meaning your safety is never compromised. If this sounds of interest then please feel free to get in touch by calling us directly on 01204 402585.
''Very pleased with the prompt and pleasant service.'' - Jan Nash
We supply lots of different types of buildings including residential, commercial and industrial ones which is why we're so confident that we'll be able to help you. We have so much faith in the product we're supplying and the talent of our workforce to install it well, safely and efficiently. Longevity is something that is very important to us and that's why we only work with the best gear around. Just a few of the buildings we have worked on to install brand new roller shutters include:
Industrial Units

Schools

Construction

Pubs

Industrial Estates

Public

Residential

Clubs
Exceptional Roller Shutters Fitted For Commercial & Domestic Use:
We provide stunning roller shutter doors for residential, commercial and business customers, which is something we're proud to say. Roller shutters are great for protecting your assets due to their large stature and security systems. They're also often used as a deterrent for burglars. If they see something like a roller shutter that looks difficult to break into, they won't even bother. All of our roller shutters are made from galvanized steel but can be finished in a number of ways including powder-coated and colour schemes.
The locking of our manual roller shutters are usually by buller locks or lath locks. Rocker switches, key switches or popular remote controls operate electrically operated roller shutters too though. We also offer a fabulous insulated 100mm roller shutter lath, ranging from domestic to heavy-duty industrial lath: maximum width 8.0m wide. Furthermore, for domestic roller shutters we offer an aluminium foam filled lath in either a 77mm or 38mm deep profile with a range of colors.
We will use our expertise to give you a series of options to choose from when picking your roller shutter. We want to ensure you feel like you've had all options explained to you so that you feel you've made the best decision. We take into consideration your budget, needs, risks and more whilst doing this process. We can also design a roller shutter to your specifications should you need something designer.
Examples Of Our Work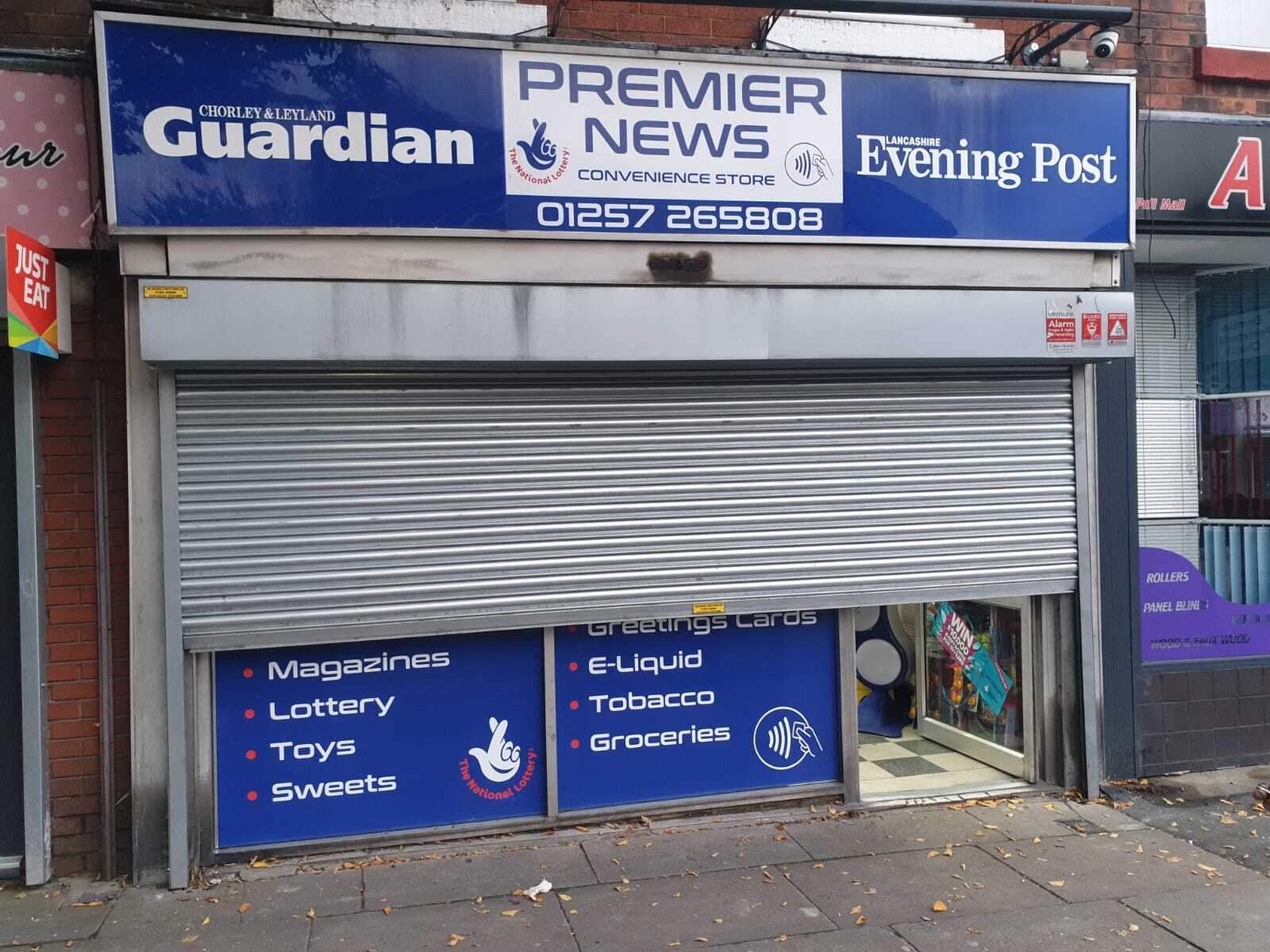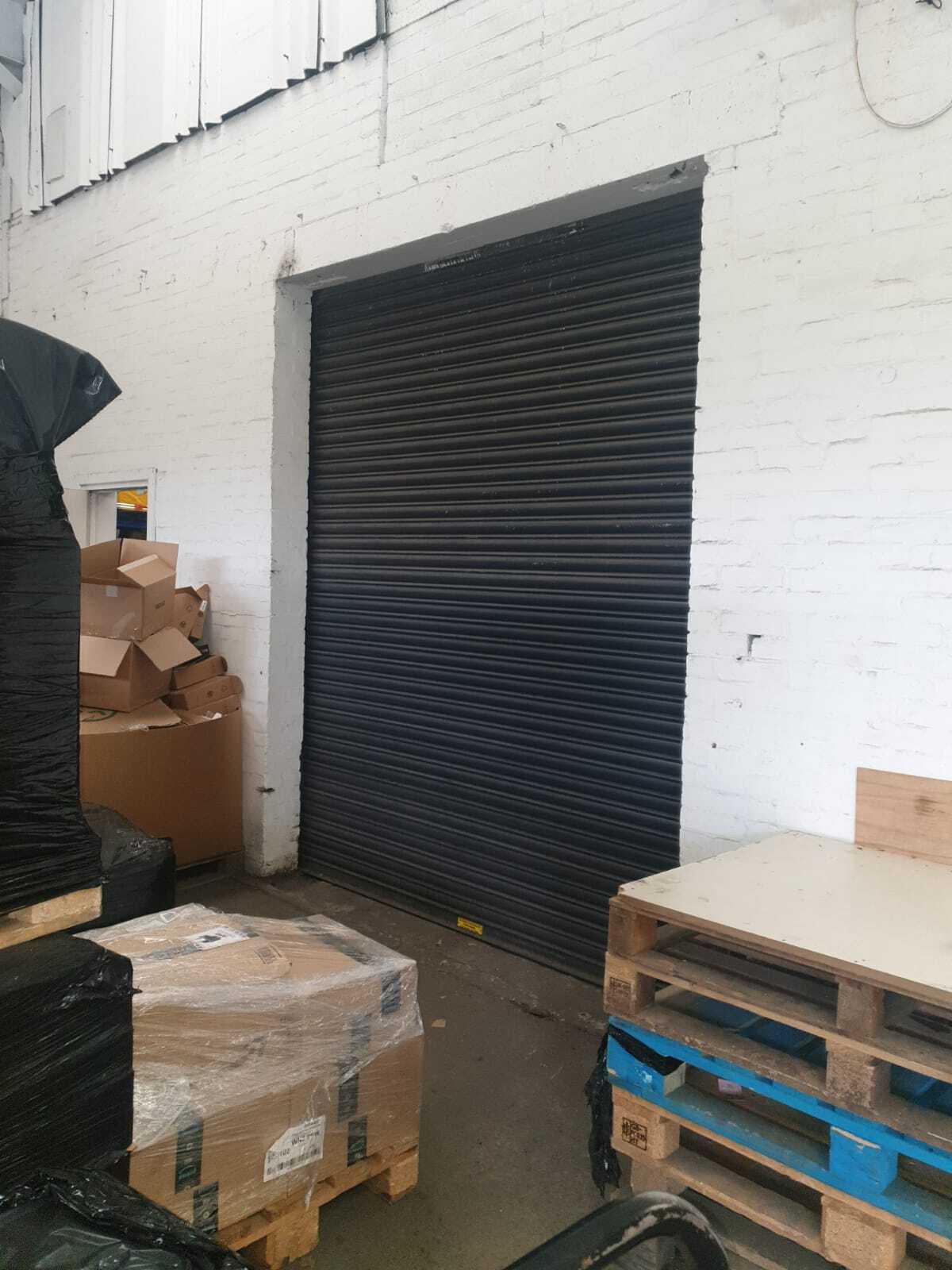 Contact Us Today
If you'd like to know more about how we can help you with your roller shutter project then please get in touch with us here at UK Doors and Shutters Westhoughton. We've helped keep thousands of homes, garages, business units, premises and more over the years and can't wait to do it for many more to come. Call us today on 01204 402585 or request a FREE quotation via our website, social media channels or email. Our team is available 24/7 to take your calls and help you with whatever you need. Looking forward to hearing from you soon. We also provide roller shutter repairs in Westhoughton.