UK Doors & Shutters have been supplying and installing roller shutters in Tyldesley and the surrounding areas for over a decade. The products we offer have changed, the technology has changed and so have some of our staff members. One thing remains, however, and that's the passion we have and will always have for roller shutters. We are UK Doors and Shutters Tydsley, the number one company in the area for top quality roller shutters. We're industry leaders and are proud to both be able to say that but also say that we've built a brilliant reputation over the years. If you're looking for simply stunning roller shutters then look no further than us.
''Very efficient service from initial enquiry to installation'' - Alan Southern
Contact us today and a member of the team will gladly deal with your inquiry on 01204 402585.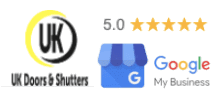 We've developed efficient systems and processes to help with inquiries and make the customer experience for you a special one. We actually appoint a project manager for each job who arranges all material, engineer, health and safety, scheduling activities, and more. This way we can be sure that everything is being kept on top of and the job will be completed on time and within budget. Upon your initial request, we will arrange a time and date to come and do a free survey and quotation to give you a good idea of the price. Once this is agreed we can get on with the fun stuff, picking and installing your roller shutter! We've got family-style business culture here at UK Doors and Shutters Tyldesley and can't wait to hear from you soon.
The superb quality of finish for the bespoke roller shutters in Tyldesley is made from 22 gauge galvanized steel. Also fabricated from this form of galvanized steel are the guides, canopies, flags, and L rails, to which all of these have long life-spans, efficient working cycles, all of which should promote your trust in investing in these roller shutters. In addition to this, all components including the lath curtain, bottom bar, side guides, and barrel assembly are designed for ease of installation, maintenance, and repair. Coloured/powder coated finishes are most popular and we can also offer an extensive selection of RAL or BS4800 finishes to add further value. We thrive on being able to offer a multitude of options to our customers, after all, variety is the spice of life.
If you're looking for a company to install your roller shutter that is knowledgeable, genuinely cares, and knows what they're doing then look no further than UK Doors and Shutters Tyldesley. We are the experts in Tyldesley and supply and install roller shutters for many different types of projects including residential, commercial, industrial, and more. These shutters are made to last and there are many advantages to having them. You essentially add another layer of security to your home, garage, or business unit and all that at extremely competitive prices. Just a few of the buildings we've worked on to install brand new roller shutters doors include:
Industrial Units
Schools
Construction
Pubs
Industrial Estates
Public
Residential
Clubs
And Many More
Examples Of Our Work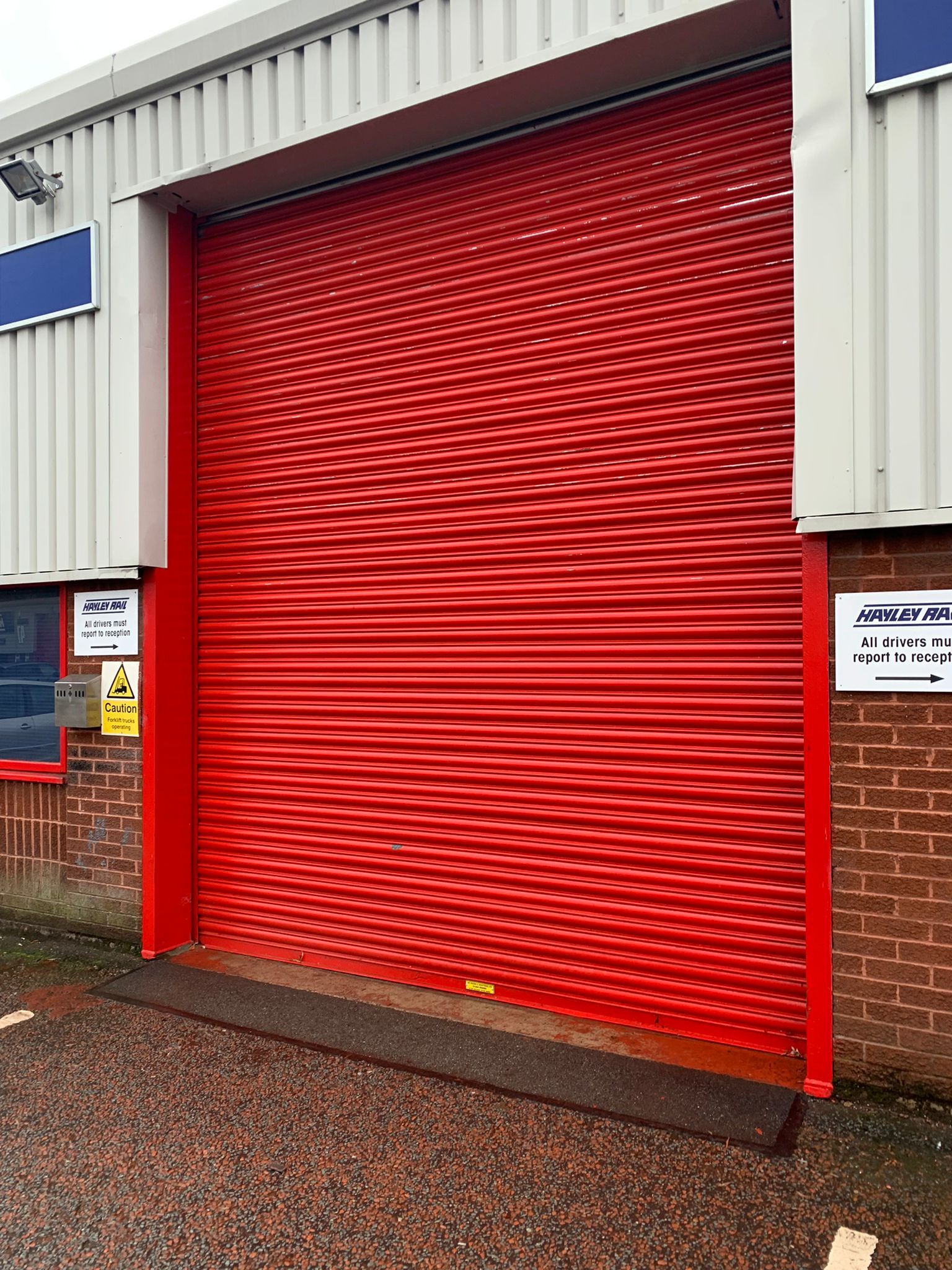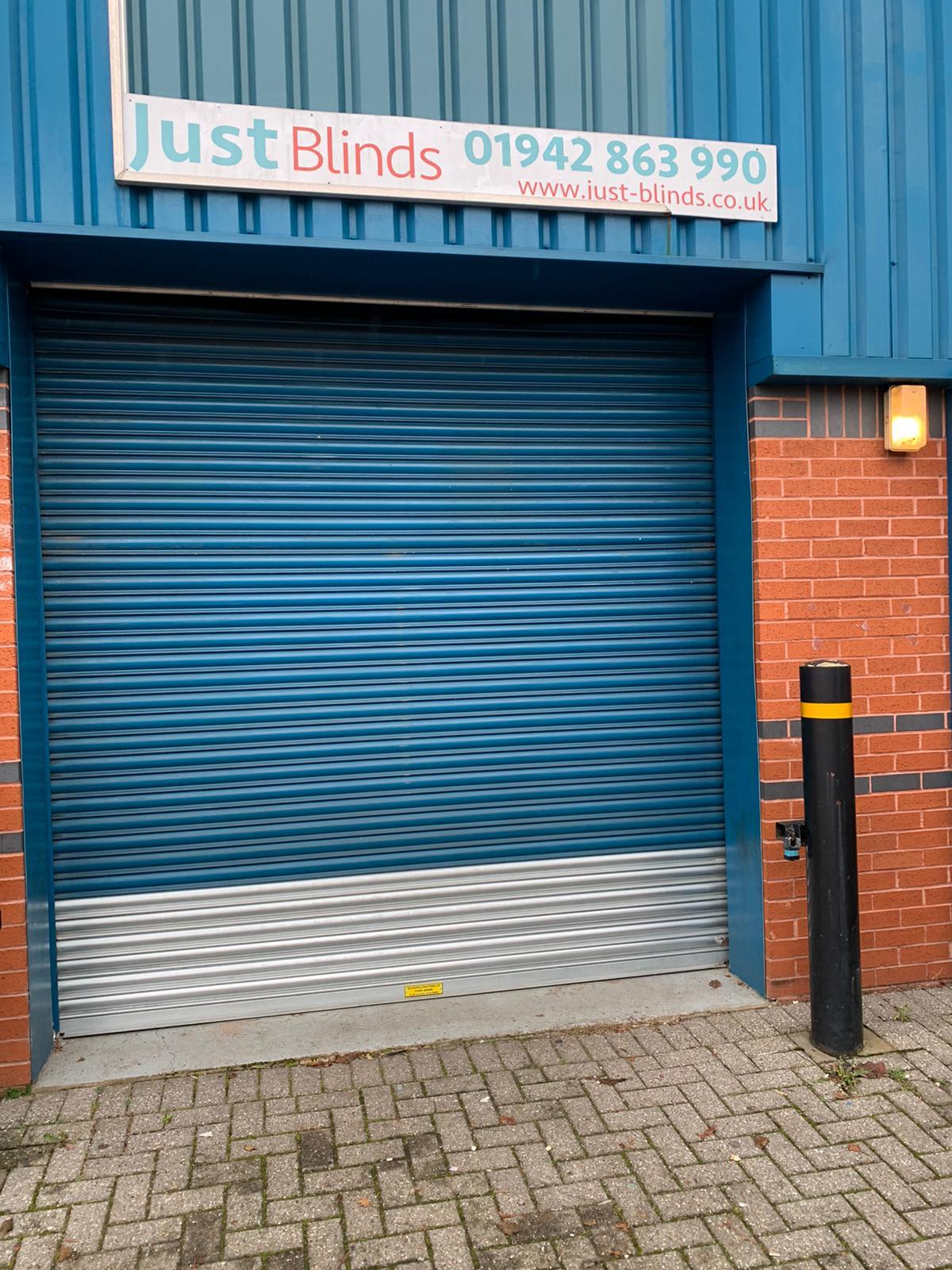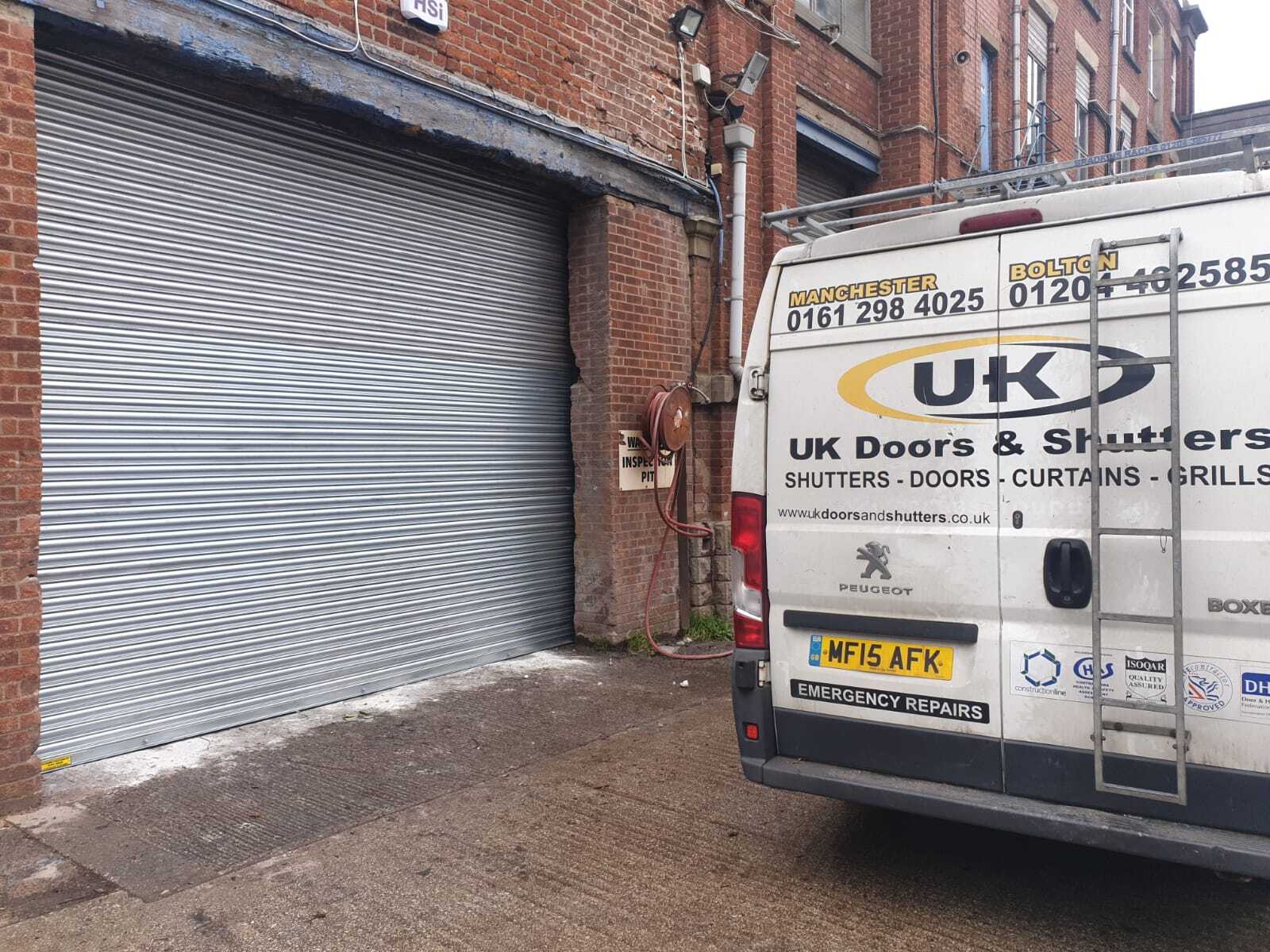 Contact Us Today
Give us a call today on 01204 402585 to get your enquiry going with us or alternatively, send us an email, a message on social media or fill out the form on our website. Whatever method you choose, someone will be with you promptly to guide you through the process. We hope to see you soon at UK Doors and Shutters Tyldesley. We also provide roller shutter repairs in Tyldesley.