UK Doors and Shutters have a massive presence for installing roller shutters in Salford. Projects here have formed part of our stable workload for years and we're proud to serve every single person with a high quality service. We're the professionals in roller shutters, external doors and more. We believe in a series of business principles that form part of our ethos. Customer care, quality service and high quality products are the key to our success so far.
As a result we've generated hundreds of positive reviews on social media, trust pilot and our website. There's always room for improvement in the work we do, but we really feel we've perfected to a certain degree. We're able to offer a multitude of options for our customers with a series of designs, colours, makes, models and more.
''Competitively priced, professional service. I would recommend to use their service.'' - Ickram Musa
Get in touch with us today by calling 01204 402585 or using our simple contact form.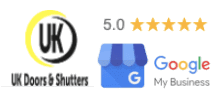 Standard finishes for our roller shutters in Salford is 22 gauge galvanised steel. All guides, canopies, flags and L rails etcetera are also galvanised steel for a long lasting, effective operation cycle, ensuring the longevity of your roller shutter investment. A lot of our customers prefer to have a coloured/powder coated finish and we offer any RAL or BS4800 colour which are generally more aesthetically pleasing. It's a pleasure to be able to offer such a good range of finishes, colours and brands to our customers.
Bullet and lath locks are usually used to form the locks of our manual roller shutters in Salford. Rocker switches, key switches or popular remote controls operate electrically operated roller shutters. In addition to these, we also offer an insulated 100mm roller shutter lath, ranging from domestic to heavy-duty industrial lath: maximum width 8.0m wide. Not only that, but for domestic roller shutters we offer an aluminium foam filled lath in either a 77mm or 38mm deep profile with a range of colours.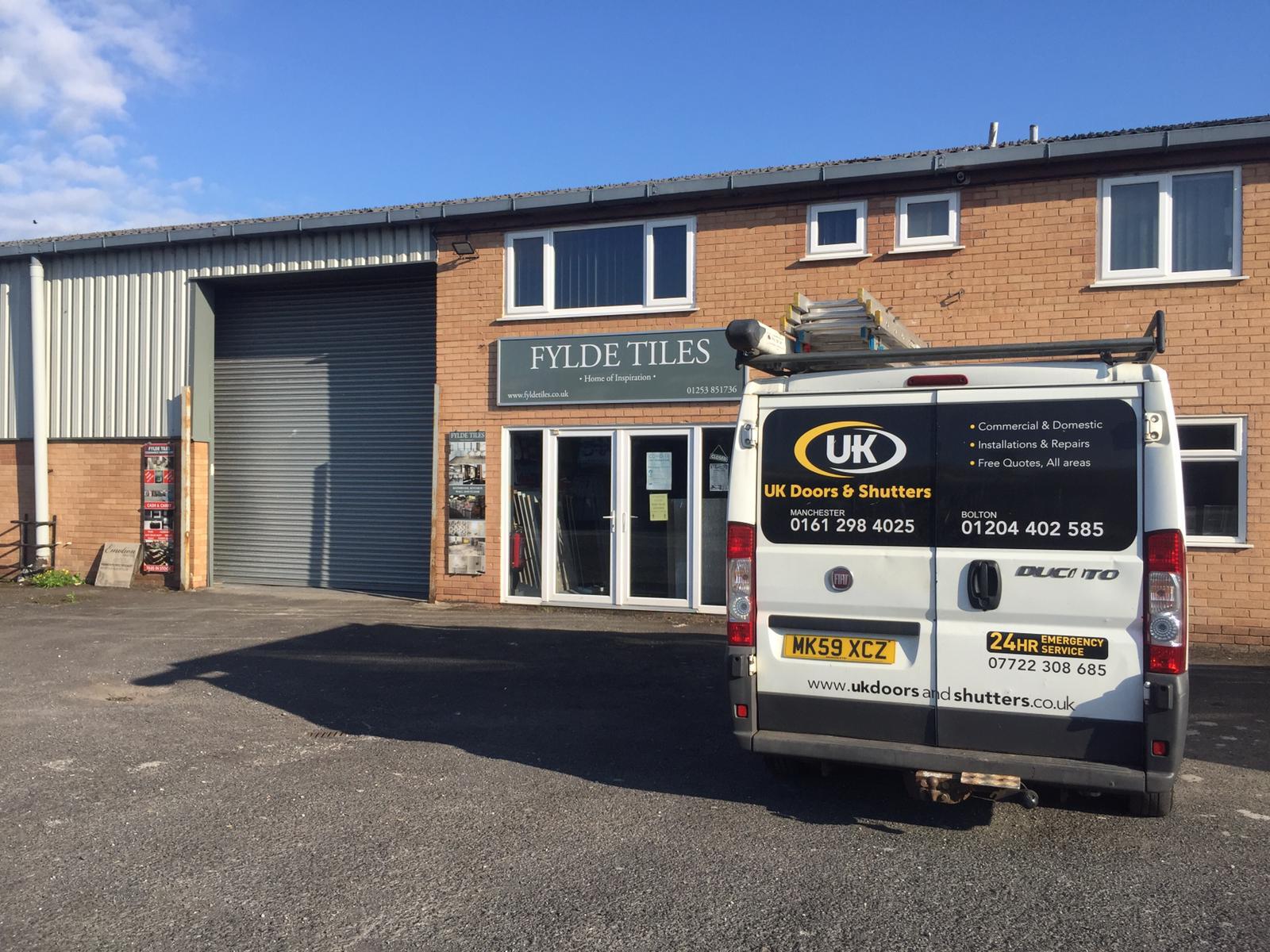 For us, your security is of paramount importance so we only work with the best supply chain possible. In the unfortunate event of a break-in attempt, the last thing you need is a lackluster lock.
As a company we have an amazing group of operatives who always do their utmost to ensure your happiness upon installation. They're knowledgeable about industry and process and will always keep safety and security as a top priority. Thanks to the broad selection we have available we are able to provide a number of options for you to pick from. You'll then get the ideal roller shutter for your premises.
We're more than confident in our ability to do a good job - decades of experience in Salford supports that. We place almighty focus on customer satisfaction, customer service and quality of installation, so you'll never be in doubt at all.
Commercial & Domestic Roller Shutter Fitters Salford
We provide shop front shutters, mall grilles, insulated folding doors, security grilles, secure steel doors and much more so you can be assured you're in the hands of the specialists. UK Doors and Shutters Salford won't let you down and will definitely have an ideal solution for you.
Reasons to choose UK Doors & Shutters include;-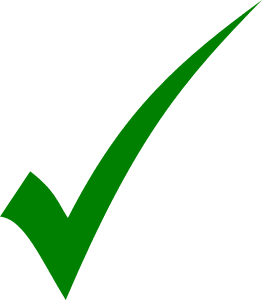 Automated Settings Available.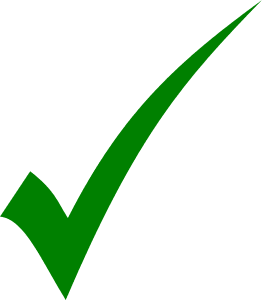 Installations, Repairs & Servicing.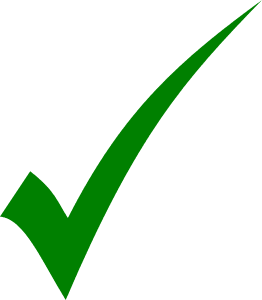 24/7 Call-Out Service For Emergencies
We provide a range of roller shutters available to suit your specific needs and requirements including:
Examples Of Our Work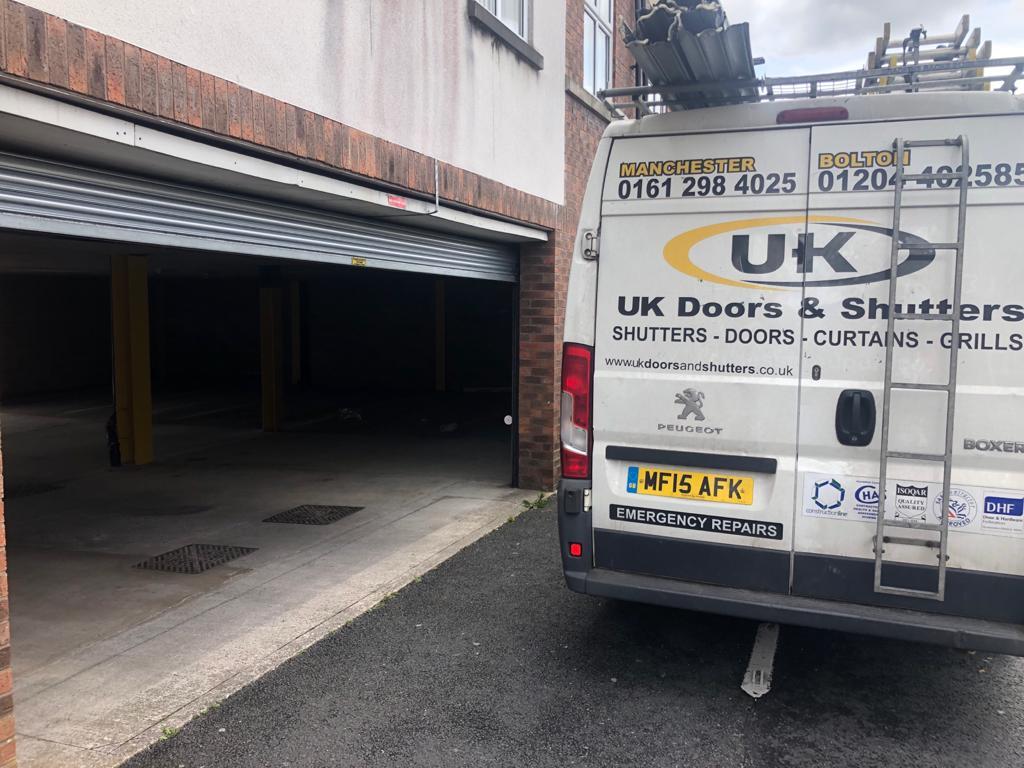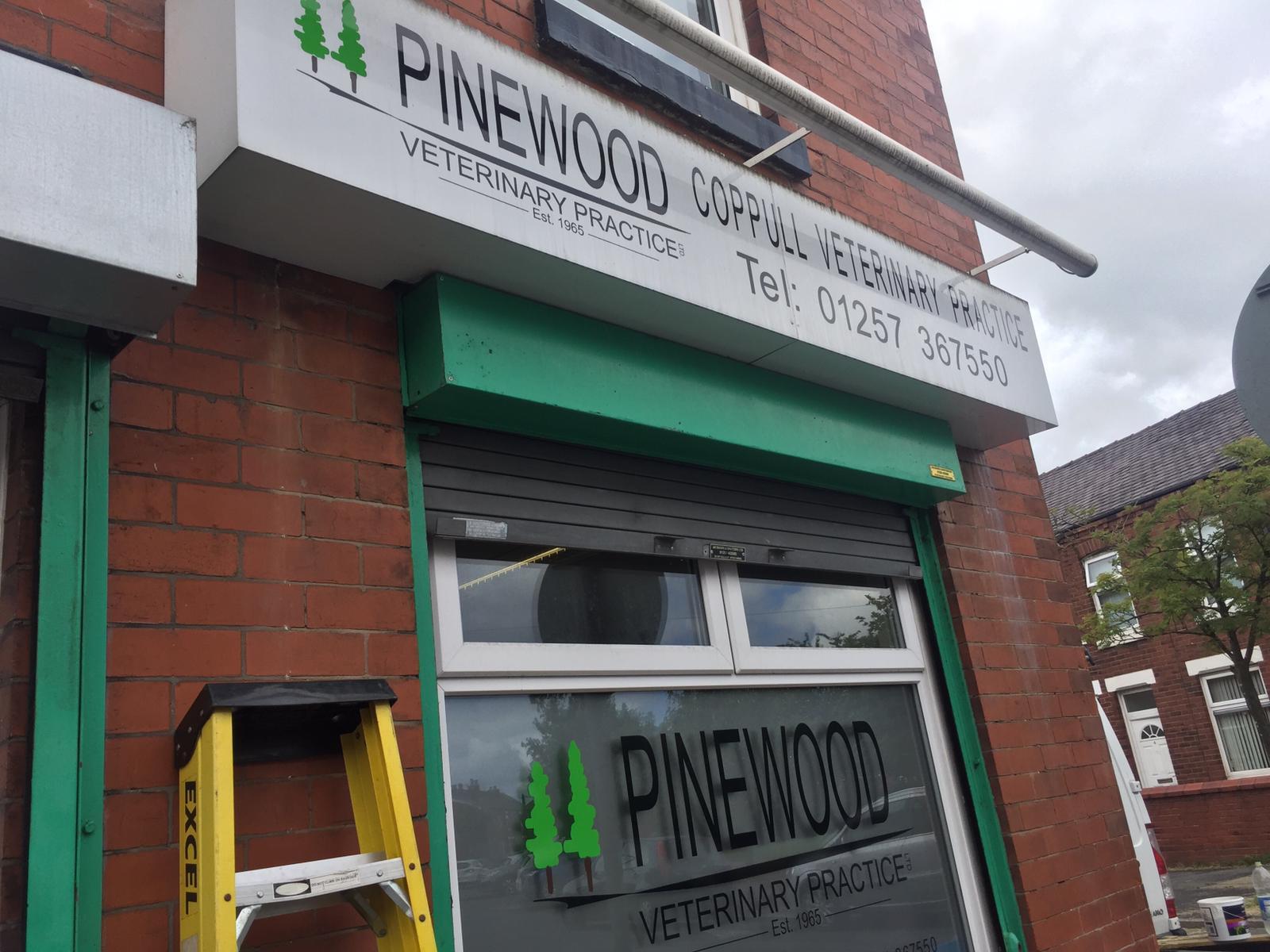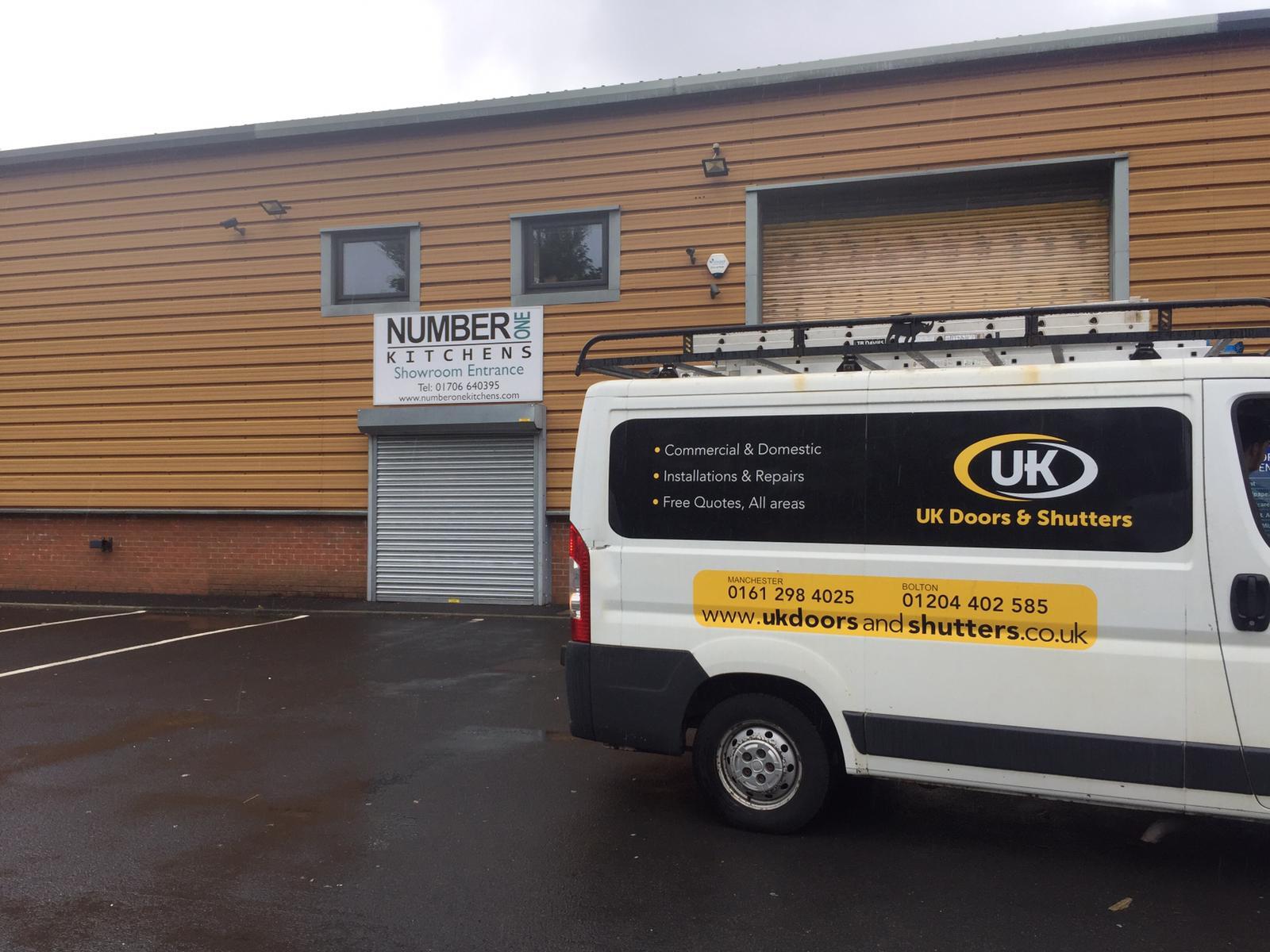 Benefits of Roller Shutters Salford
Great levels of security - Adding a roller shutter to your premises will only optimise the safety and security of the building and also the contents within it. We take this very seriously and the last thing you need is a break in.
Outstanding weather protection - Due to the solid and durable materials our roller shutters are made from, we guarantee that they last long periods even in extreme weather conditions. Whether it's rain, snow, sun or wind, they'll stand the test of time.
Exceptional functionality - In its purest form, our roller shutters do the job incredibly. They're secure, durable and easy to work meaning they're ideal for daily operation at your premises. Examples of workplaces where they work really well are warehouses, store fronts and logistical firms.
Contact Us Today
If you're wanting to find out more about our roller shutters then please do call us on 01204 402585, send us an email or message us on social media. We'll be sure to quickly assign someone to answer all your questions and make sure you're shown all possible options for your project. We also provide roller shutter repairs in Salford.