UK Doors & Shutters provide first-class roller shutters in Leyland and the surrounding areas. Whether you are also looking for a better way to protect your office, retail space, business unit, or warehouse, then look no further than roller shutters from UK Doors and Shutters Leyland. We are the absolute experts in everything roller shutter and have been able to grow a fantastic reputation in Leyland over the last decade in operation. This is of course something we're very proud of, however, we also believe we are only as good as our last project meaning we're always up for improving. Testament to our hard work is the hundreds of positive reviews we've collected over the years. These can be viewed on our website, social media channels, and in our showroom too.
Please let us know if you'd like to see any of them as we'd be delighted to show you. We have an ethos as a business that is led by understanding the customer's needs and ensuring the job is completed as desired, on time, and within budget - simple principles but they give you a good baseline to work from. We aim to please you as the customer and we always go above and beyond to try and achieve that. On top of our exceptional service, the products themselves are bad either! In all seriousness, we only work with the most fantastic products that are built to last meaning you'll never need to worry about quality. Finally, we are blessed to have a series of design options for you to choose from, so we'd like to think that you'll always have the perfect solution from us.
''A very good, reliable and honest company to deal with. They acted very quickly on my call, were very professional and efficient. I would highly recommend'' - Robert Shirley
Get in touch with us today by calling 01204 402585 or using our simple contact form.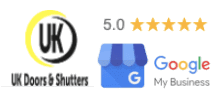 The type of finish for our roller shutter services in Leyland is 22 gauge galvanized steel. The canopies, guides, and L rails etcetera are fabricated in galvanized steel, and this ensures the materials are fit for purpose on a long-term basis and have efficient operational cycles, meaning it's certainly a worthwhile investment. The most popular choice from our customers for our roller shutters is for them to be manufactured in a colored/powdered coated finish. The extensive range of RAL or BS4800 colors makes it an exciting process with lots of interesting options available.
Lath of bullet locks are used to operate the shutting and locking of the manual roller shutters and rocker switches, key switches, and remote controls are used to operate the electric roller shutters. We've seen a great spike in interest and sales for the electric-operated roller shutters, due to their convenience and ease of use.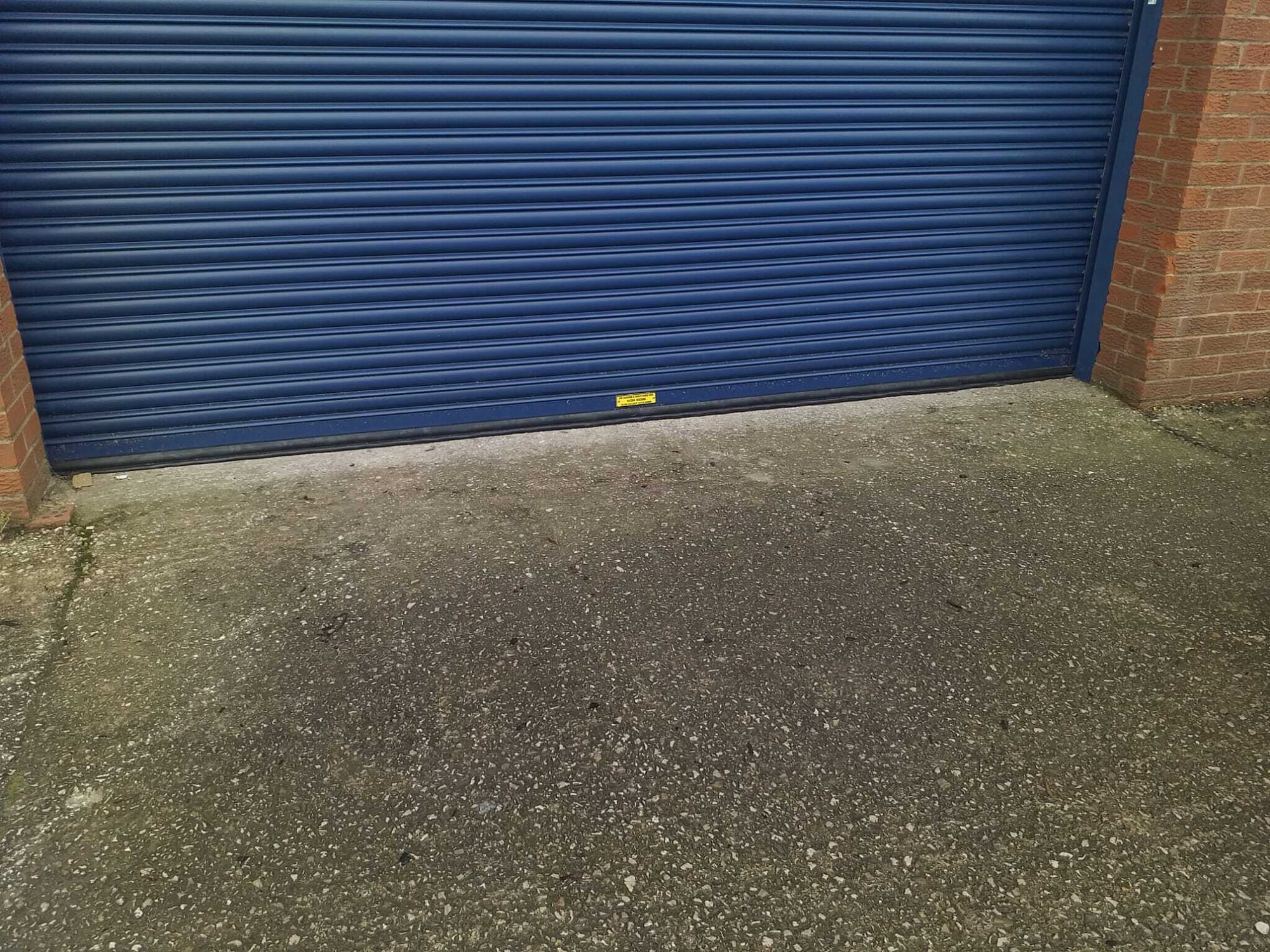 Our Leyland branch offers a high-quality 100mm roller shutter lath that is insulated, and this can range from heavy-duty to domestic industrial lath, which has a maximum width of 8.0m wide. The domestic roller shutters have a first-rate exclusive aluminum foam-filled lath in either a 38mm or 77mm deep profile which has numerous colors available. An important component when it comes to these amazing roller shutters is the security aspect, and both varieties offer the highest safety rating so the last thing the customer would need to worry about is someone breaking in due to a shoddy locking system.
Our staff is the reason why we've been successful. They are super knowledgeable, friendly, efficient and their customer service is unbelievable. Some of our employees have been with us for years and have seen the growth and development of our products too. That said, they really are the experts and could tell you everything you need to know about roller shutters. We want to give you peace of mind that we know what we're doing and that you're going to get the service we promise.
Commercial & Domestic Roller Shutter Fitters in Leyland
Here are a few reasons why we're the number one roller shutter fitters you require:
UK Doors and Shutters Leyland are truly the specialists in roller shutters. We have worked on hundreds of buildings such as shop fronts, warehouses, retail units, and more installing mall grilles, insulated folding doors, security grilles, secure steel doors, and more. Whatever you're looking for, we can almost guarantee we will have in stock as well as a willing team ready to fit it.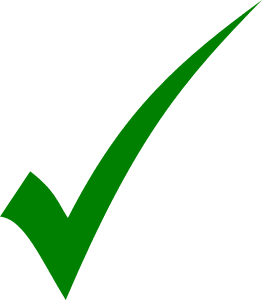 Automated Settings Available.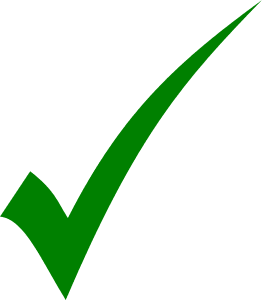 Installations, Repairs & Servicing.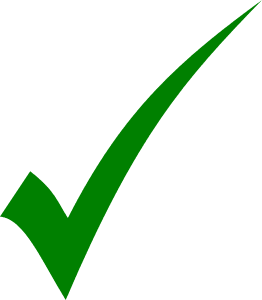 24/7 Call-Out Service For Emergencies
We provide a range of roller shutters available to suit your specific needs and requirements including:
Aluminium Shutters

Garage roller doors

Steel roller shutters.
Examples Of Our Work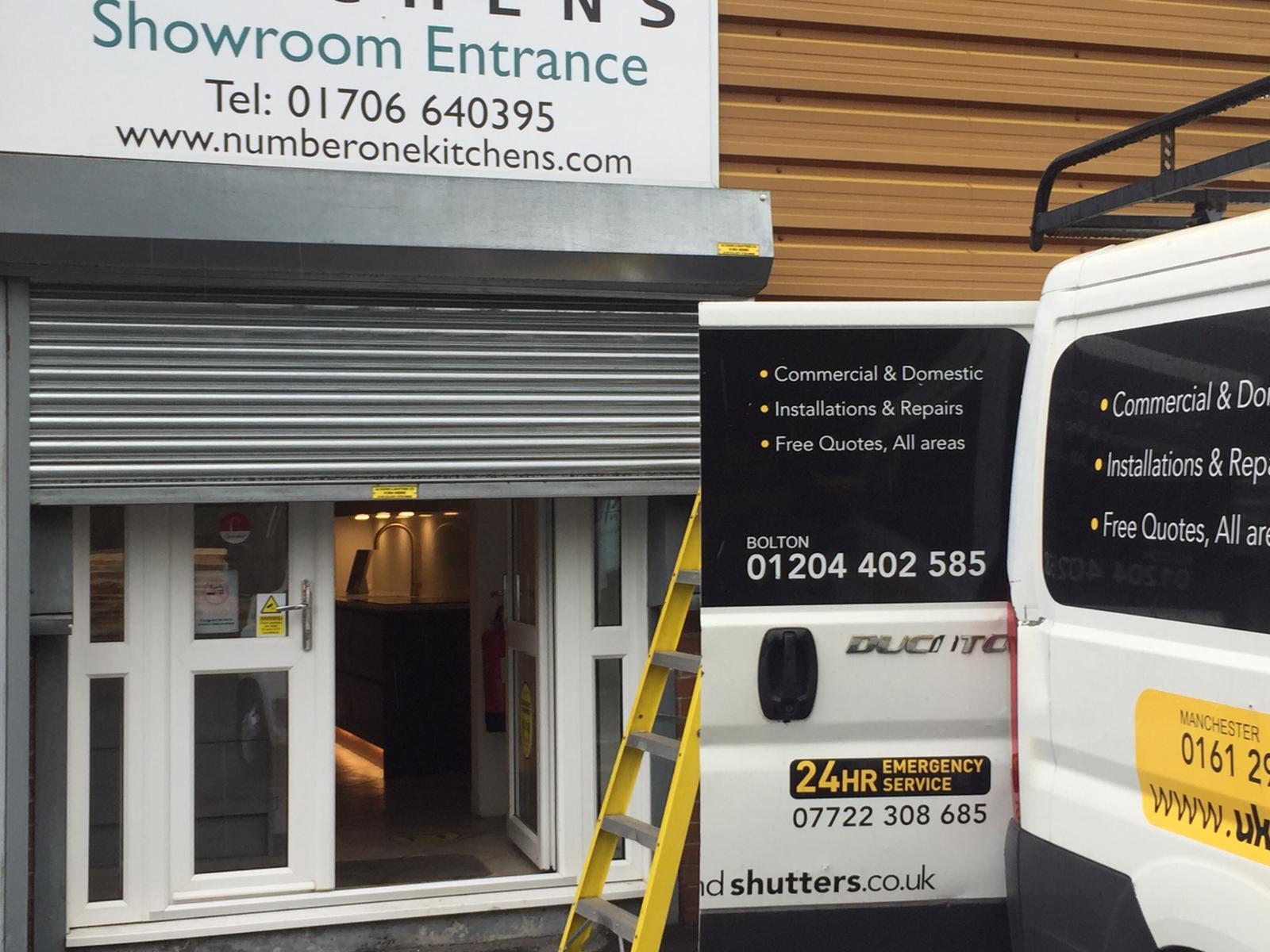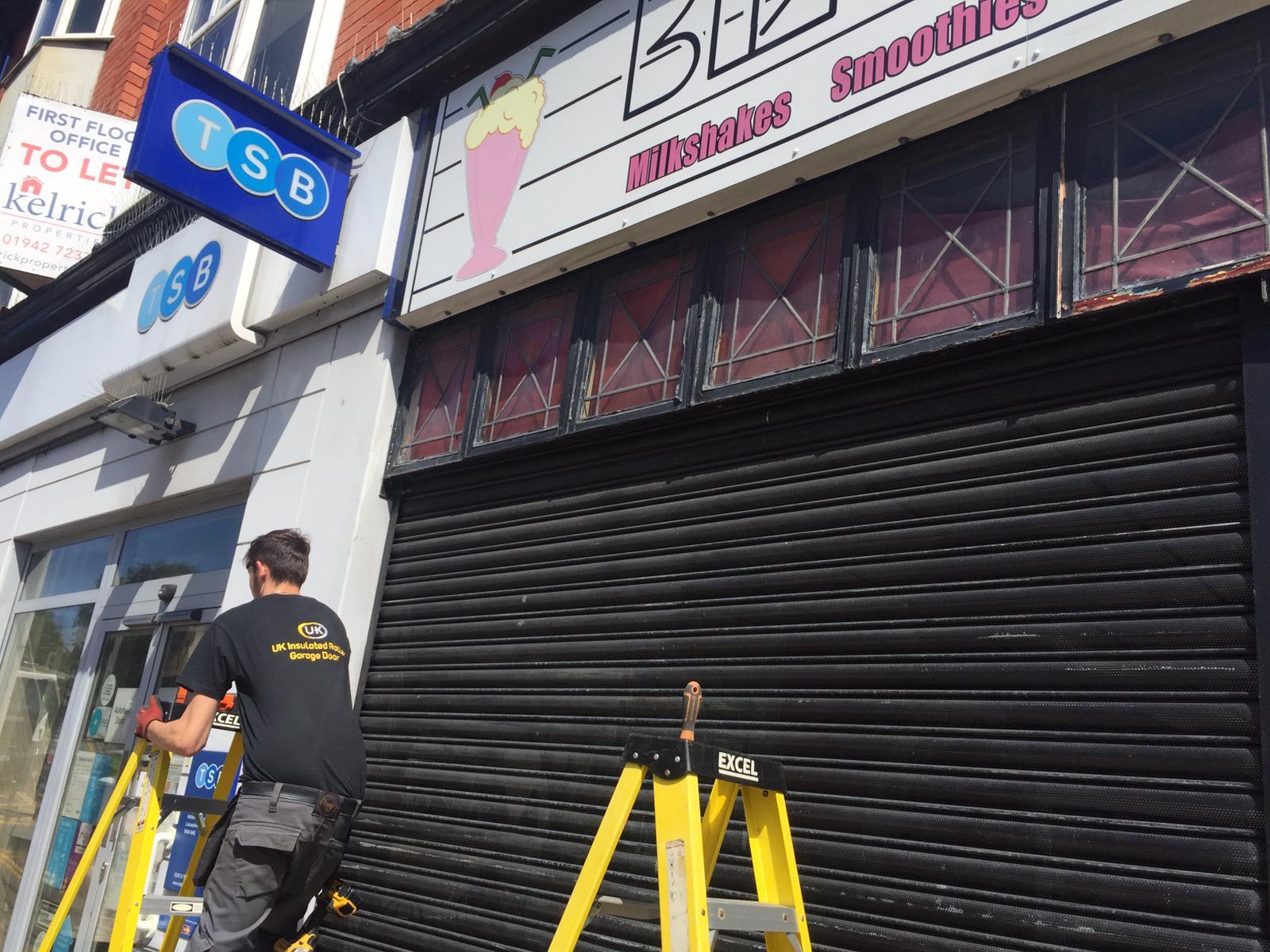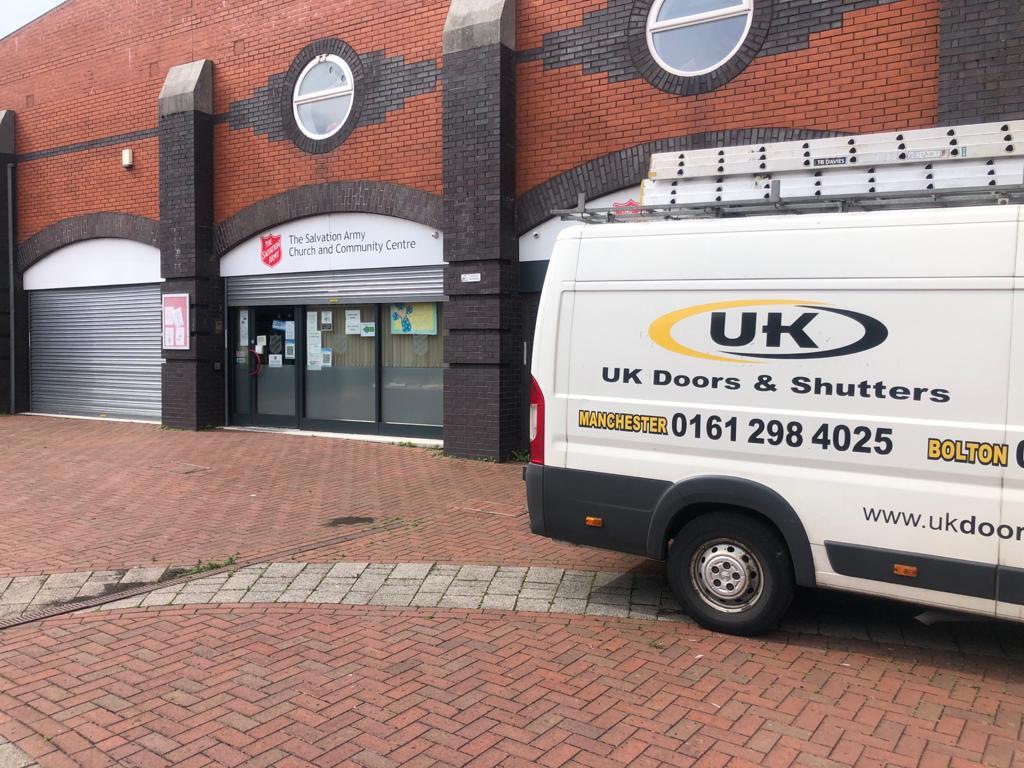 Benefits of Roller Shutters Leyland
Maximum security for your building - This is quite understandably the most important thing and one of the most prominent reasons why you get a roller shutter. It's a good job that our roller shutters are extremely good quality and made to last too.
Premium durability - These roller shutters are made to last. They are weatherproof and have been rigorously tried and tested against rain, snow, wind, and sun to ensure they're fit for purpose. They are made from hard-wearing materials with premium qualities suited for the industry.
Easy to function - Our roller shutters are both sophisticated in style and appearance but also use the latest technology. The ease of using the systems is self-explanatory and we're pleased to be able to offer a roller shutter that is so easy to use but so secure at the same time.
Contact Us Today
Our team in Leyland is brilliant and they'll gladly help you protect your building in style with one of our roller shutters here at UK Doors and Shutters Leyland. All you need to do is get in contact either by calling us on 01204 402585, emailing us, sending us a message on social media or popping into our showroom. We hope to see you soon.