We are UK Doors and Shutters and we're one of the best companies in the Huddersfield area for roller shutters. Don't just take our word for it though, because we've got hundreds of positive reviews to back this up. You can find these all over our website and social media channels so make sure you check them out. We're professionals in roller shutters, external doors and more and have a dedicated team ready to help you - always with a smile on their faces too.
Our company morals revolve around delivering the best service possible and these principles shine through in everything we do, from the initial way of contact all the way through to shaking your hand once the job is complete. In addition, we are very proud to be able to offer a multitude of options for our customers with a series of designs, colours, makes, models and more.
Get in touch with us today by calling 01204 402585 or using our simple contact form.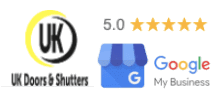 Standard finishes for our roller shutters in Huddersfield is 22 gauge galvanised steel. All guides, canopies, flags and L rails etcetera are also galvanised steel for a long lasting, effective operation cycle, ensuring the longevity of your roller shutter investment. A lot of our customers prefer to have a coloured/powder coated finish and we offer any RAL or BS4800 colour which are generally more aesthetically pleasing. Offering lots of colours, finishes and brands is always a pleasure.
The locks for our manual roller shutters in Huddersfield are usually bullet and lath locks which are nice and sturdy and rocker switches, key switches or remote controls are used for electrically operated roller shutters. Furthermore, we also offer an insulated 100mm roller shutter lath, ranging from domestic to heavy-duty industrial lath: maximum width 8.0m wide. For domestic roller shutters we offer an aluminium foam filled lath in either a 77mm or 38mm deep profile with a range of colours. As you may be able to tell, we have an amazing supply chain that puts safety and security as a top priority, just the way we like it.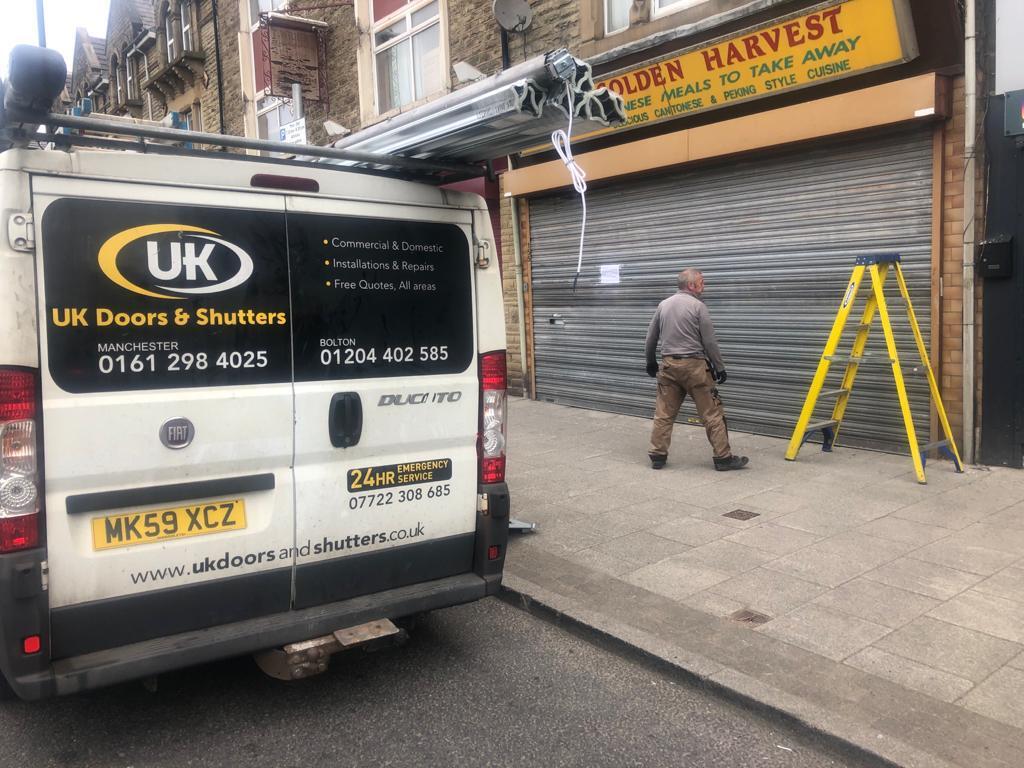 Our operatives are highly experienced, well skilled and trained to ensure the customers happiness is always met. Our installation process is quick, smooth and efficient meaning very little disruption to your day occurs as a result. We've been around in the industry for over 20 years and have therefore been at the forefront of developments and technological advancements so that our process is always improving.
Over this time we have also added lots of fantastic products to provide a vastly diverse and interesting product range for customers to choose from. We have great confidence in our capabilities as a company and are pleased to put our wealth of ability to the test in the wonderful area of Huddersfield. Give us a call to see how we can help you.
Commercial & Domestic Roller Shutter Fitters in Huddersfield
Here are a few reasons why we're the experts you need: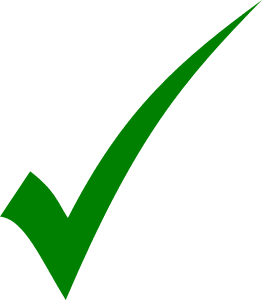 Automated Settings Available.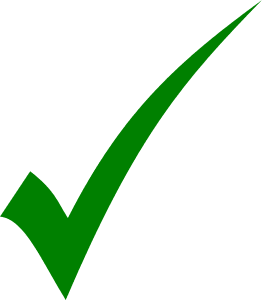 Installations, Repairs & Servicing.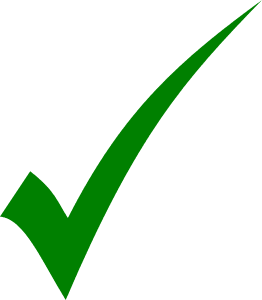 24/7 Call-Out Service For Emergencies
We provide a range of roller shutters available to suit your specific needs and requirements including:
Examples Of Our Work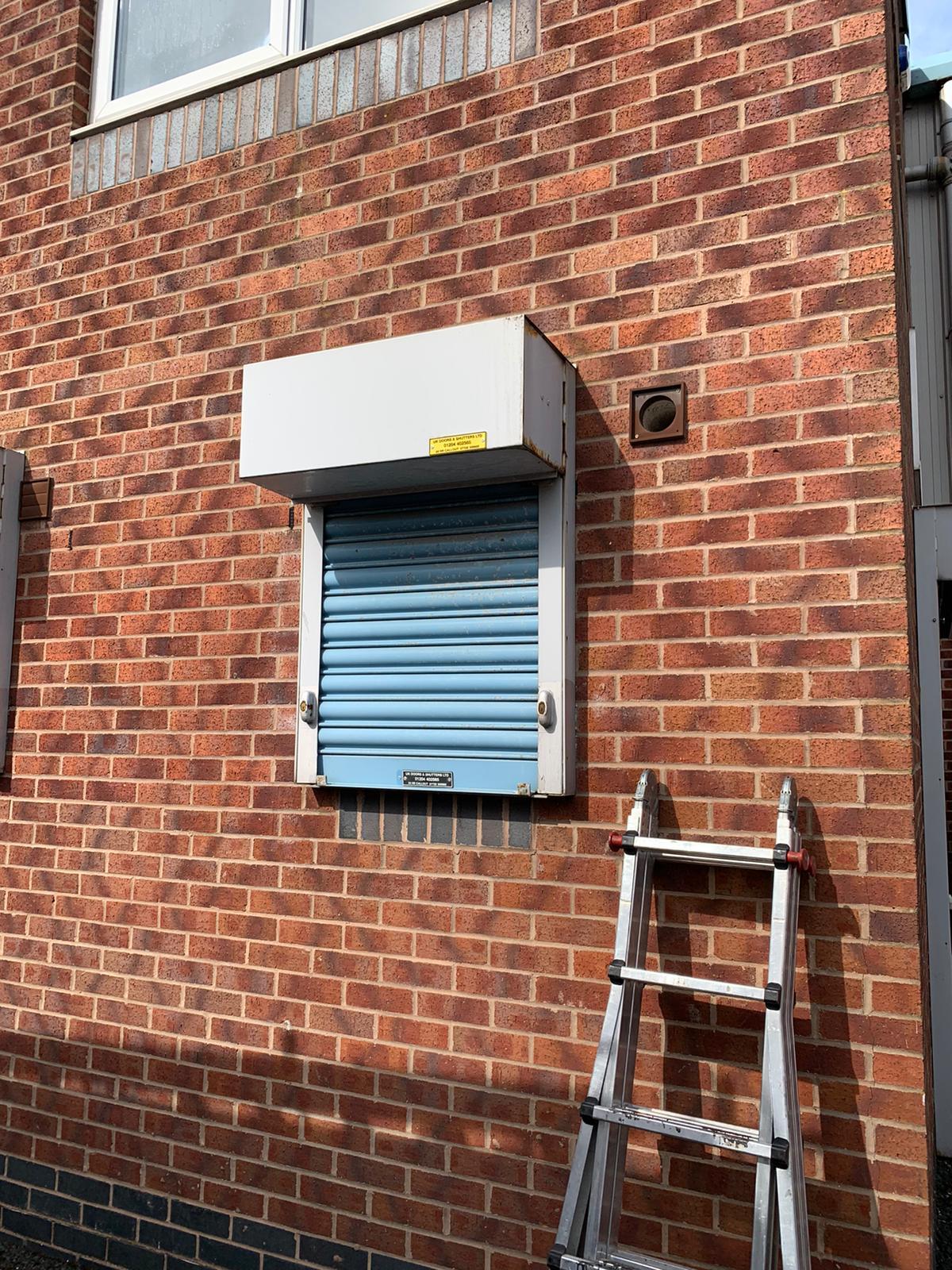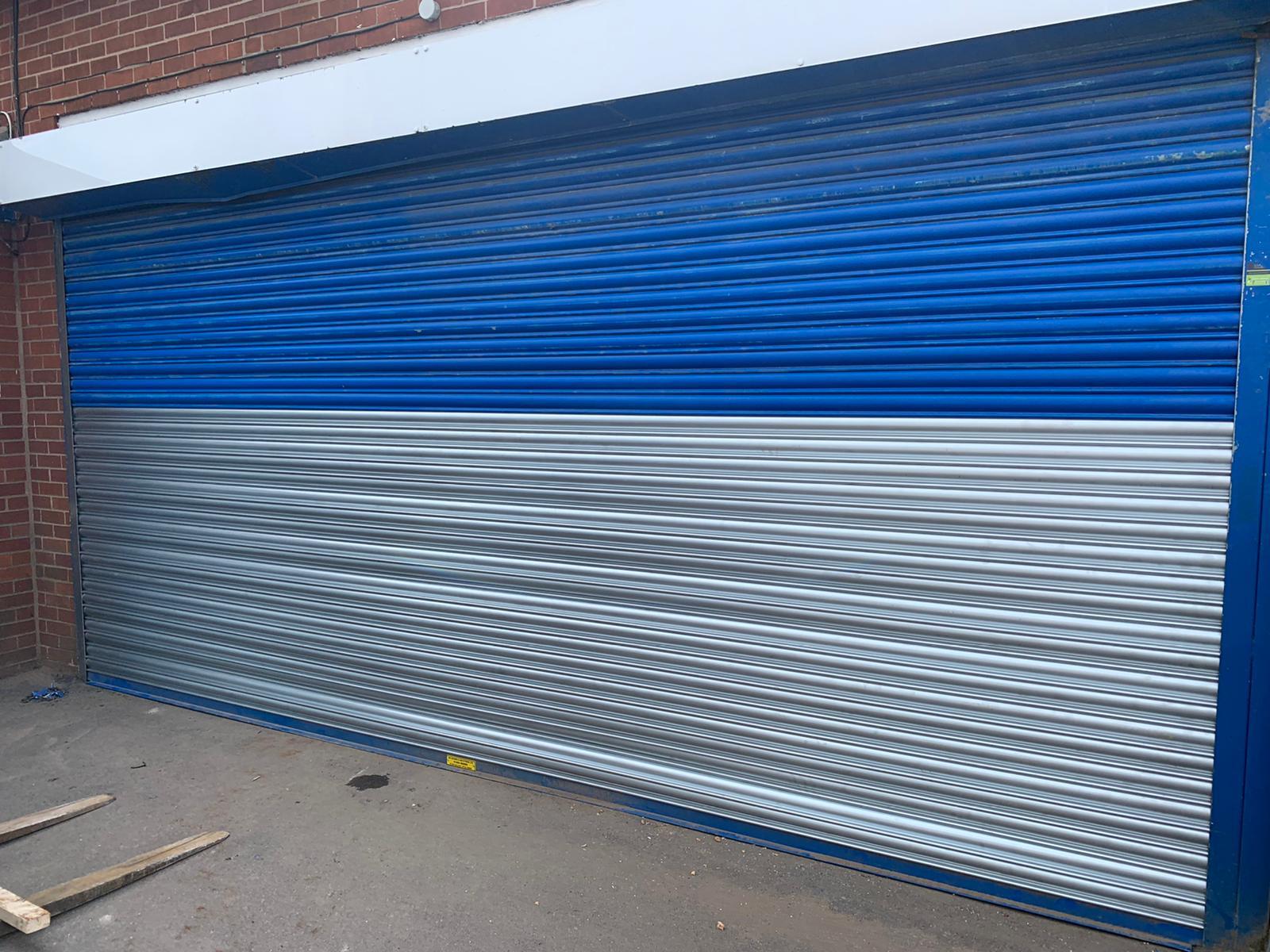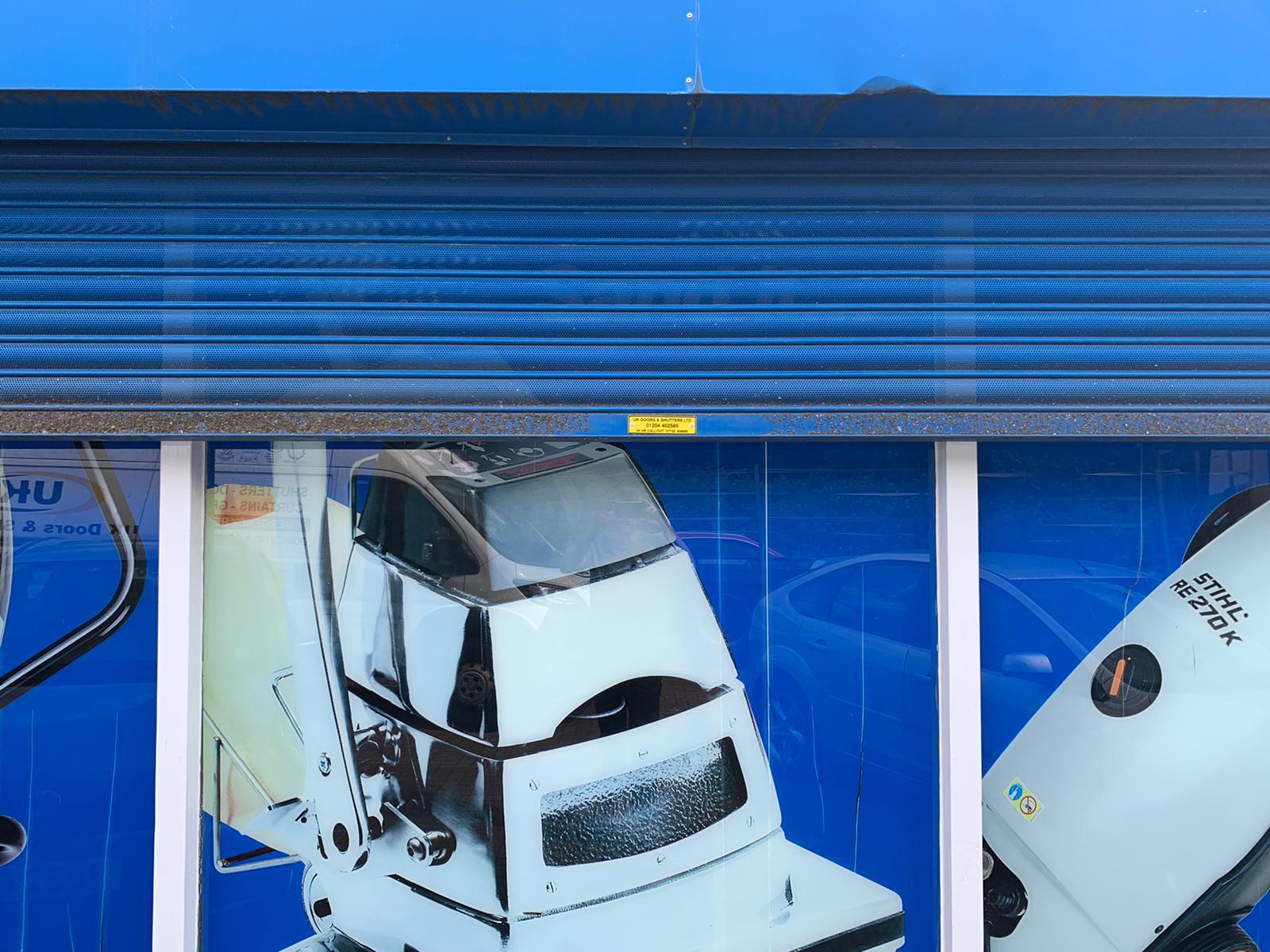 Benefits of Roller Shutters Huddersfield
Safety and security - There's nothing more important than yours and your business' safety so that's why we only use the best products, made from the most durable materials, installed by the best operatives. That's our promise to you.
Outstanding weather protection - You name it, whatever the weather our roller shutters will last the test of time. We know this because we actually test the durability of the roller shutters in legitimate conditions to prove we know what we're talking about.
Exceptional functionality - We work with many different industries in the Keighleigh area that find our roller shutters majorly convenient for actual functionality. Logistics, retail and industrial businesses are good examples because not only will stock be safe but the doors can open and close frequently with ease.
Contact Us Today
Please feel free to reach out to our team in Keighleigh as they'll be happy to help. You can call us on 01204 402585 or send us an email or message us on social media. Someone will be in touch with you as soon as possible where we'll guide you through any questions you may have.