Here at UK Doors & Shutters, we are able to offer comprehensive roller shutter repairs in Sale and the surrounding areas. If there is a considerable fault to your roller shutter that is slowing down your operation, it's quite right that you'll want it sorted as soon as possible. This is where we can come in quite handily because it's what we know and loves. We've been lucky enough to help hundreds of people in Sale with this.
We make it our absolute priority to ensure that little disruption to your daily life is made as a result of your problematic roller shutter. Luckily for you, we have engineers on standby ready to help you. If you think you're in need of some emergency assistance, then call us here at UK Doors and Shutters Sale on 01204 402585.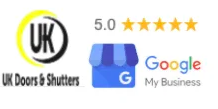 From phone call to fix in less than 2 hours, great service - Geraint Rogers
We think that having an effective and efficient company helping you when you need it most is crucial. After all, if your roller shutter goes wrong, you could be compromising your security and we definitely wouldn't want that, would we? Some problems may seem minor but they can rapidly change into more alarming situations so it's always best to get it sorted before this happens. Examples of issues include the door not closing fully, a slight slash or dent, or an automatic system failure.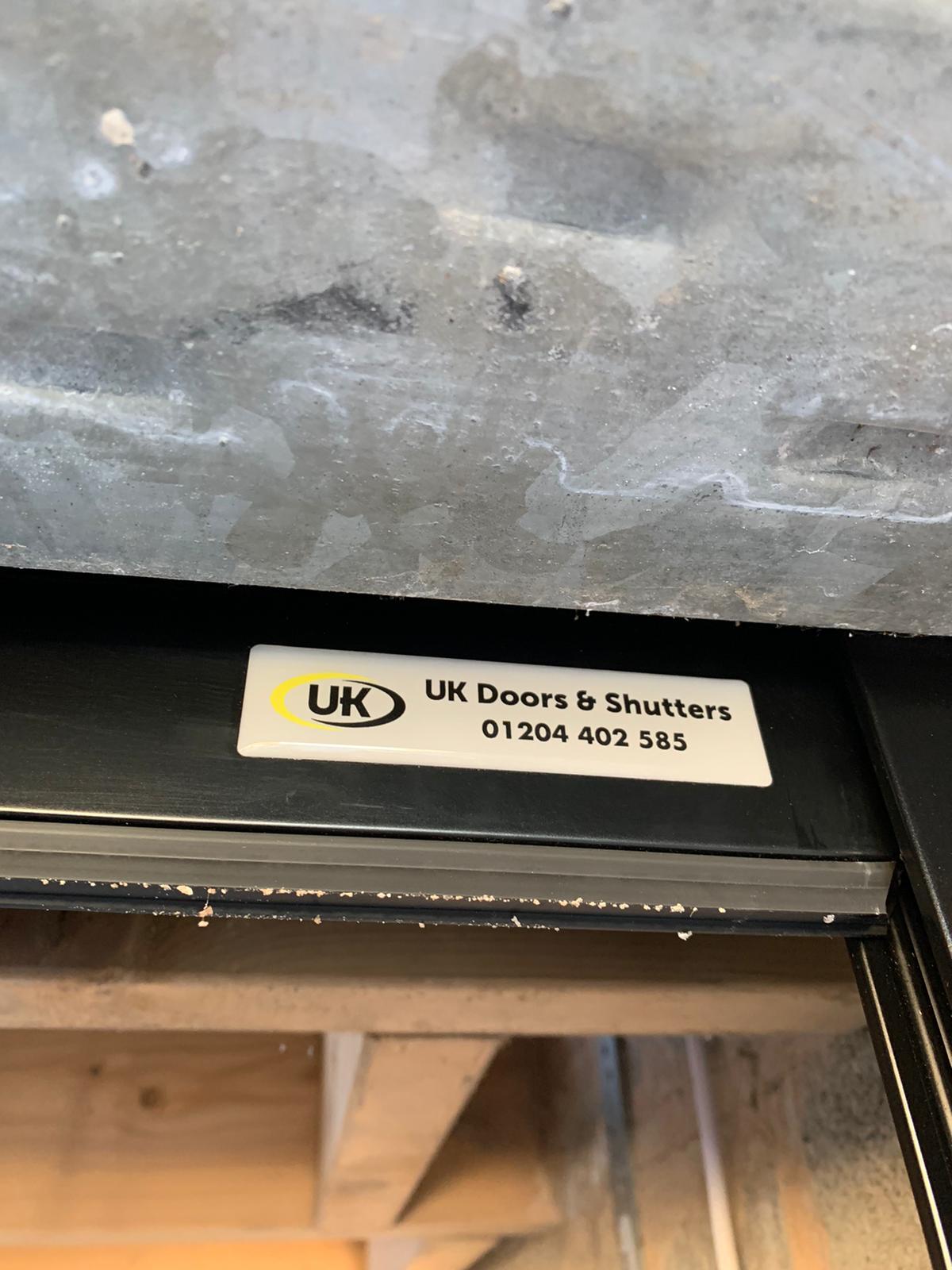 As a business, we really are a credible outfit. We have hundreds of positive reviews on our website and social media channels. We have a set of values as a company that we feel gives us the edge over our competitors. Our operatives have decades of experience and are equipped with amazing technology and tools - we only do the best!
We've worked on lots of projects in the past and have completed repairs on all types of doors including for industrial, commercial and residential purposes. Including offering comprehensive repairs for roller shutters in Sale and throughout the North West, we are also able to offer emergency repairs for the following types of doors;-
Industrial Doors.
Steel Doors.
Sectional Doors.
Rapid Roll Doors.
Automatic Doors.
And Many More!
Roller Shutter Repairs Sale
Keeping your items, assets, and belongings safe is super important and of course, having a set of roller shutters is a brilliant line of defense. As previously mentioned, we stand by the quality of our products, however, are realistic in suggesting that sometimes things can go faulty or gain some wear and tear. As a result, the best suggestion could be to get it repaired instead of replaced altogether. In any case, it's always best to simply get in touch and get the roller shutter examined by one of our professionals. Some of the most common types of faults that we repair include:
Shutters won't shut - This is one of the more obvious concerns as it not only looks odd that a roller shutter is constantly left wide open but also can be distressing to you as the property owner because you want the shutter to perform its primary function and it won't.


Sticking shutters - There may be a lubrication issue if your roller shutter is sticking. If you're unsure, then be sure to give us a call and we will come to visit with our 24/7 on-call service.


Shutter deterioration - Generally faults come in the form of operational faults, but also aesthetic ones too. General wear and tear and usage over a long period of time can mean your roller shutter may start to look a little worn down or tatty. Various dings, dents, or damages might be apparent. If they're left too long, then they could become deeper issues.
24/7 Repair Service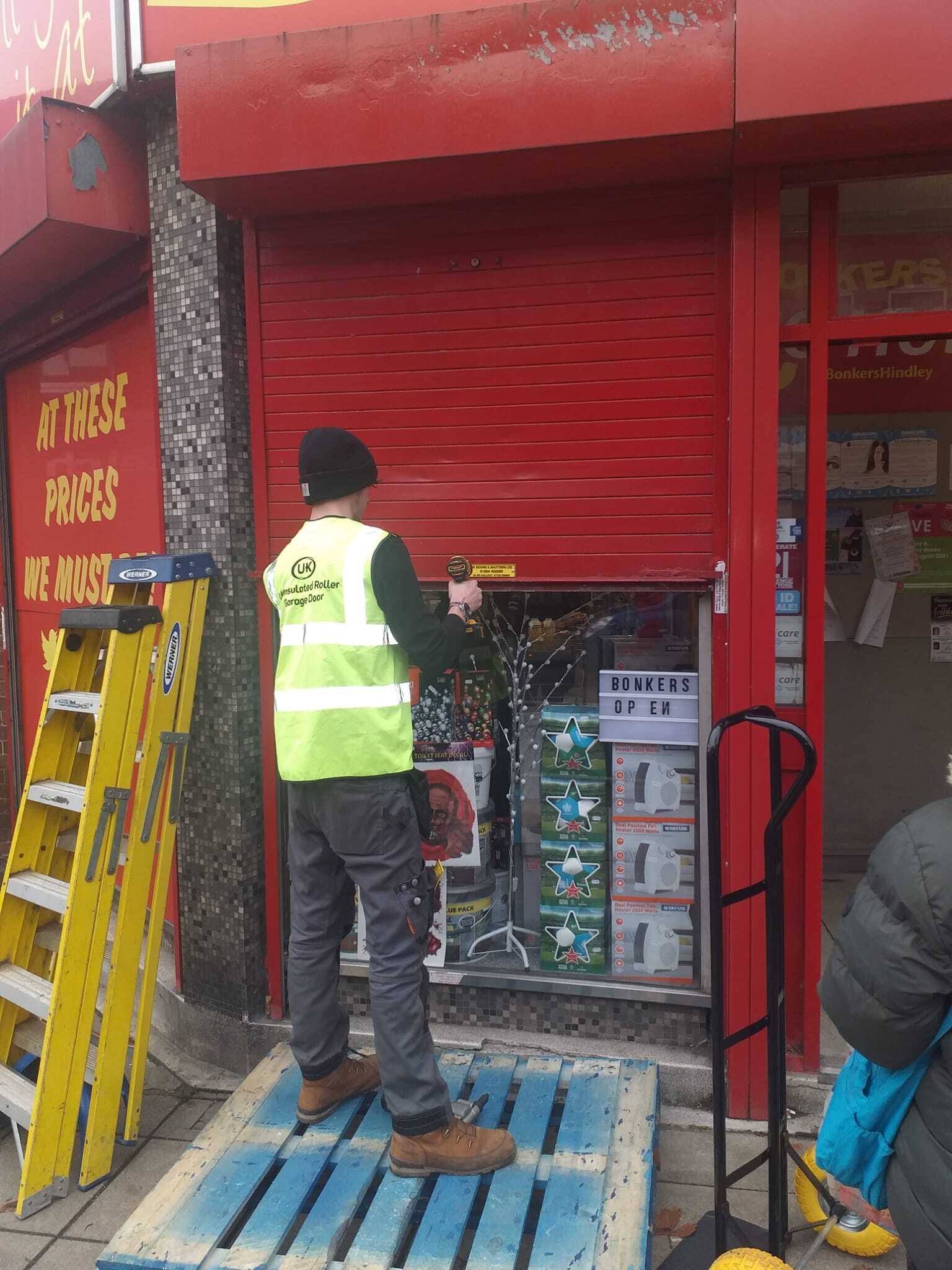 Something we offer which many of our competitors don't is a 24/7 emergency roller shutter repair service for customers in and around the area of Sale. An example of when this service is amazingly useful is if you're working at night and go to lock up the roller shutters before discovering a fault. You can't just leave the premises, because all your belongings, stock or valuables will be exposed. In this instance, you can give us a call and we will be there within an hour. It's this peace of mind that makes us a top choice in Sale.
Here are other benefits you'll reap when you select UK Doors & Shutters;-
24/7 emergency cover
Industry-leading equipment
Fully-qualified & dedicated engineers
FREE quotations
Affordable prices
Outstanding customer service
Roller Shutter Upgrades Sale
As a business, we also offer upgrades on your roller shutters. After we've been to check our door, it may be beyond repair in which case you're more than welcome to browse through our selection of new roller shutters.
Contact Us Today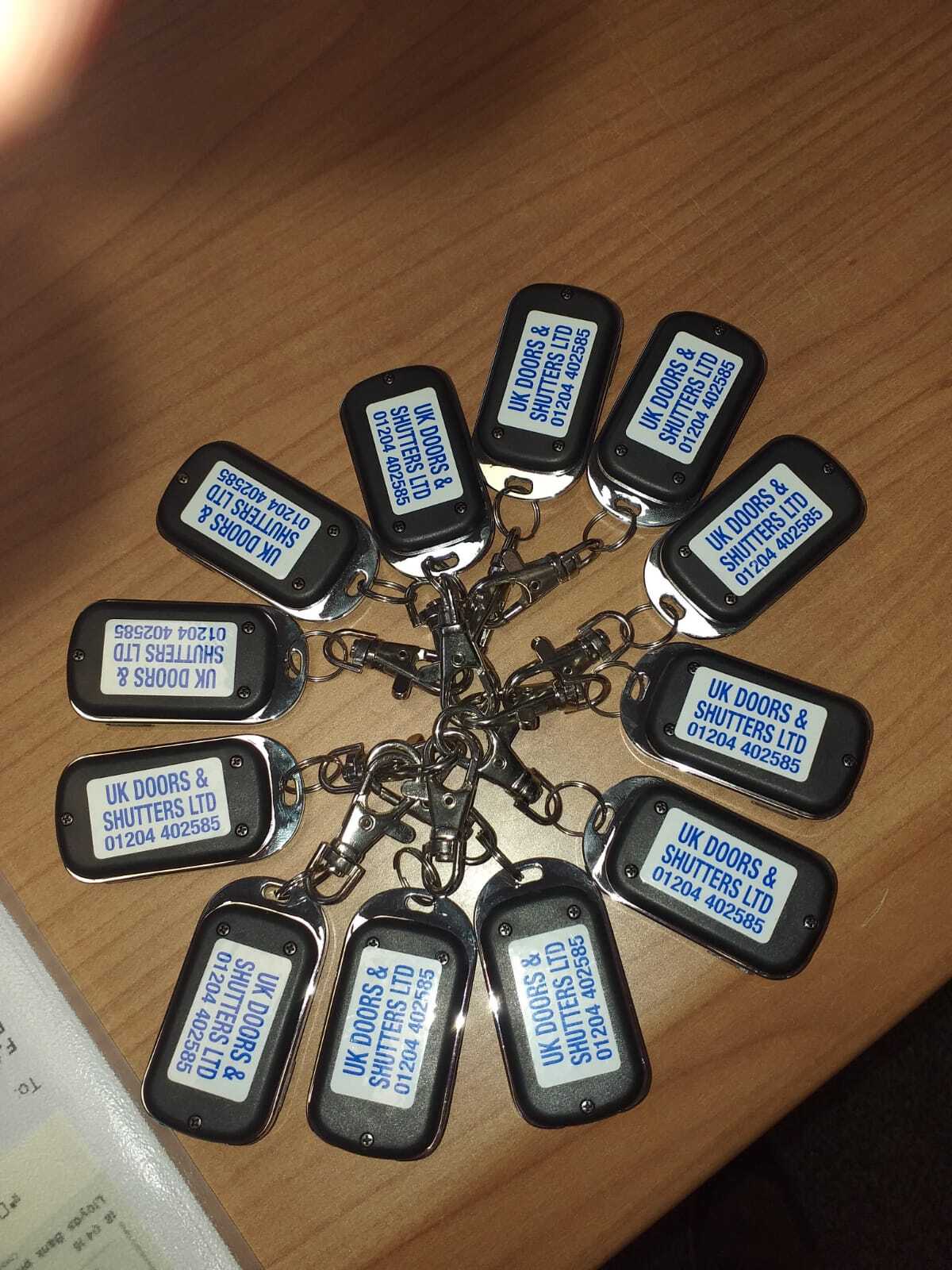 You can contact us in a number of ways, but we would suggest calling us on 01204 402585 as we're most responsive there. You can, however, email us, send us a message on social media or fill in the contact form on our website. We hope to see you soon at UK Doors and Shutters Sale.