Looking for roller shutter repairs in Kirkham or surrounding areas? We've been operating in the area for over 20 years. In this time we've developed a top-class repairs service meaning your roller shutters are always looked after. If you're in Kirkham and have a business unit, garage or premises then you should definitely consider having a roller shutter to protect your tangible assets. On top of this, we'd recommend using us as your repair service should you require it.
We make it our mission to ensure you're inconvenienced as little as possible. We have a number of amazing engineers that are extremely local and available upon your request. Just give us a call on 01204 402585 and someone will be in touch immediately.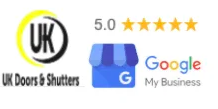 Excellent service. Paul attended within an hour and replaced the faulty motor - Adam Silito
It's very important to ensure that if your roller shutter becomes faulty, a trustworthy company will come and help you fix it - we are that firm. We have a fabulous reputation in Kirkham and have helped people on hundreds of occasions when they needed us most. Don't just take our word for it though, have a read through the array of positive reviews we've received. These can be viewed both on our website and social media channels. Whatever fault your roller shutter may have, be sure to contact UK Doors and Shutters Kirkham, we'll sort it out!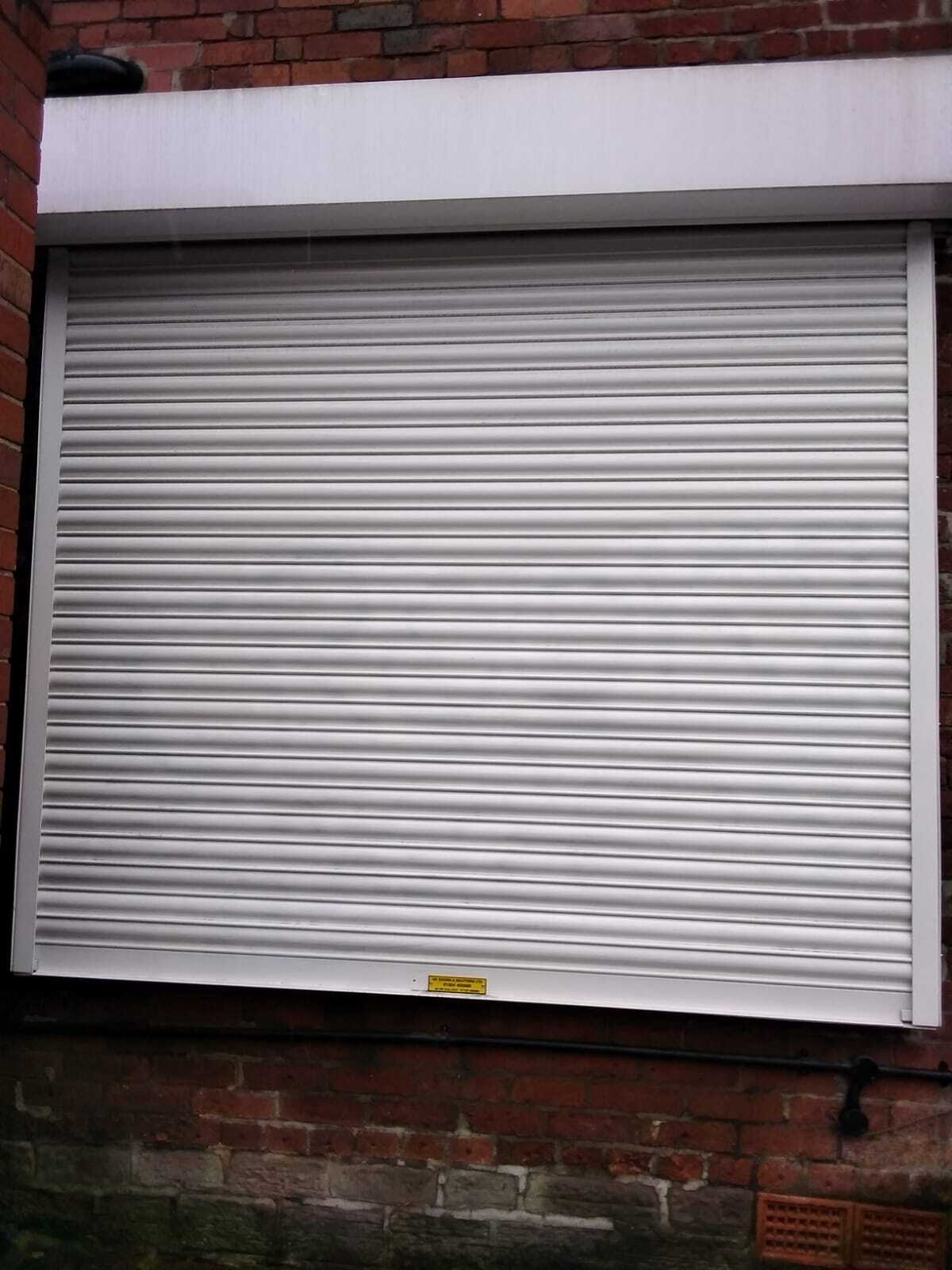 As a business, we feel like we have a competitive advantage over other companies. This is because of the attention to detail we place on our projects. Every single roller shutter deserves a high-quality service and that's what you get with us. Our operatives are excellently experienced and trained which proves to be a winning combination. We've won awards for our services and that's thanks to the truly brilliant employees we have. We repair roller shutters of all types including those used for commercial, industrial, and residential purposes.
As well as doing full repairs for roller shutters in Kirkham, we also offer an emergency service for the following types of doors:
Industrial Doors.
Steel Doors.
Sectional Doors.
Rapid Roll Doors.
Automatic Doors.
And Many More!
Roller Shutter Repairs Kirkham
Our roller shutters are very durable and can last the test of time against weather conditions and general wear and tear. However, after a particularly long time, like anything you need to consider the condition of your roller shutters. As it's your first line of defence, you need to ensure they're constantly operations, functional, and in good nick. Often, different things can come up which means you need to get certain parts repaired. Signs you need to repair your roller shutters include:
Shutters won't shut - If your shutters are not closing properly then they're not performing their main function, so this needs sorting. We can help you sort this issue as, without this, your roller shutter is very ineffective.


Sticking shutters - If your shutters are sticking then this also needs looking at. It is likely to be a lubrication issue which we can look at and repair with no problem at all.


Shutter deterioration - Typically, roller shutters can be subject to a bit of battering from all weather conditions. They also are used very frequently which in time, means they can become a little bit worn down. You may find bumps, scratches, or dents that need attention or maybe the coating has faded or looks old. All these are common and valid happenings that can be simply repaired by us.
24/7 Repair Service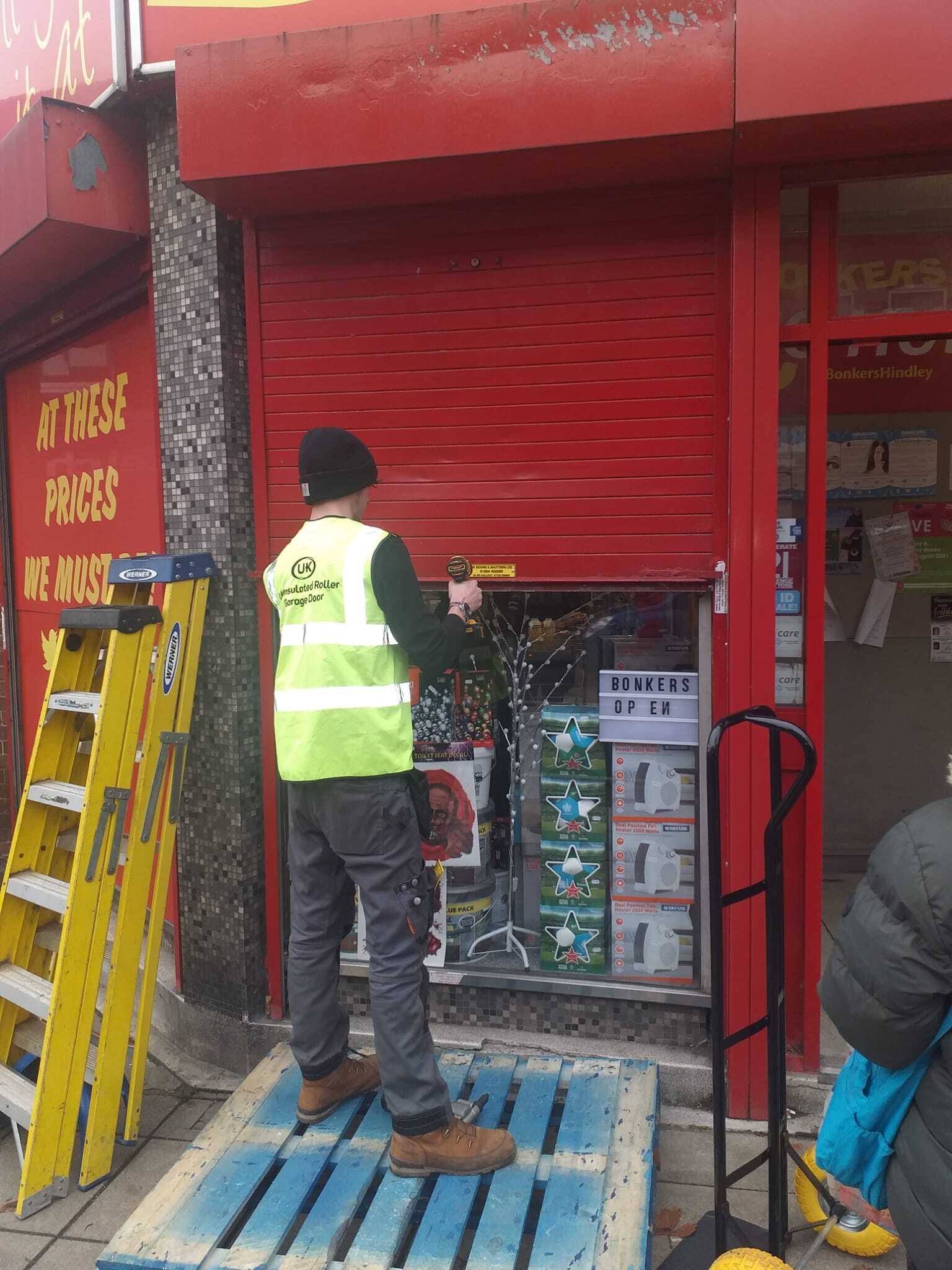 We are roller shutter specialists and in a different league to our competitors. Why you may ask? Well, we offer a 24/7 emergency roller shutter repair service for customers in Kirkham, something many don't. It can become very stressful when your roller shutter isn't working properly because you need to be sure your valuables are being stored properly and safely.
Here are other benefits you'll reap when you select UK Doors & Shutters Kirkham:
24/7 emergency cover
Industry-leading equipment
Fully-qualified & dedicated engineers
FREE quotations
Affordable prices
Outstanding customer service
Roller Shutter Upgrades Kirkham
As well as doing fantastic repairs, we do also have a full range of stunning roller shutters to look through. Repairing is a lower cost and more effective option, however, sometimes it can be a case of needing a new roller shutter. It's a good job then, that we have an extensive group of options available. All roller shutters are aluminum or steel and comply with all the latest regulations.
Contact Us Today
If after reading this you'd like to enquire further about our roller shutter repairs services, or our range of new roller shutters, then please get in touch with us. You can do this in a number of ways. You can call us on 01204 402585, you can send us an email, you can send a message on social media, or file an inquiry via our website form. Whatever method you choose, a member of staff will be with you as soon as they can. Looking forward to hearing from you here at UK Doors and Shutters Kirkham.