Here at UK Doors & Shutters, we provide emergency roller shutter repairs in Keighleigh and the surrounding areas. Whatever type of roller shutter you need repairing, you can be sure that we can repair it promptly and efficiently. This includes traditional roller shutter doors, high security doors, electric roller shutters, and manual roller shutters. We truly are your one-stop shop for roller shutter repairs, servicing and maintenance. Even better, we provide a 24/7 service so whether you need repairs day or night, we are here for you.
If you require emergency roller shutter repairs in Keighleigh, please call us directly on 01204 402585 or use our contact form to arrange your call-out.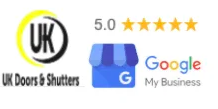 Needed commercial shutters fixing, prompt at answering phone call and were able to come out to fix problem (same day). Arrived on time and workman polite and very helpful in explaining the problem. Very good service and would recommend and use them again. - Donna-Marie Malone
Our roller shutter repair service may be cost-effective but we certainly don't compromise on quality. our specialist and local engineers go above and beyond to ensure a high-standard of service and fully restore roller shutters. Although roller shutters are generally long-lasting and durable, they can still break down and need urgent attention from time to time.
Our experienced team have encountered just about every type of fault that roller shutters can present but we act accordingly and quickly to minimise business downtime and inactivity. We fully realise that time is money for commercial and industrial-type businesses which is why we you can expect our local engineers in your area to arrive at your property within 1-2 hours of your initial call.
As well as offering comprehensive repairs for roller shutters in Keighleigh and throughout the North West, we are also able to offer emergency repairs for the following types of doors;-
Industrial Doors.
Steel Doors.
Sectional Doors.
Rapid Roll Doors.
Automatic Doors.
And Many More!
Roller Shutter Repairs Keighleigh
UK Doors & Shutters are able to offer emergency roller shutter repairs in Keighleigh and the surrounding areas 24/7 at a wide range of industrial and commercial-type properties including betting shops, super-stores and supermarkets. There are several things that can go potentially wrong that require emergency repair. Just a few typical faults that we are used to dealing with on a regular basis include;-
Faulty Proximity Sensors - Over time, dirt and debris can gather on your proximity sensors and as a result, the opening and closing of roller shutters can slow down, having a direct impact on operations and performance. Our team can thoroughly inspect before removing all dirt and debris if this is the cause.


Code Issues - Many roller shutters installed these days are installed with the latest technology and coding. If you have forgotten your code or have no recollection, we are here to help and get your direct access to your door and property instantly.


Dents & Dings - These are caused by nearby vehicles, often in industrial and busy commercial settings. Busy traffic nearby can also result in dents and dings. Fortunately, our team at UK Doors & Shutters can restore your roller shutter door to its finest condition.
24/7 Repair Service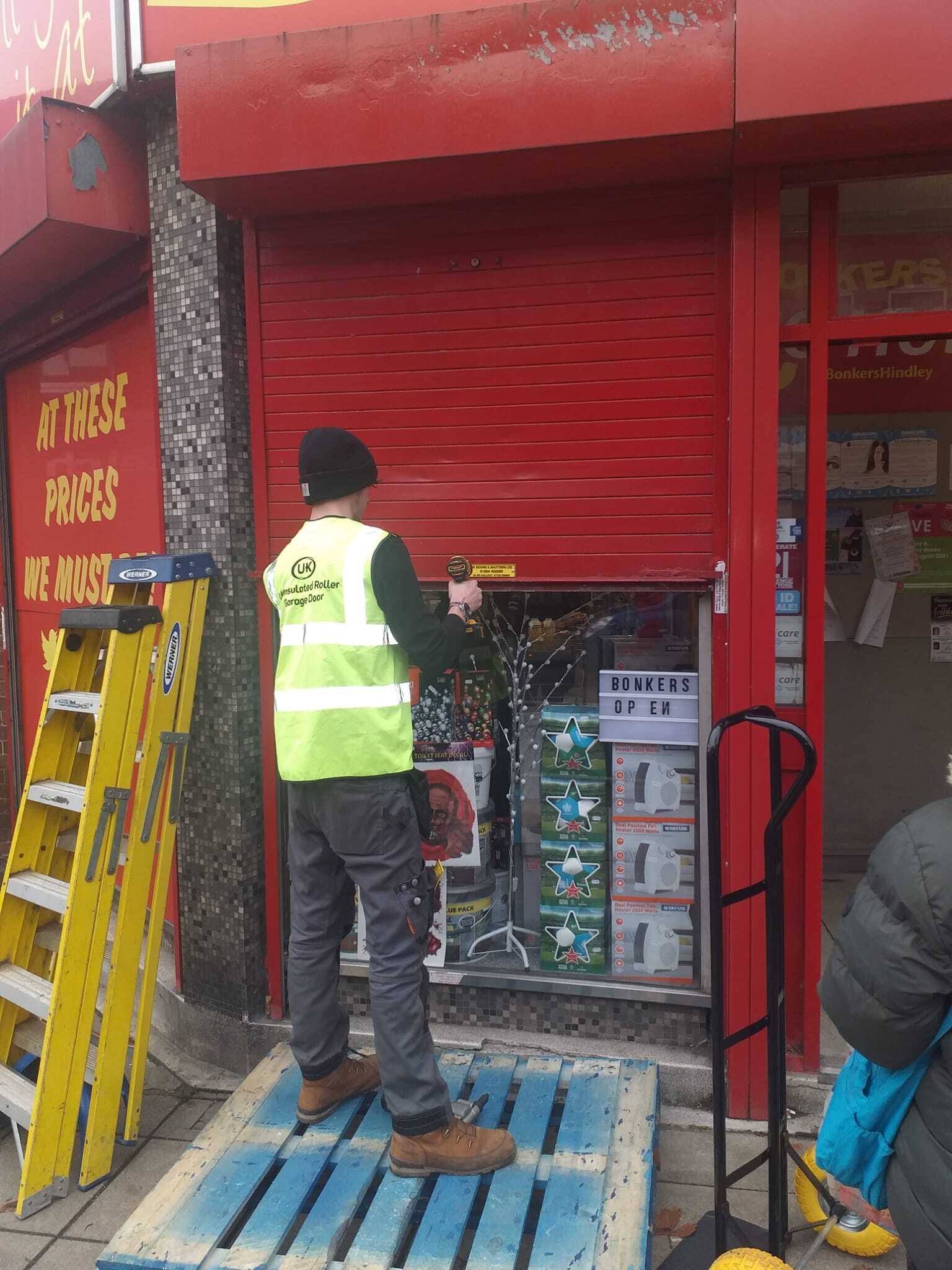 When you choose UK Doors & Shutters, you are guaranteed a top-quality service, day or night. We strongly believe that you shouldn't have to compromise your businesses security and wait until the morning to be seen too. This is where we are different and provide complete peace of mind. In fact, we can guarantee that whatever time you call for repair, the job will be complete within three hours of the call!
Here are other benefits you'll reap when you select UK Doors & Shutters;-
24/7 emergency cover
Industry-leading equipment
Fully-qualified & dedicated engineers
FREE quotations
Affordable prices
Outstanding customer service
Roller Shutter Upgrades
If your roller shutter door is repeating the same issues or contact repairs are necessary, it can eat away at your money. Here, an upgrade or direct replacement may be best considered. Our team can upgrade all type of roller shutters including steel and aluminium shutters to a high standard.
Contact Us Today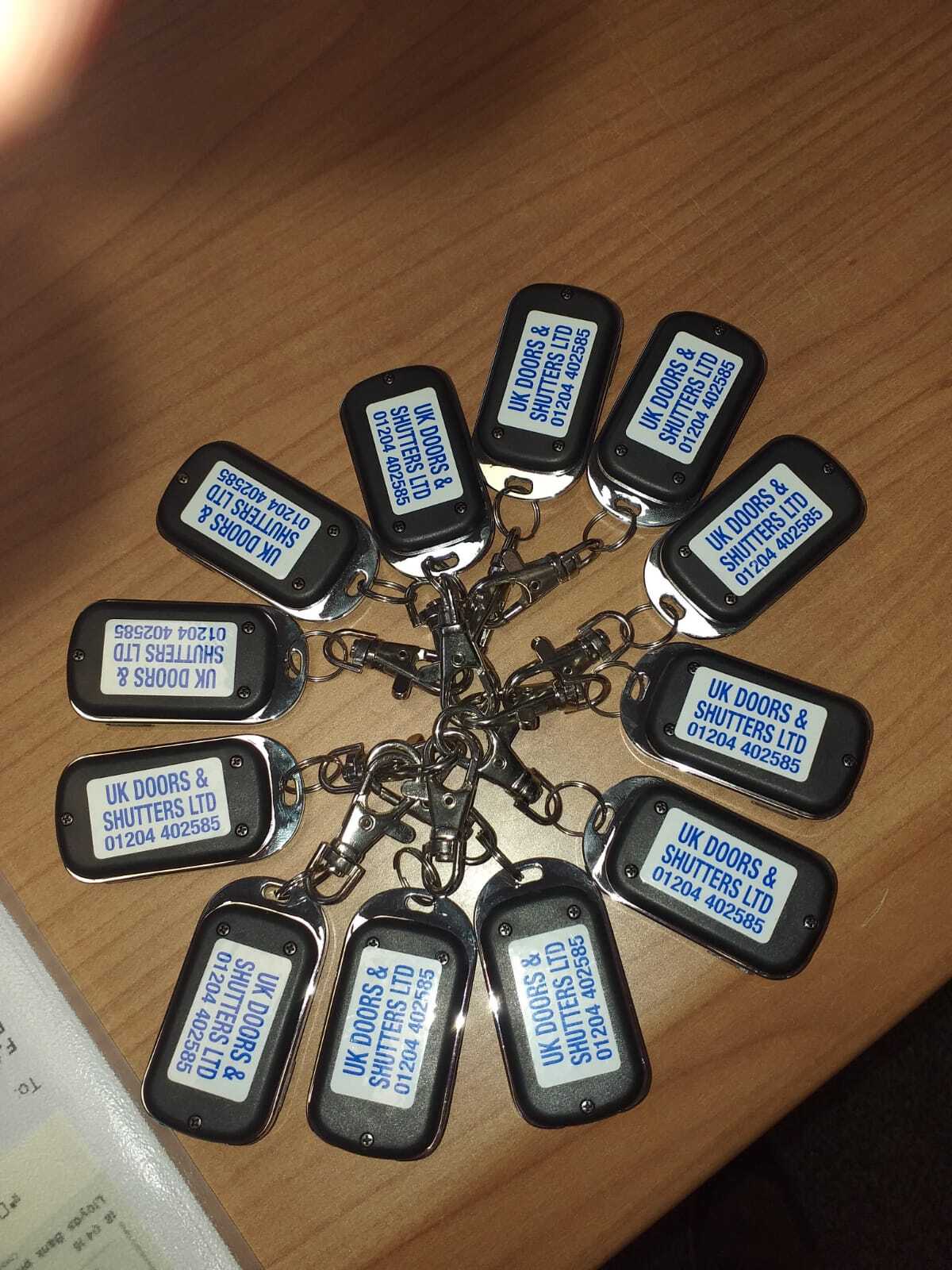 If you need emergency roller shutter repairs in Keighleigh today, please get in touch with our team at UK Doors & Shutters. You can reach us directly by calling 01204 402585 or use our contact form.