Have you noticed a considerable fault with your roller shutter door that is compromising your businesses security or slowing down operations? If so, don't worry, as UK Doors & Shutters provide first-class 24/7 roller shutter repairs in Chester, also covering surrounding areas. It's our mission to repair your roller shutter door as quick as possible to ensure that disruption and business inactivity is kept to an absolute minimum. We have local engineers on standby right now waiting to repair your door!
If you require emergency roller shutter repairs in Chester, please call us directly on 01204 402585 or use our contact form to arrange your call-out.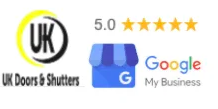 From phone call to fix in less than 2 hours, great service - Geraint Rogers
Prompt and efficient roller shutter repairs in Chester at your property is absolutely essential. When you notice a fault in your roller shutter door, it may seem minor but it can quickly result in either the door refusing to open or only partially closing. Whatever the type of fault that you need repairing, you can truly rely on UK Doors & Shutters.
We like to think that we are different from our local competitors as we have local engineers in your area that have decades of experience and are equipped with the best industry-tools to repair your roller shutter door to a high standard. We are able to repair doors all types of industrial and commercial properties including supermarkets, super stores, betting shops, warehouses, and factories.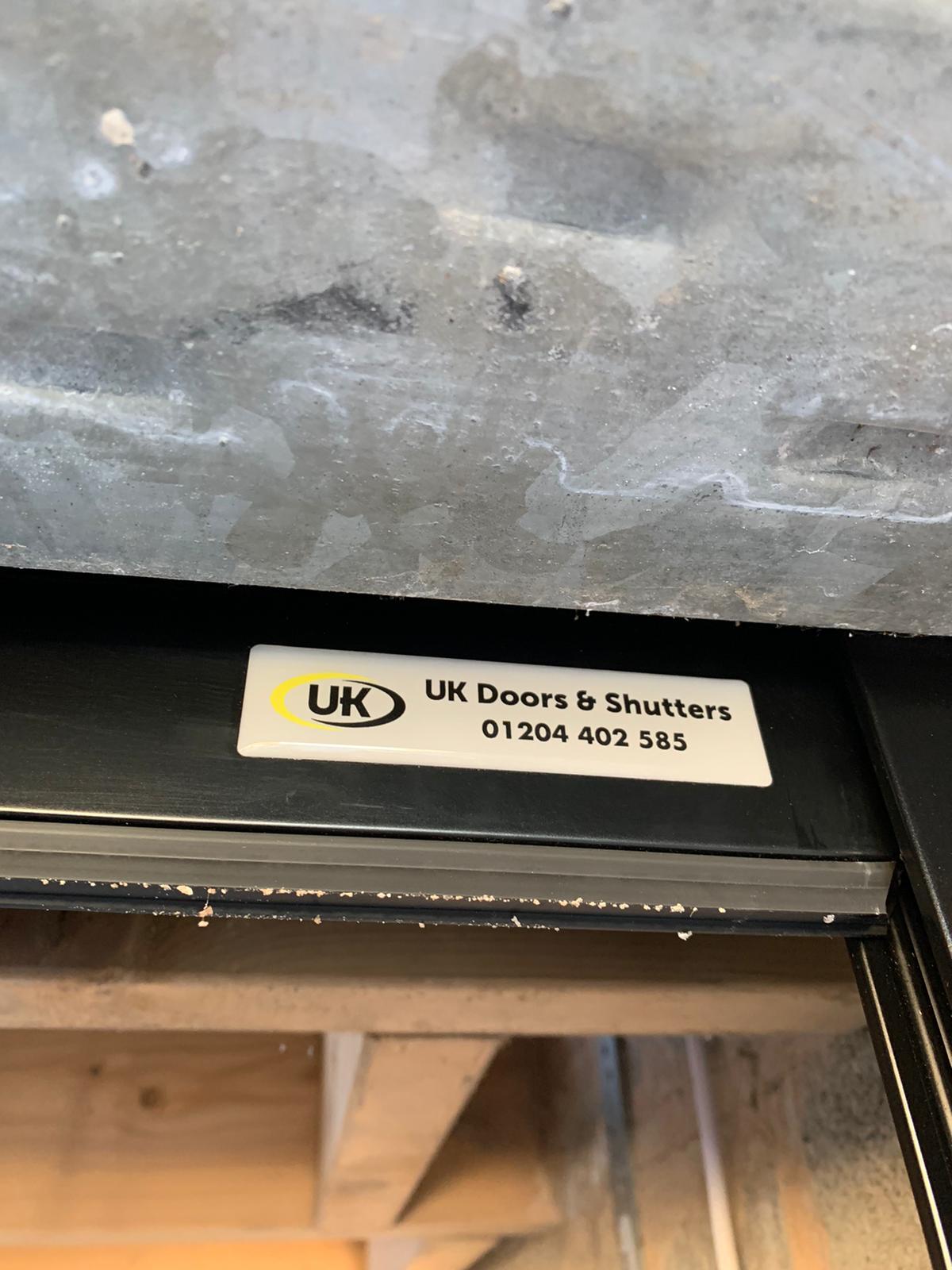 As well as offering comprehensive repairs for roller shutters in Chester and throughout the North West, we are also able to offer emergency repairs for the following types of doors;-
Industrial Doors.
Steel Doors.
Sectional Doors.
Rapid Roll Doors.
Automatic Doors.
And Many More!
Roller Shutter Repairs Chester
Roller shutters are your first line of defence that are in place to protect your assets and essential business equipment. Although they are generally very strong and durable, sometimes repairs are required. If you have noticed the operation of your door slowing down or making weird noises, it's a clear sign that you door needs some attention. Some of the most common types of faults that we repairs include;-
Shutters won't shut - It's a major concern if your shutters are refusing to open or shut. When this happens, it's important to call us straight away. If you're experiencing issues after switching the power source off and on, then we can provide the best repair solution.


Sticking shutters - Have you noticed that your roller shutters are beginning to stick? If so, it's likely to be a lubrication issue. We experience this all the time and offer a direct repair solution.


Shutter deterioration - As well as typical operational faults, your roller shutter may be simply deteriorating aesthetically. This may be as a result of dings and dents from nearby vehicles. We are able to restore your roller shutter door so that it presents a much better business image.
24/7 Repair Service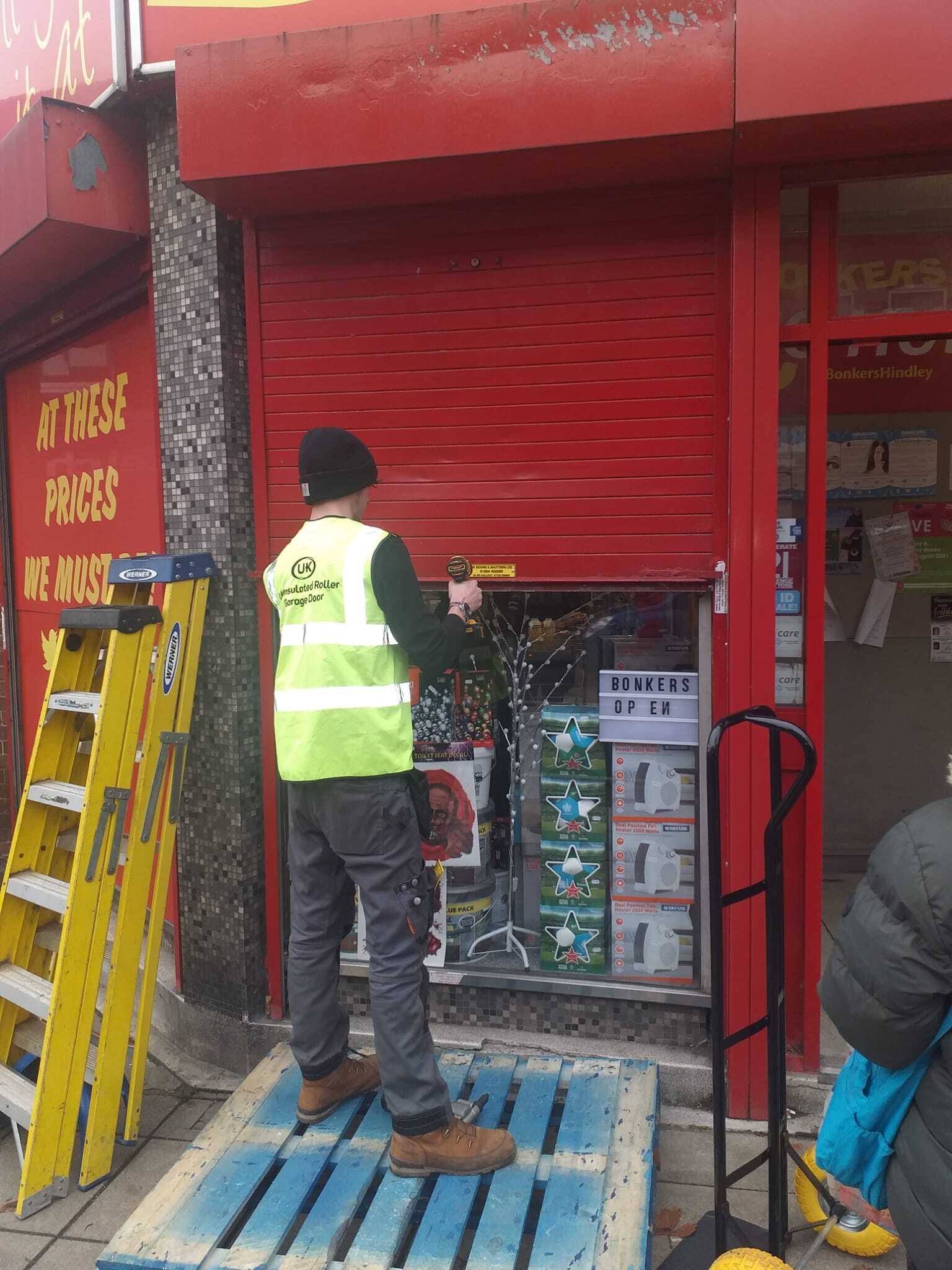 What makes us different to many of our competitors is the fact that we offer a 24/7 emergency roller shutter repair service for our customers in Chester and surrounding areas. When your roller shutter is seriously faulty and refusing to open or close, this can cause you a lot of stress. We fully empathise with that which is why we offer a 24/7 service, come day or night. Our roller shutter repair service ticks every box and is essential for peace of mind.
Here are other benefits you'll reap when you select UK Doors & Shutters;-
24/7 emergency cover
Industry-leading equipment
Fully-qualified & dedicated engineers
FREE quotations
Affordable prices
Outstanding customer service
Roller Shutter Upgrades
As well as roller shutter repairs, we also offer roller shutter upgrades. If you roller shutter is beyond repair, upgrades are the best alternative and next-best solution. Our team at UK Doors & Shutters are able to offer upgrade for all aluminium and steel roller shutters complying with all latest regulations.
Contact Us Today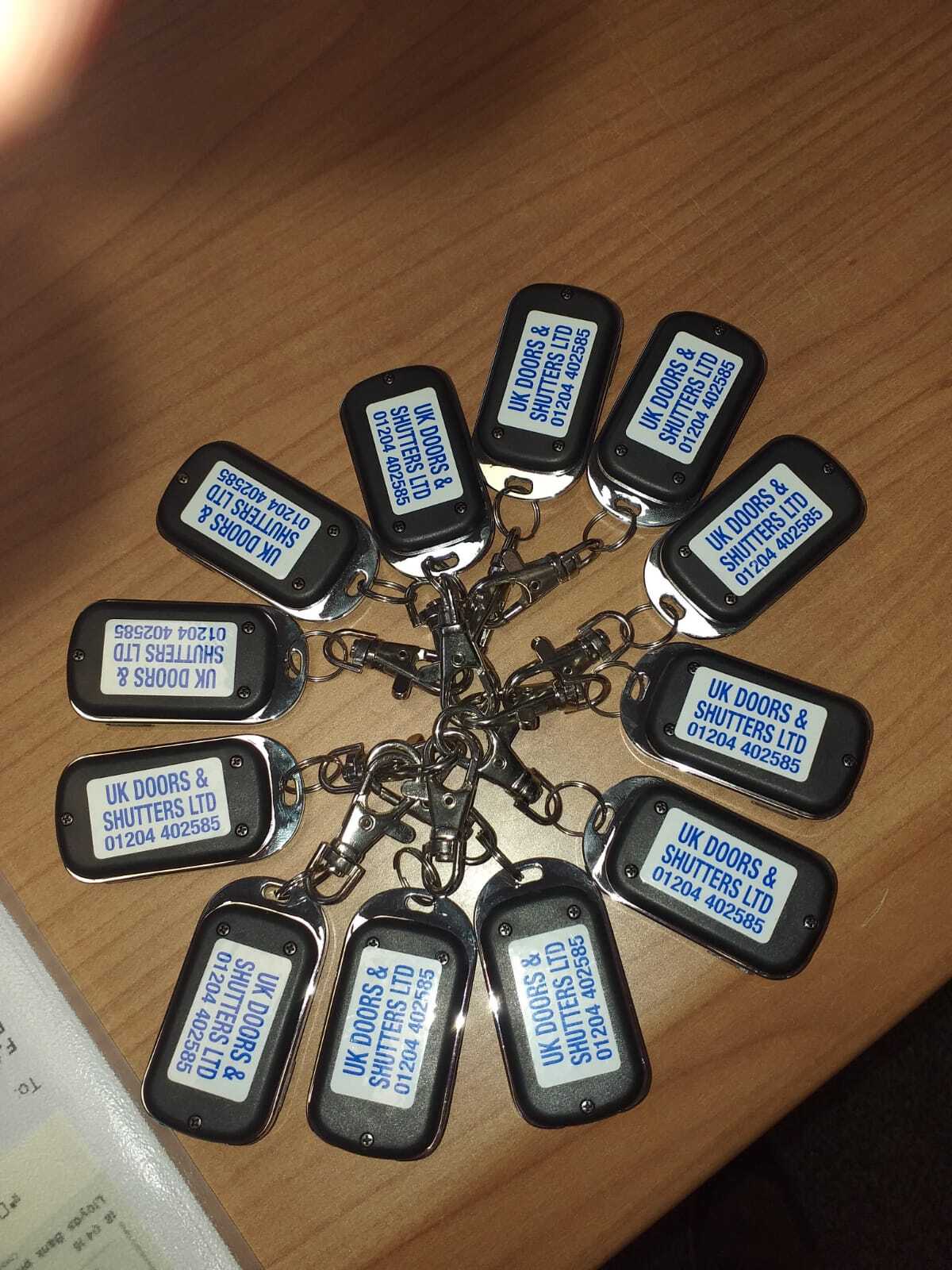 If you need emergency roller shutter repairs in Chester today, please get in touch with our team at UK Doors & Shutters. You can reach us directly by calling 01204 402585 or use our contact form.