UK Doors & Shutters install and repair roller garage doors in Widnes, providing you with a product and service that is second to none. We take pride in what we do and always do what we can to make your vision a reality. The garage roller shutters we provide look absolutely stunning in residential premises and provide an all important layer of protection to goods and valuables that you may have. All the door panels are fully insulated and constructed with durable materials so they're made to last. You also have the option of potentially using the space as an extra room with good levels of heat maintenance.
The choices we have available are incredibly abundant too. We've built an interesting and diverse supply chain over the years which means we offer a great selection of colours, models, styles and brands. Upon an initial consultation with you, we will spend the time running you through the different material and automation level options to best suit your building. We understand this process can take time as you want to make sure you're getting the perfect option for your garage.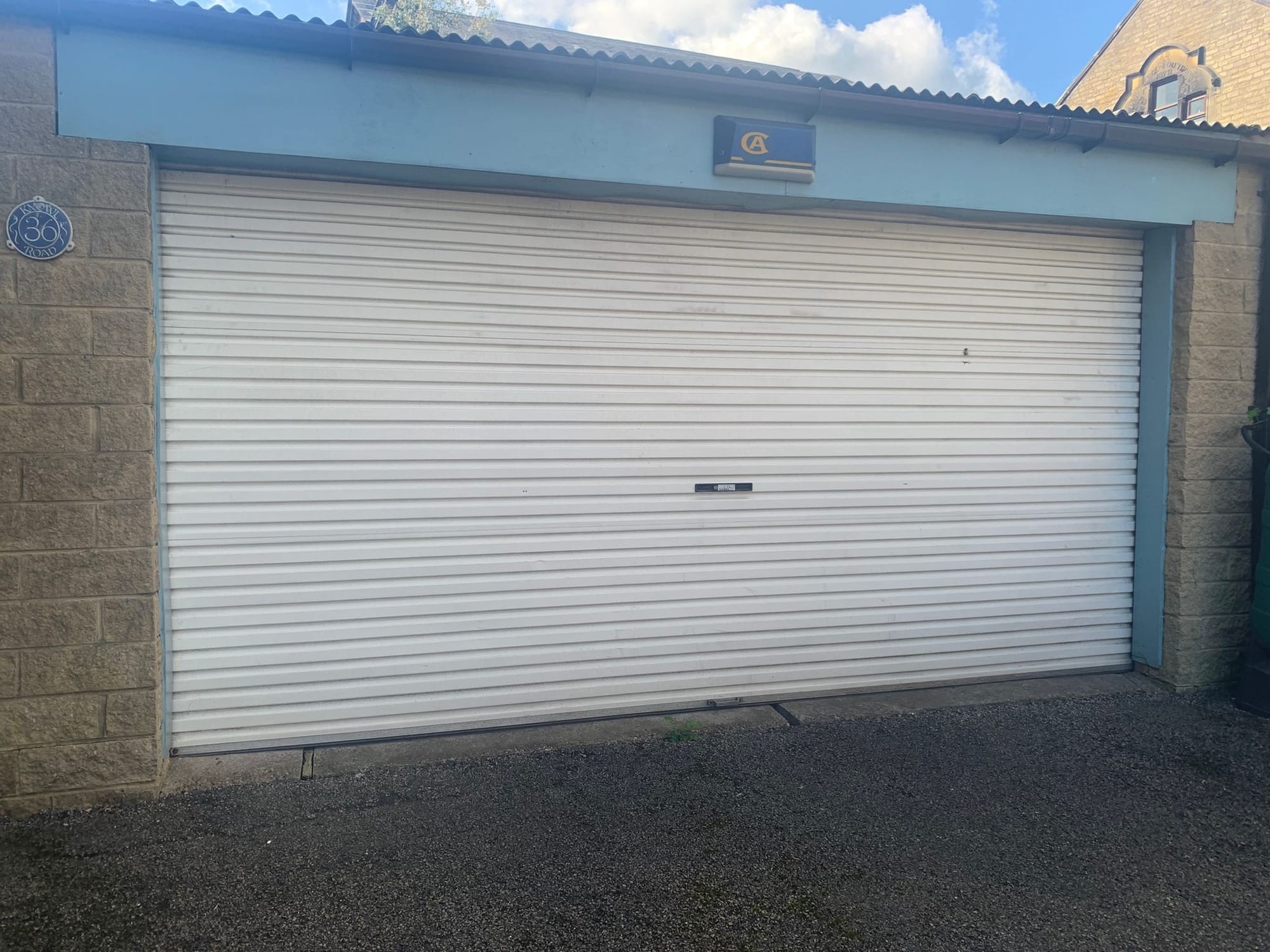 Our aim is to always ensure you're happy and satisfied as the customer. Top customer service is something we work very hard to perfect. Having said this, we are always looking to improve so please feel free to offer your feedback and we will take everything on board.
As part of our service we actually offer a free of charge no obligation quote with precise measurements so you know exactly what to expect from us. Getting these measurements whilst quoting means we can look at your options in more depth and provide a couple of ideas for you to consider. Variety is the spice of life and the same goes for garage roller shutters too.
To get in touch with us, simply use the contact form or call us directly on 01204 402585 where our friendly customer service advisors will be happy to help.
Roller Garage Doors Widnes – Using the best brands
To be in line with our promises of offering the highest calibre service, we only want to work with the best brands. Over the years we've taken time and effort in developing relationships with various suppliers and brands to ensure our offering is just how we want it. As a result our list is wonderfully extensive with industry leaders. If you're in the Widnes area and feel like your current garage door could be changed or you'd like to add an extra layer of security to your home, then please get in touch. All our doors are made out of aluminum or steel panels meaning they're extremely strong and rigid in structure.
Benefits of Roller Garage Doors Widnes
Garages can often be neglected slightly in the way of not accessing as much space as you could, or not using a room as efficiently as possible. Having an insulated roller shutter on your garage could mean that you could now use your garage as more of a room, office space or more with the security of a safe, locked shutter on the front.
These garage roller shutters are made to last the test of time in regards to adverse weather conditions. They're made from strong and pretty weatherproof materials meaning you'll be protected from high levels of sun, rain, wind or snow.
Seeing a large garage roller shutter in stature, can often put potential burglars off trying to break in because seeing a sturdy locked door can look almost impossible to get into. This is extremely useful when there's goods and valuables such as cars, furniture and belongings stored in your garage.
Our pricing structure is very competitive but we always aim to provide as much value as possible. For example our free no obligatory quotes mean we will have an initial chat about your options based on your actual measurements.
Roller Door Repairs Widnes
There may be times when you're in need of a garage roller shutter repair. Much like a car or washing machine, our doors are made up of lots of small parts that can need updating, replacing or fixing under various circumstances. This is perfectly normal and we have a dedicated repairs team to help with this so don't worry. Your security should never be compromised and so we also offer an emergency maintenance service to ensure your issue is dealt with straight away.
Why Work With UK Doors and Shutters?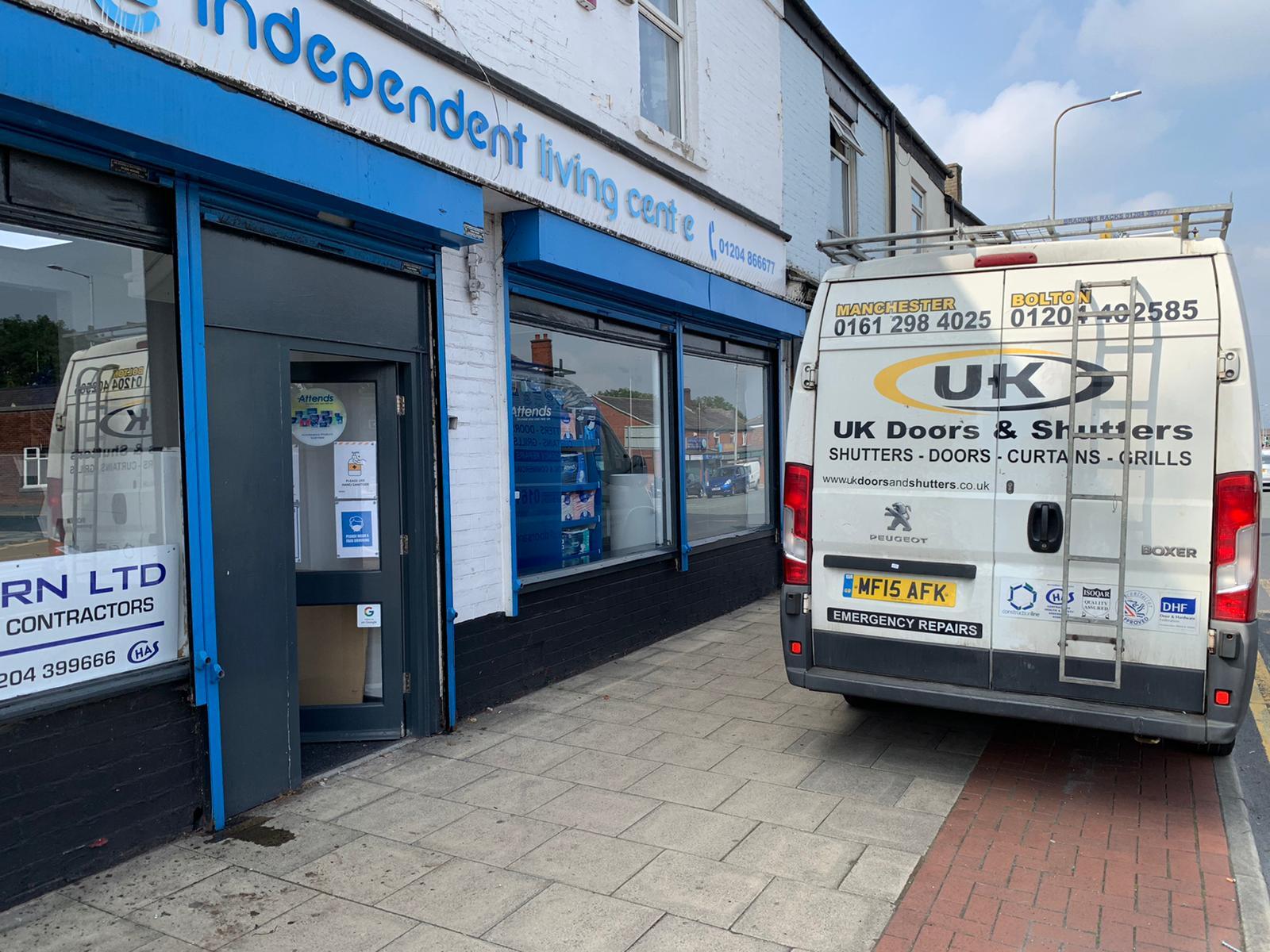 As a business we have a core set of values that shines through everything we do. We focus on quality, customer service and knowledge which we feel puts us above the rest. We have a fabulous reputation in Widnes thanks to the hard work and dedication of our teams who always make sure the customer is happy before leaving the project. We take on the responsibility of making sure your garage is secure so it's our priority to make sure we're installing the best products from the best brands. With a variety of materials, colours and styles, look no further than our brochure. Some of our key services are outlined below:
Expert door fitters and engineering technicians to install your garage door.

Offer excellent value for money.

Offer FREE home surveys.

Have excellent reviews.
Contact us today – book your home survey!
Be sure to contact us today – book your home survey for free! Call us on 01204 402585 or alternatively, you can use the contact form where we will get back to you as soon as possible. We hope to see you soon here at UK Doors and Shutters Widnes.