We can supply and install any type of electric roller garage doors in Liverpool. Including insulated roller garage doors Liverpool, retractable up and over doors, sectional garage doors and roller shutter garage doors throughout Liverpool. Our range of Roller Garage Doors in Liverpool are automatic vertically opening, insulated aluminium doors that provide excellent security. They are manufactured from tough twin-walled aluminium slats and insulated in such a way that makes it unaffected by extreme temperatures. The patented roller garage door comb locking mechanism provides the highest possible level of resistance to potential intruders.
Roller garage doors in Liverpool are one of the most versatile door options available; with smooth vertical opening and no internal tracks, they operate smoothly. For more information, please call us today on 01204 402585 or use our online contact form.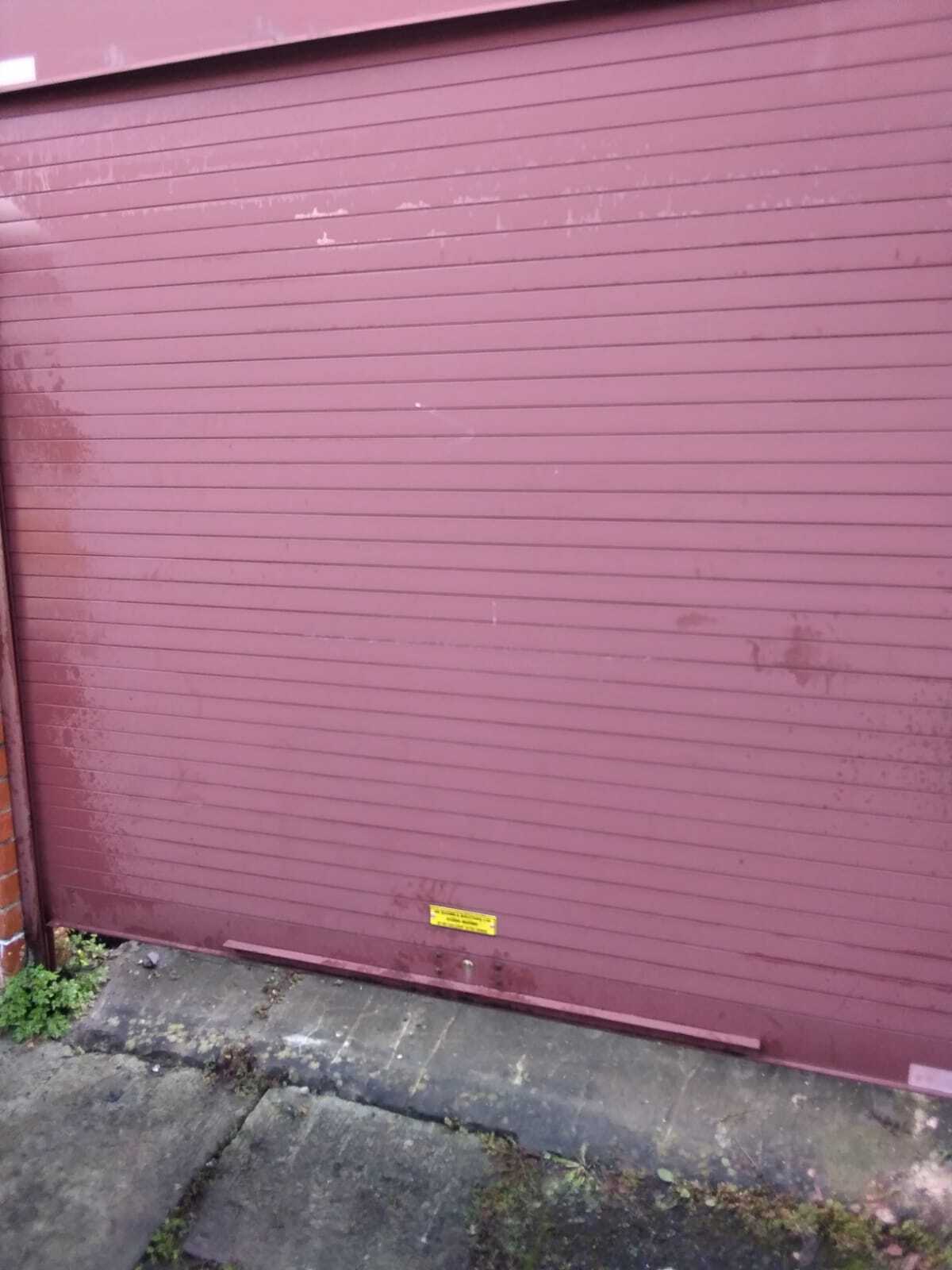 Manufactured with either steel or aluminium, the roller door is essentially a curtain that consists of slats that can roll around itself at the top of the door opening, aluminium doors offering insulation. Our range of roller shutter garage doors throughout Liverpool can offer great security levels, safety, a huge choice of colours and finishes and space-saving qualities. We have various options dependent on your own requirements, and doors can be installed in various challenging applications!
Roller Garage Doors Liverpool
Our team at UK Doors & Shutters have previously and successfully installed hundreds of roller garage doors in Liverpool and throughout the North West. Roller garage doors are becoming more and more popular amongst homeowners and it's no wonder when you take a look at the main features. All parts and slats are manufactured from high-quality power-coated or painted aluminium for maximum protection and durability. If you're looking to quickly transform your properties exterior and improve curb appeal, a brand new roller garage door should be at the top of your priority list.
Roller Garage Door Liverpool - Benefits
Highly Secure - 99% of homeowners are looking for a type of garage door that are highly secure to best protect their property from potential burglary, theft or vandalism. Roller garage doors are proven to be highly effective as a deterrent against break-ins.


Weather Protection - It's no secret that conditions and weather in the UK can be extreme and highly unpredictable. Therefore, it makes sense to choose a type of garage door that poses excellent weather protection capabilities just like the roller garage door.


Smooth Functionality - If you're looking for a garage door that has a smooth functionality, this is a fantastic choice to consider. You are absolutely guaranteed a quiet and smooth functionality thanks to easily integrated features that makes this possible.


Range Of Styles & Designs - Another major benefit of this type of door is the fact that there are an abundance of styles and designs to select from. We understand that everyone has different tastes which is why we offer a fully bespoke service.
Roller Door Repairs Liverpool
Our highly-experienced technicians are also able to provide high-quality roller door repairs in Liverpool and the surrounding areas. Whether you need to book in with us for a repair over the next few days or you require an emergency call-out, we are here to help. We provide all aspects of roller garage door repairs including repairing locks, automated features, and much more. If you require an emergency call-out, please call our emergency number.
Why Choose UK Doors & Shutters?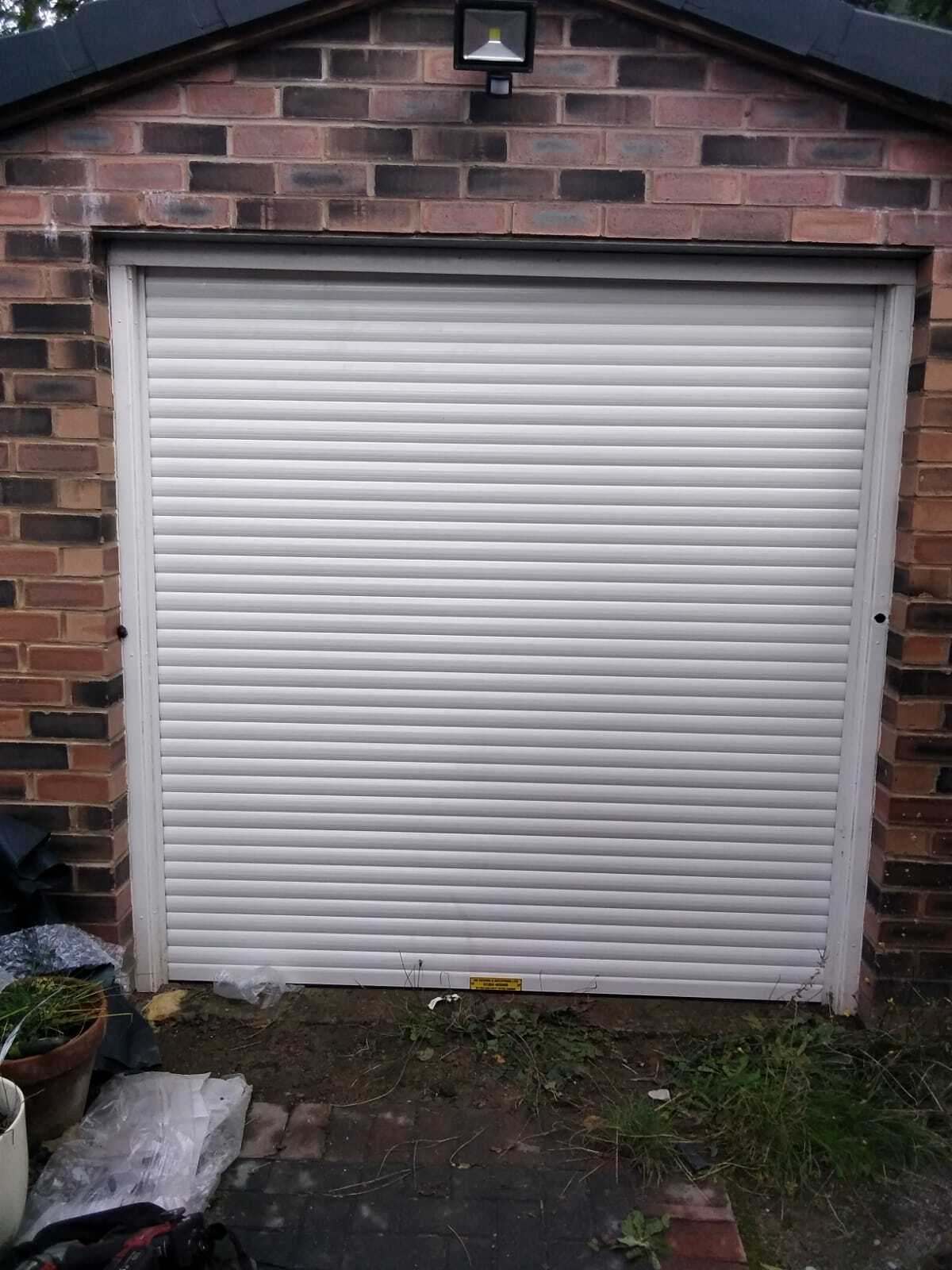 Here at UK Doors & Shutters, we are proud to be your go-to roller garage door company covering Liverpool and the surrounding areas. We pride ourselves on offering an excellent service that meets all requirements. From your initial call through to after-sales care, you will have a smooth experience with us. Further reasons to choose UK Doors & Shutters for roller door installations or repairs include;-
5-star rated company.
Highly recommended in your area.
Speed installations & repairs.
Quality advice available.
FREE surveys & quotations.
Contact Us Today
Looking to book a survey with us or receive your FREE quotation? If so, please do get in touch with our friendly team today on 01204 402585 or use our online contact form.