UK Doors & Shutters install high-quality roller garage doors in Preston and the surrounding areas. We supply all of our customers with the information and options available to ensure they get the correct Roller Garage Shutters in Preston. Our experienced engineers also provide set up and controls that will best fulfil their requirements and individual needs.
Our curtain are manufactured from RD75 laths that will typically roll into a box size of 300mm (12 inches) with side guide sizes of typically 95mm wide. In particular, electric roller garage doors in Blackburn are a particular favourite that are manufactured from 54/56 laths that will typically roll into a box size as small as 220mm (9 inches) with side guide sizes of typically 69mm wide.
For more information or to receive your no-obligation quotation, please call our team today on 01204 402585 or use our contact form.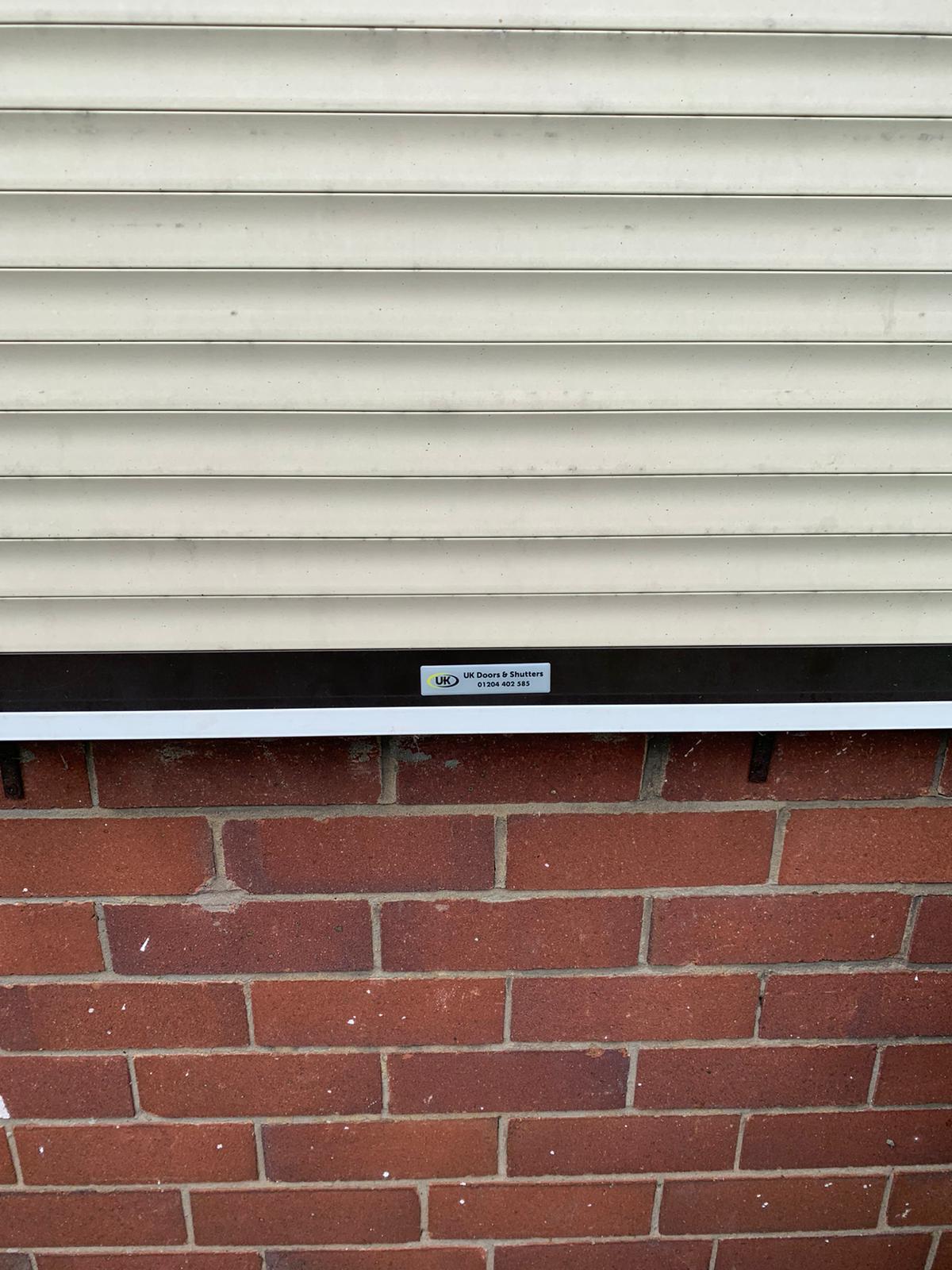 Are you planning to replace your garage doors that have seen better days? You can rely on the experienced and professional staff at Uk Doors and Shutters Garage Roller Shutter Doors to supply and fit gorgeous and competitively priced roller garage doors. From sectional overhead doors to fire-resisting roller shutters, we supply and install a wide range of garage doors at reasonable prices. You can rest assured that your new door will be safe and convenient to use. We serve customers across Preston and the surrounding areas.
Domestic Roller Garage Doors Preston
We can also manufacture the doors with a very high security curtain using resin and extruded laths for the customer who wants the maximum protection possible but wishes to retain the slim sight lines and neat appearance that the continental system offers. All our Roller Garage Shutters are available throughout Preston and all surrounding areas.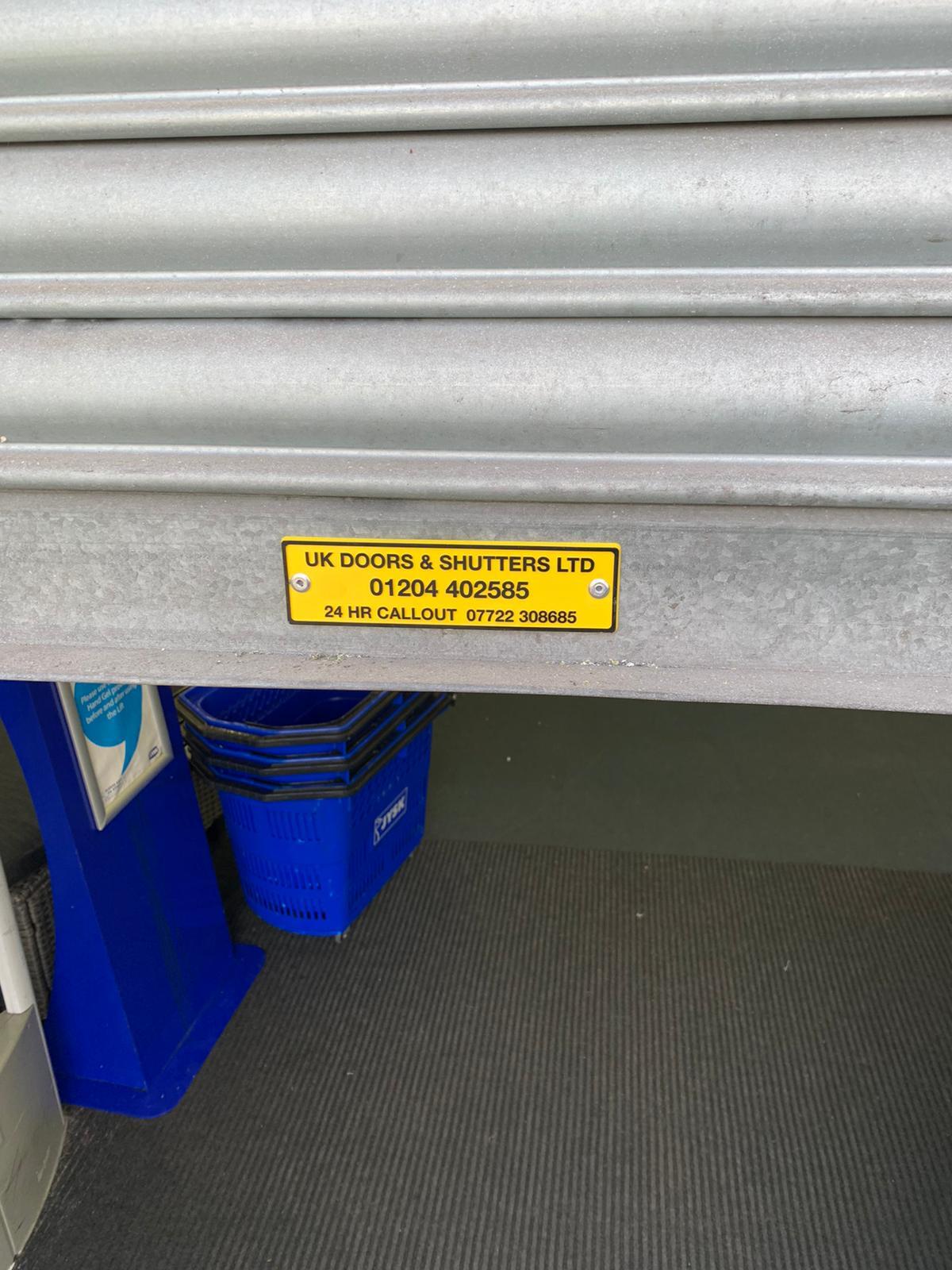 Roller Garage Doors Preston – Using The Best Brands
When you choose UK Doors & Shutters, you are guaranteed only the highest level of installations from highly-experienced engineers. Domestic roller garage doors are a particular favourite for homeowners that are seeking to improve curb appeal and add significant value to their properties.
All domestic roller garage doors that we install across Preston and the surrounding areas are manufactured from only the best aluminium or steel - depending on what your unique preferences. We are partnered with industry-leading suppliers that can directly supply to our team quickly and with little fuss. When we arrange your no-obligation survey, our team are more than happy to take you through all possible options, styles, designs, brands, and colours.
Benefits of Roller Garage Doors Preston
If you're looking for a garage door that provides unrivalled insulation, look no further than roller garage doors. These types of garage doors are proven to keeping out the cold and preserving heat in the warmer months to create the perfect environment all-year-round. Fully fitter rubber seals are fitter to ensure that any potential drafts are kept out.
As well as benefiting from fantastic insulation, automation is also standard and well-integrated within roller garage doors in Blackburn. Automation features makes the doors much easier to use and significantly increase convenience for all. Automation works fantastically well thanks to a high-quality powered door sensor fitted within the door.
Roller garage doors also provide unrivalled smooth opening. The smooth transition that they provide is truly like no other door and is present for when you are both opening and closing your door. Smooth opening doors drastically decrease the risk of requiring costly repairs.
Roller Door Repairs Preston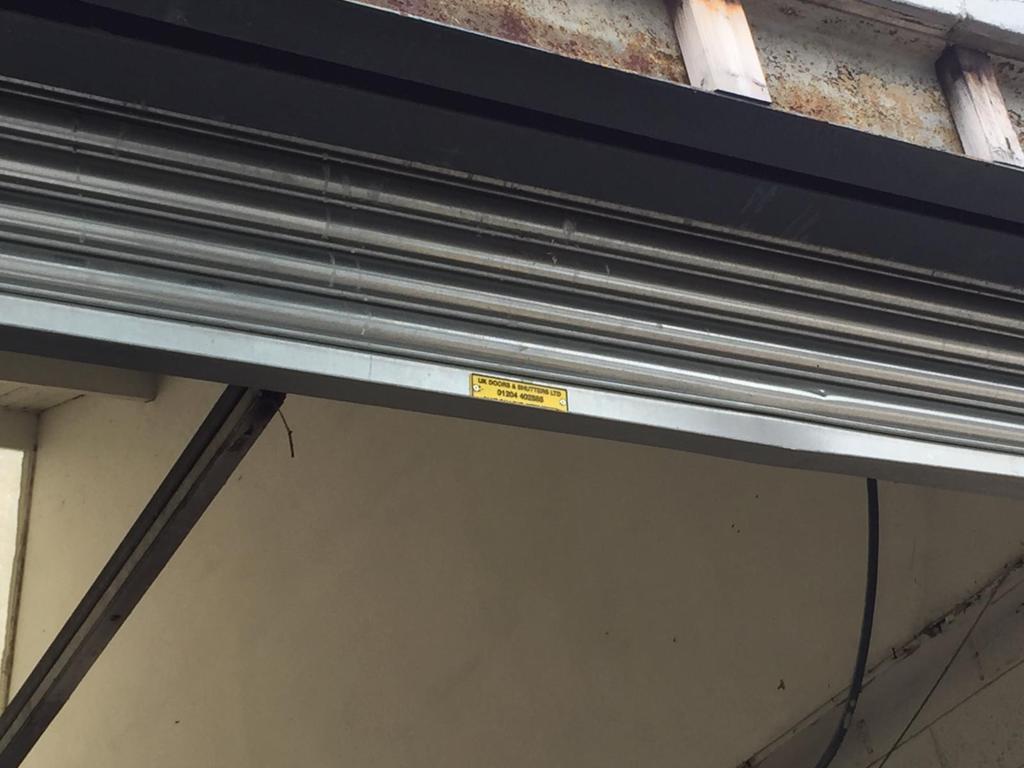 As well as providing high-quality roller garage door installations, our team are also able to meet your requirements for roller door repairs in Preston and the surrounding areas. Whether there is an issue with your motor, sensor or the door itself, we have local engineers based in Preston which means we can get to your property to provide a fast-response repair within just 1-2 hours of your initial call.
Why Work With UK Doors and Shutters?
Looking to work with a high-quality and 5-star rated roller garage door company in your area? If so, look no further than UK Doors & Shutters. Our engineers have decades of experience behind them and continue to offer an unrivalled service at outstanding prices. We understand that every customer has different requirements which is why offer dozens of different styles, design and colours for you to select from.
Expert door fitters and engineering technicians to install your garage door.

Offer excellent value for money.

Offer FREE home surveys.

Have excellent reviews.
Contact us today – book your home survey for free!
You can easily book your survey with our team by calling us directly on 01204 402585 or use our contact form and our friendly team will be back in touch promptly.