Roller garage doors in Leigh are supplied by UK Doors and Shutters Ltd. Most common on residential properties, they are highly secure, make best use of space and are customisable to your requirements. The doors are manufactured from materials such as aluminium or steel in a slat construction which contribute to the doors rigidity as well as its aesthetically pleasing appearance. Our team uses the latest installation methods and are fully trained and equipped to leave you with a fitted garage door that is both built and installed to last.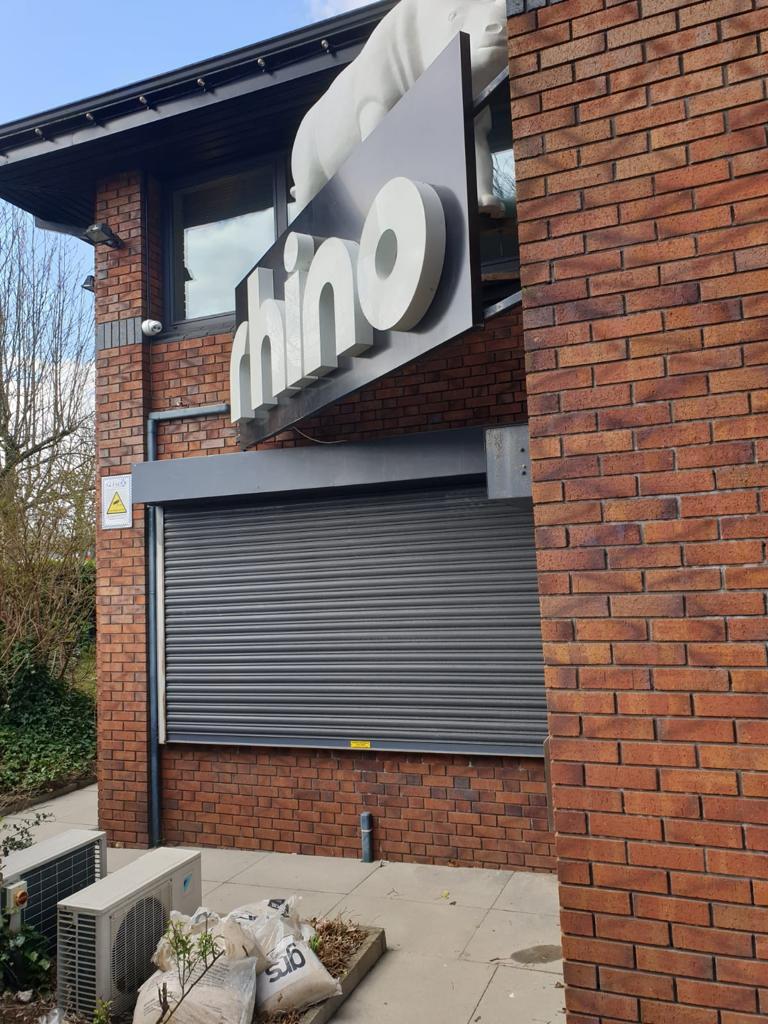 Our home surveys are renowned as part of excellent customer service offerings. They are an opportunity for you to outline your requirements and for us to make knowledge based recommendations as to what will work best on your premises. Our home surveys are free along with a free no obligation quote, you will understand the costs, time scales and how the finished products will look once we have completed one of our home surveys. To book yours or if you wish to ask a question about any of our products or services, call us directly today on 01204 402585 or use the contact form where our customer service team will be happy to help.
Roller Doors Leigh – Using the best brands
Offering a high quality door and installation means we have to source the garage doors from only the highest quality and top rated manufacturers. There are a number of options and finishes to choose from, when we complete our home survey you'll be able to view brochures and choose the style and colour you'd like.
Benefits of Roller Doors Leigh
Roller garage doors open vertically, therefore they make the best use of space meaning you can fully utilise the garage opening and driveway. This is especially useful for premises with multiple vehicles and need to access the garage whilst cars are parked on the driveway.
With high quality finishes, our garage doors can withstand weather conditions and stand the test of time. This is vital for the doors security and to keep it looking neat and tidy.
Garages are often prime targets for thefts due them commonly being a storage facility for expensive items such as bikes, tools and vehicles. Our doors have panelling which is very rigid and secure meaning you can store away your valuables with peace of mind.
Our prices are very competitive especially considering our full end to end process from our free home surveys, sourcing the highest quality doors and using fully trained and knowledgeable installers so you can have a garage door that's secure, looks the part, and will last for years to come.
Roller Door Repairs Leigh
We offer a number of repair services from emergency repairs to scheduled repairs. Emergency repairs are required if damage hinders the security of the door. Our scheduled repairs work best for general maintenance such as repaints if there are scuffs or marks on the door.
Why Work With UK Doors and Shutters?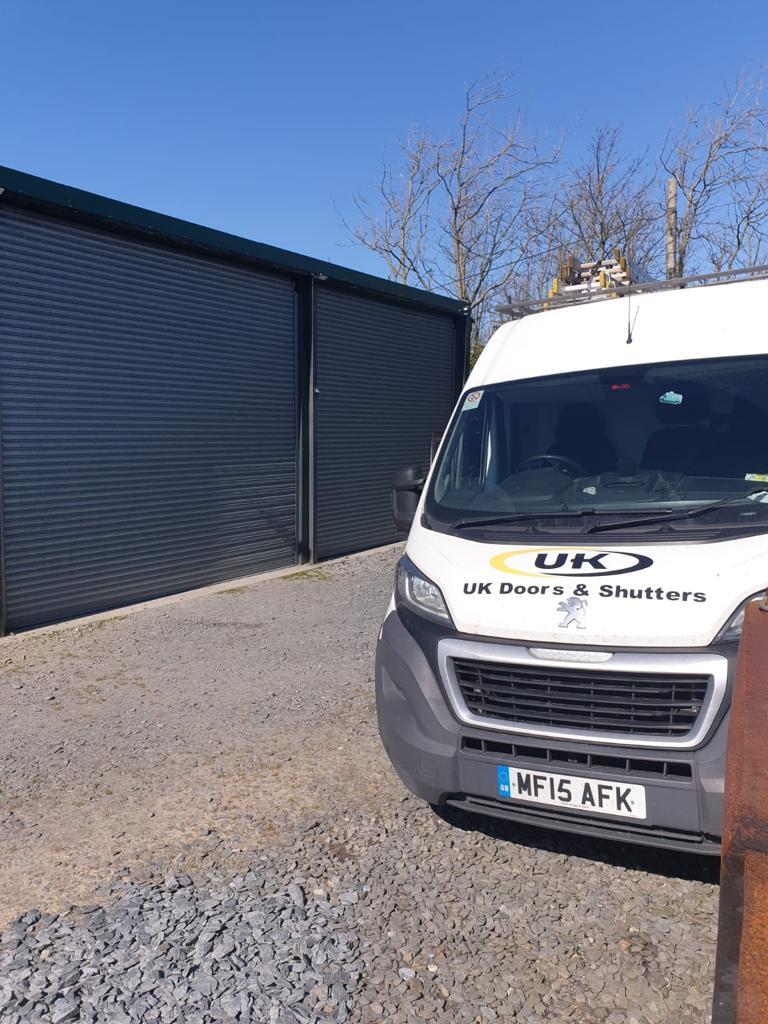 If you're looking for a high quality garage door, look no further than UK Door and Shutters. We provide high quality doors and installation in a variety of models and automation levels that are all competitively priced. Some key areas of our service are as follows:
Expert door fitters and engineering technicians to install your garage door.

Offer excellent value for money.

Offer FREE home surveys.

Have excellent reviews.
Contact us today – book your home survey!
If you're interested in any of our products or services, you can get in touch with us either via the contact form or call us directly on 01204 402585. Contact us also to book in your free home survey where we will make a full assessment of the garage, it's also an opportunity for you to outline your requirements. During our home surveys and whilst installing the door, our team will be considerate and friendly towards you and your neighbours to cause minimal disruption.