Here at UK Doors & Shutters, we supply and install outstanding roller garage doors in Chorley and the surrounding areas within the North West. Whether you're looking for automatic, electric or remote control garage doors, we've got you covered.
We supply and repair all leading garage door brands including Hormann and Garador. If you're looking for a FREE no-obligation quotation from the team at UK Doors & Shutters, simply call 01204 402585 or send us an enquiry using our simple contact form.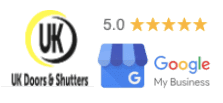 For decades, UK Doors & Shutters have been providing exceptional domestic and commercial roller garage door installations in Chorley and the surrounding areas. We offer A 24/7 emergency call-out service and we're known for being incredibly responsive. As a local family-run business, we understand the importance of 100% customer satisfaction and improving the value of your property.
Why Roller Garage Doors Chorley?
There are a number of reasons why roller garage doors are becoming an increasingly popular choice across the country. Here are just a few of the reasons why these types of garage doors are a fantastic option:
Creates More Space - Thanks to roller garage doors opening vertically, this allow you to create a lot more space on your driveway. This means you will no longer have to worry about parking your vehicles a few metres away from your garage door.


Creates Minimal Noise - Roller garage doors are also thermally insulated meaning that they're great for protecting belongings in your garage from damage. This is especially beneficial in the winter months where drastic temperatures can start to come in to play.


Very Easy To Operate - The vast majority of doors we install are electric and automated. This makes it easily accessible for anyone who's accessing the garage on a regular basis. Our automated roller doors can be operating by simply pushing a button to open and close.
Choosing The Right Door For You
Here at UK Doors & Shutters, we understand that every customer has different tastes, preferences and requirements when it comes to choosing the right roller garage door for them. That's why we're delighted to offer a range of different colours, designs and attractive finishes to choose from.
Examples Of Our Work: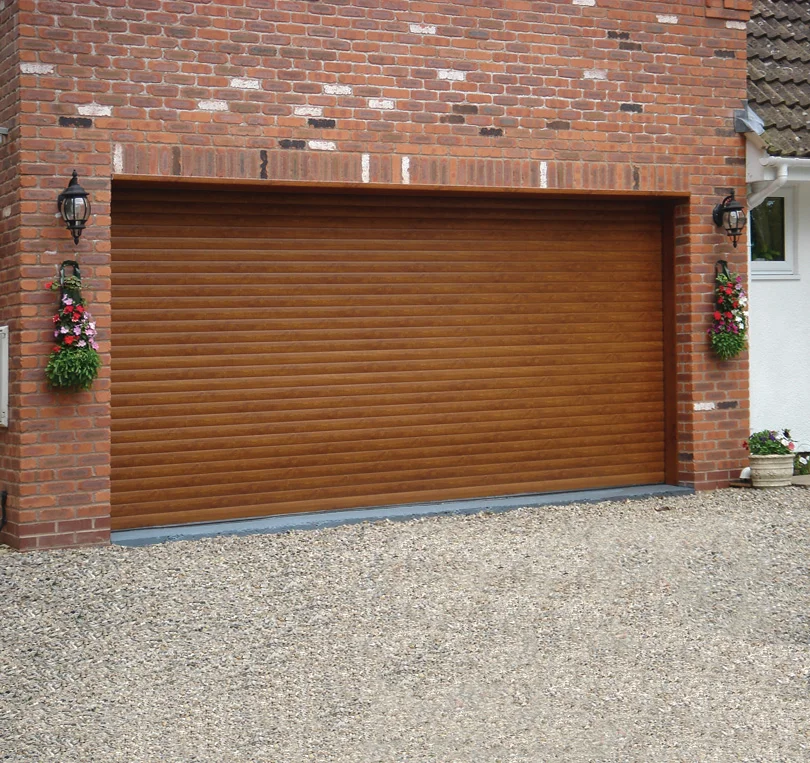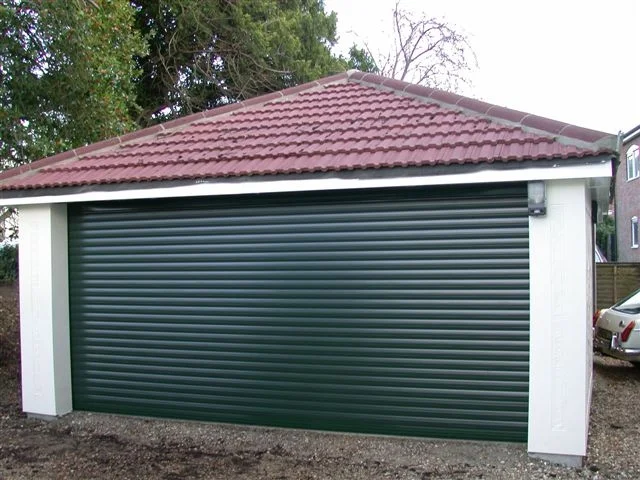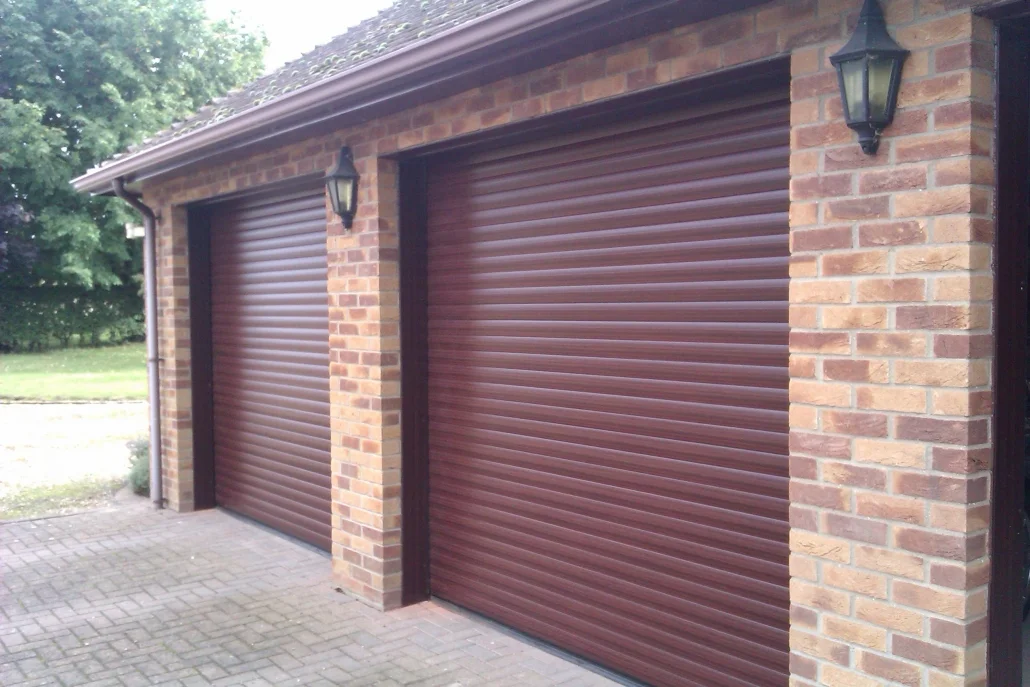 Whatever your style of property, we're confident we can find you the perfect door. Our team are always on hand 24/7 to assist you and give you professional guidance, when needed.
All doors are fitted with a safety edge, beam and anti-drop breaking mechanism. Safety always comes first when installing a door and these features are designed to protect you from accidentally tripping or injuring yourself.
Why Choose Us?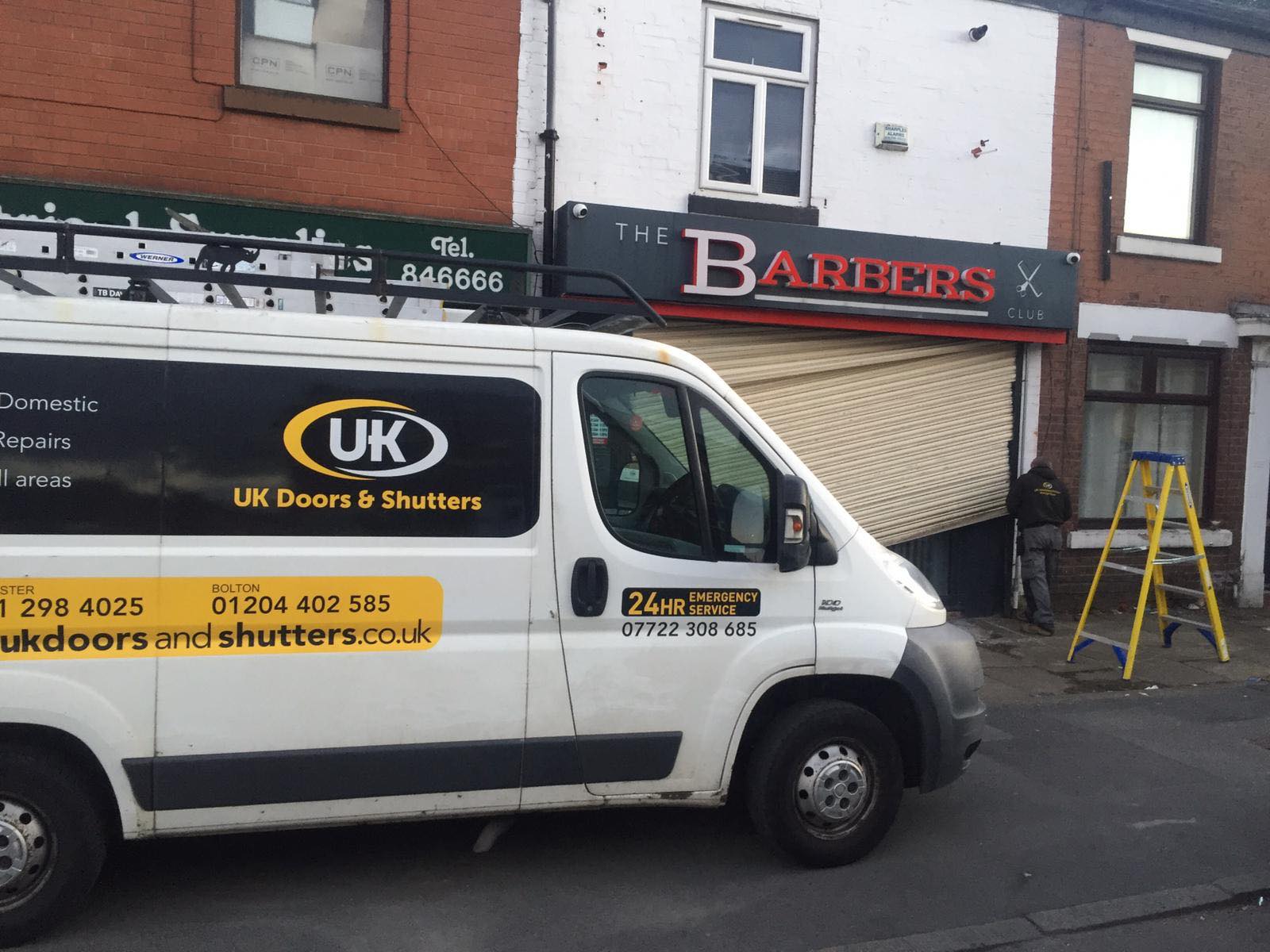 If you're looking for a high quality roller garage door for your domestic property in Chorley or the surrounding areas, you need to give us a call. Our customer reviews speak for themselves. However, here are a few more pointers below, just incase you're on the fence: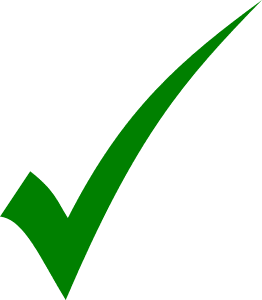 Local & Reliable Team
Variety of Roller Door Solutions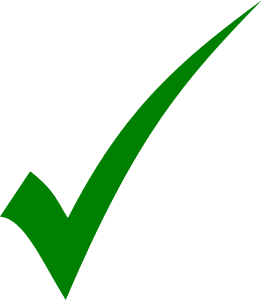 Emergency Call-Outs 24/7
Manual OR Remote - YOUR Choice!
Whether you're looking for a manual or remote roller garage door installation, we've got you covered. Especially throughout the last few years, we've found that homeowners are beginning to warm to the remote and automated garage doors a lot more. This is due to the ease of us and convenience that they offer.
Made to Measure
Our expert and reliable team will visit your property for an initial FREE site survey. Here, we'll measure up to ensure the fitting is perfect. We'll also bring our brochure with us so you can check out the range of different styles and designs we offer.
Contact Us Today
Call us today on 01204 402585 to get your FREE no-obligation quote or book your site survey with us. Our professional and experienced team of fitters are dedicated to installing the best possible roller garage door that you're 100% satisfied with. We also offer roller garage door repairs. Alternatively, request a FREE quotation.