UK Doors and Shutters Ltd are leading suppliers of roller garage doors in Chorley and the surrounding areas. We offer a comprehensive range of automatic, remote controlled and manual garage roller doors. Constructed from panels, our sectional garage doors open vertically allowing you to make full use of your driveway and garage opening space. The doors we offer are made from durable materials such as aluminium or steel, they are also available in a variety of colours meaning choosing you can have a practical, long lasting aesthetically pleasing garage door.
We strive to offer the best service to our customers. That's why we offer a free home survey as well as a no obligation quote. Our home surveys are an opportunity for us to assess your garage area, take measurements as well as take note of your requirements. Our knowledgeable advisors will also be able to recommend what will work best for your garage.
To enquire about any of our garage doors, services or to book your home survey, get in touch with us today on 01204 402585 or use the contact from where one of our friendly customer advisors will be happy to help.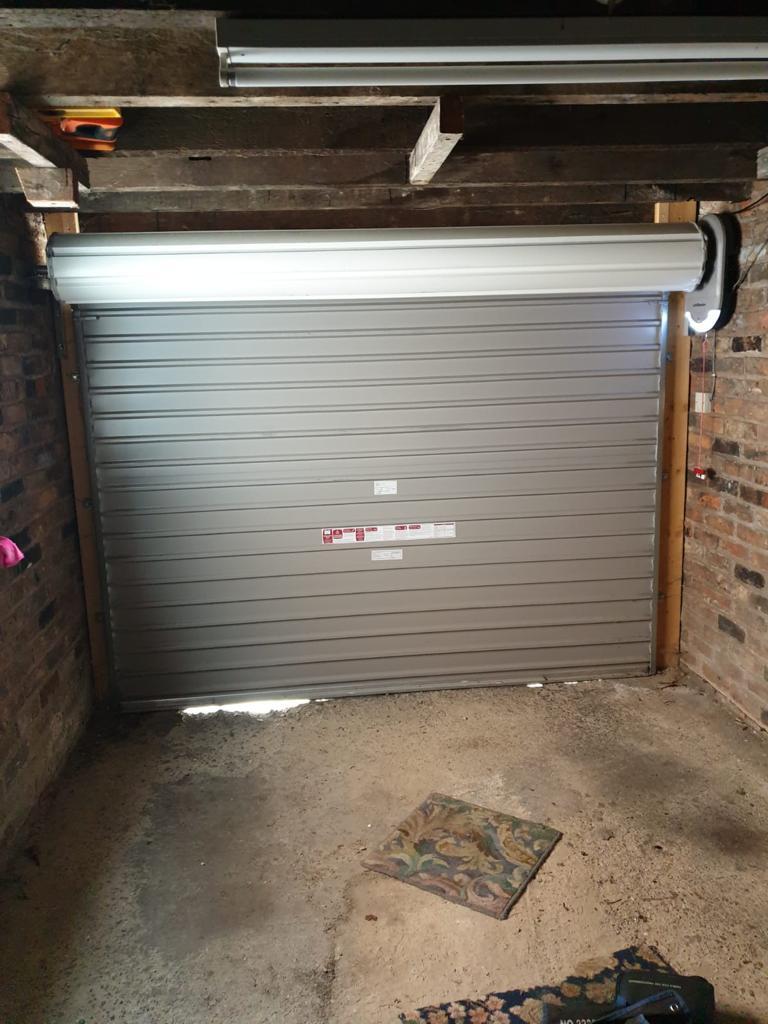 Roller Doors Chorley – Using the best brands
Paired with our excellent customer service, is also an excellent product. We use only top rated garage doors manufacturers and garage doors with longevity and durability in mind. With a number of customisable features such as automation, colour and material, we will have a garage door solution for you. The doors are also filled with foam, not only does this provide insulation but also blocks sound meaning the garage can be made into a fully functioning room.
Benefits of Roller Doors Chorley
Space is often highly sought after on driveways for storing multiple vehicles. To best utilise this space, roller garage doors open vertically and therefore use as little space as possible.
Given a garage door is exposed to the elements, it's essential the door is built from materials that are durable and resistant to different weather conditions. Using a panelling structure contributes significantly to the doors durability, the prep, finishes and paint used contribute to the long lasting aesthetics of the door.
Our engineers and installers are continuously keeping abreast with the latest security and instillation methods when it comes to garage doors. A high quality door paired with a skilled instillation results in a sturdy, ridged and secure door.
We offer excellent value for money for our garage door products and services. Bearing in mind investing in a higher quality garage door that will last longer as well as ensuring your home is as secure as it can possibly be, we believe our prices are great value.
Roller Door Repairs Chorley
We are on hand to provide emergency repairs if the door is damaged and therefore decreases the security of the doors. We also provide a scheduled maintenance service for any maintenance of the door such as repainting.
Why Work With UK Doors and Shutters?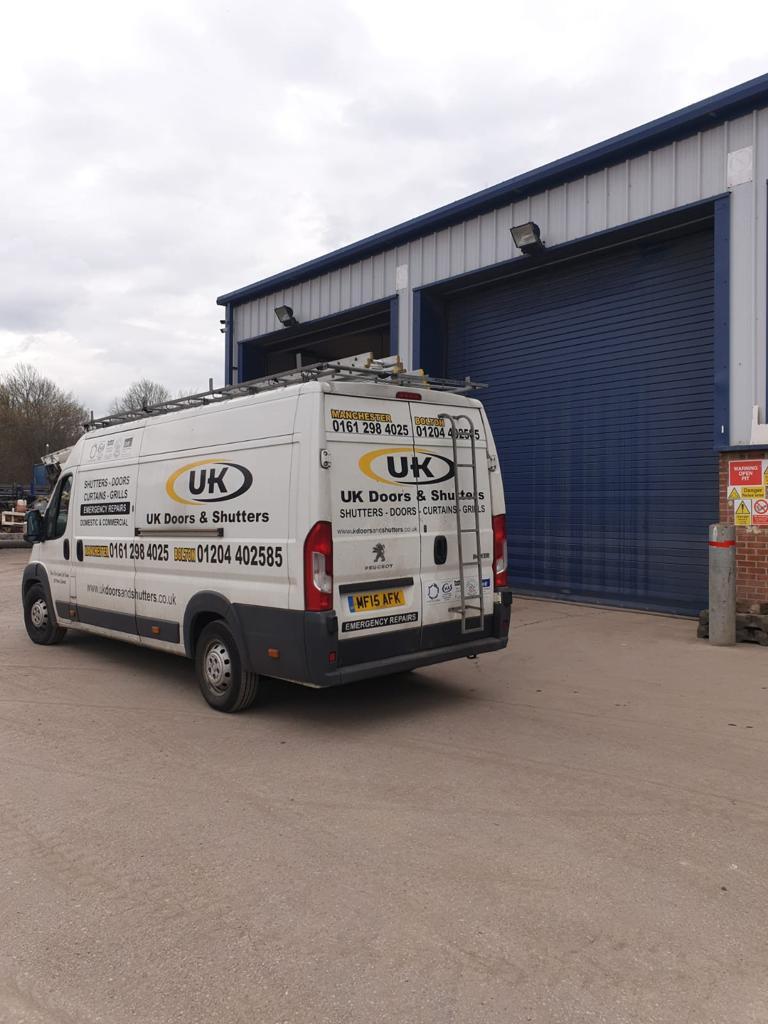 UK Doors and Shutters have a team of fully trained and qualified professionals who will complete the garage door installation to the highest standard, in a timely manner and be considerate towards you and your neighbours to ensure minimal disruption. With a variety of models and automation types, we are bound to have your ideal garage door. UK Doors and Shutters in Chorley offers:
Expert door fitters and engineering technicians to install your garage door.

Offer excellent value for money.

Offer FREE home surveys.

Have excellent reviews.
Contact us today – book your home survey!
To find out any further information about any of our garage door services, please use the contact form or call us directly on 01204 402585 where our advisors are on hand to help. Contact us also to book in your free home survey which is an excellent opportunity for you to outline your requirements and receive a free quote for the proposed work. We are a leading garage door installer in Chorley so look no further than UK Doors and Shutters.