Looking for roller shutter repairs in Manchester?
Needing an emergency roller shutter door repair in Manchester is no joke. on paper, it sounds not so serious but in real life it can be disastrous for a business. UK Doors and Shutters understand that a malfunctioning roller shutter door in Manchester can cause no end of problems, sometimes its just a case of a quick fix other times a security shutter or roller door problem can mean the premises have to be closed due to the roller/shutter door not being safe.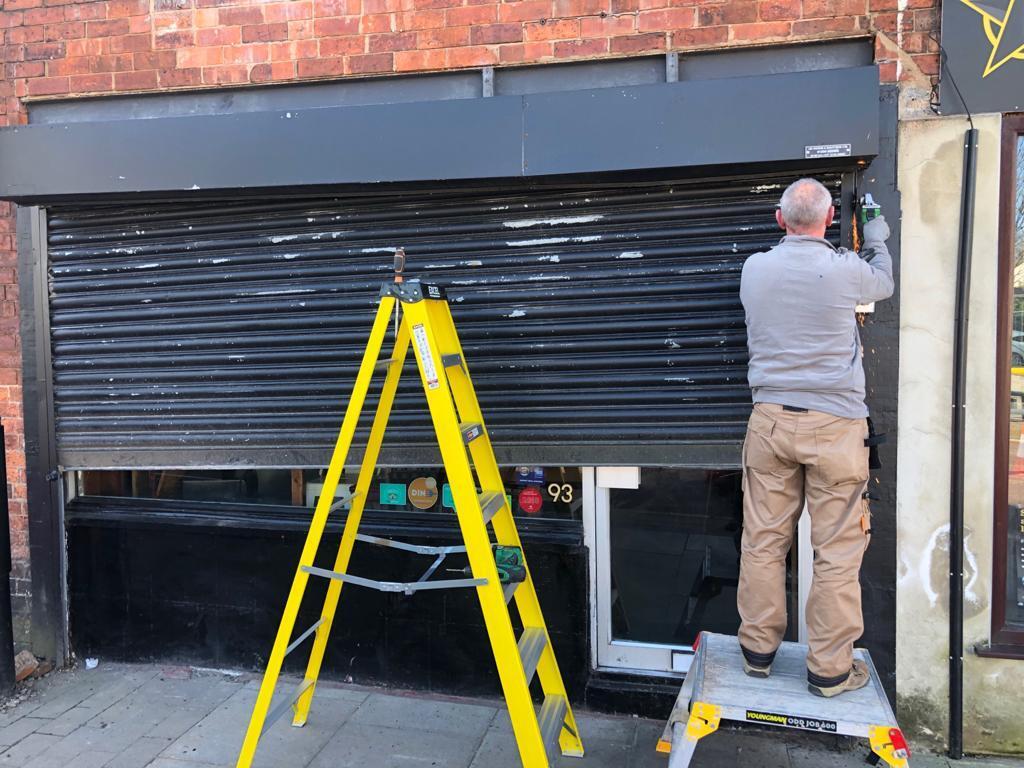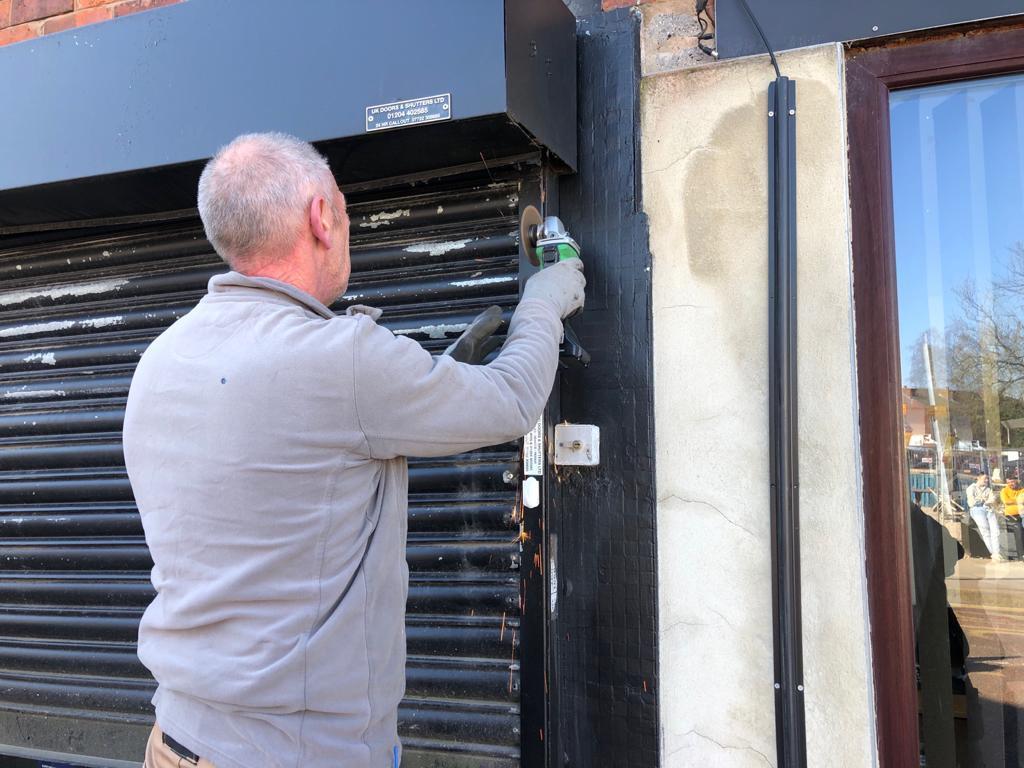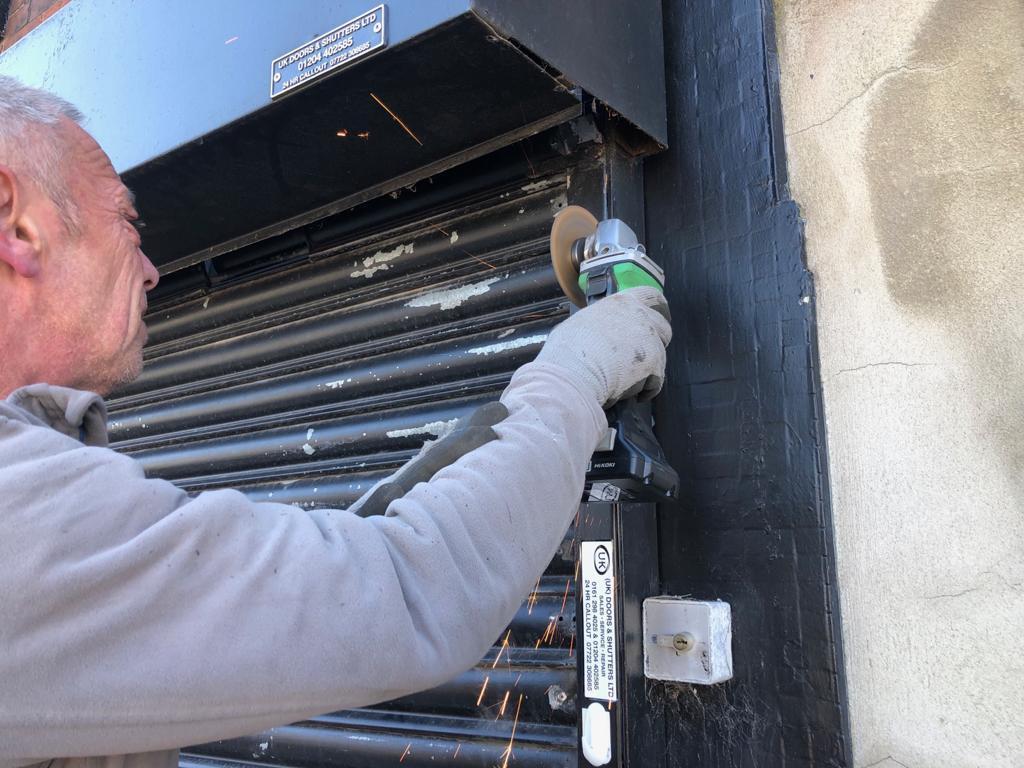 If you can't trade, you can't take money, or if you are unable to secure your premises your insurance may be invalid. UK Doors & Shutters offer 24/7 emergency roller shutter repairs in Manchester and the surrounding areas, day and night. Get in touch with us today by calling us directly on 01204 402585.
Types Of Repairs

Although roller shutters are built to be durable and provide great strength to prevent potential burglars, they can still break down and become faulty if not properly maintained. UK Doors & Shutters are able to restore your roller shutters to full working order in the event of a breakdown and our engineers will perform a same-day service, being on site within a matter of hours of your initial call. There are multiple different things that can go wrong with a roller shutter door. Just a few of the most common faults include;-
Shutters Won't Close
When your shutters won't close, this presents a serious threat to your security, business assets and goods. Unfortunately, this is one of the most common issues with roller shutters and is commonly a result of overuse or lack of maintenance.
Overheating
This problem is common for industrial roller shutter doors that are in use daily to speed up productivity and improve efficiency. If the shutter has been in used constantly over a period of time, it may need repairing and inspecting by our expert engineers.
Shutting Half Way
Automated roller shutters operated based off of proximity sensors but when these sensors are interfered with or become dirty, it can cause shutters to work inefficiently and cause your business further problems. Our engineers are able to make sure your sensors are aligned once more and thoroughly oil your door.
Why UK Doors & Shutters?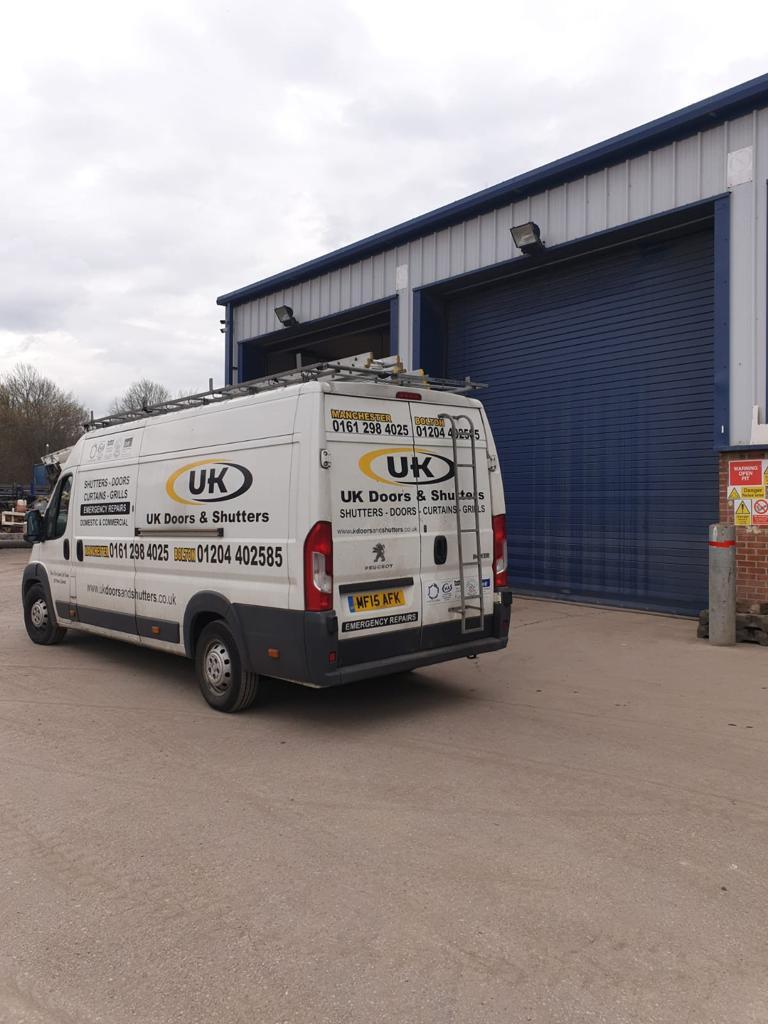 UK Doors & Shutters are your local and reliable roller shutter door company in Manchester and the surrounding areas, offering 24/7 emergency repairs for all types of faults. We understand that your businesses security and privacy should not be compromised which is why we act quickly and offer a same-day repair service. Our call-out service is available for all types of industrial, commercial and domestic automated doors and we're also happy to service roller shutters too.
Contact UK Doors & Shutters
If you require emergency roller shutter repairs in Manchester or the surrounding areas, we urge you to get in touch with our expert and experienced team today at UK Doors & Shutters. For more information, please cal us directly today on 01204 402585 or use our contact form and we'll get back to you promptly.