Emergency Roller Shutter Repairs Liverpool


If you're seeking emergency roller shutter repairs in Liverpool or the surrounding areas, look no further than UK Doors & Shutters. As tough and durable as roller shutters are, they are no immune from being damaged or becoming faulty from time to time.
Excellent service. Paul attended within an hour and replaced the faulty motor. Paul worked very hard and declined a brew or food. Will recommend. Very good service. Very friendly local chap. Thank you Paul - Adam Silito

For more information regarding emergency roller shutter repairs in Liverpool or the surrounding areas, please get in touch with us today on 01204 402585 or use our contact form.
When a roller shutter breaks down, it can spell disaster for businesses and security is compromised. Fortunately, UK Doors & Shutters are here for you and offer a 24/7 emergency roller shutter repair service in Liverpool.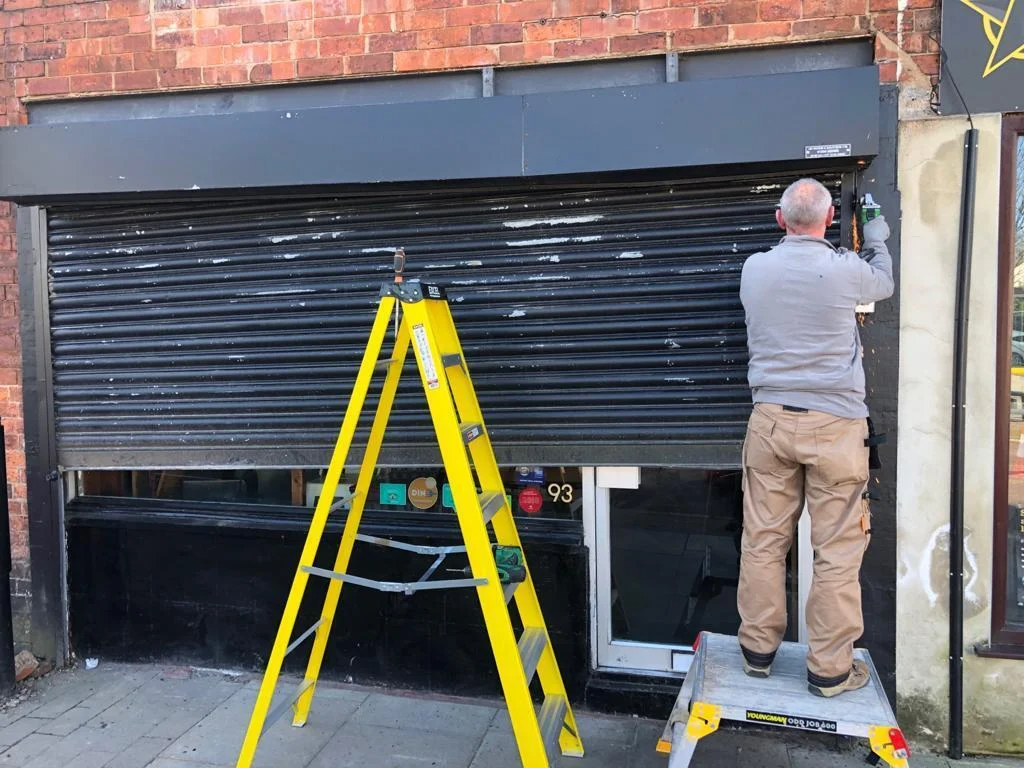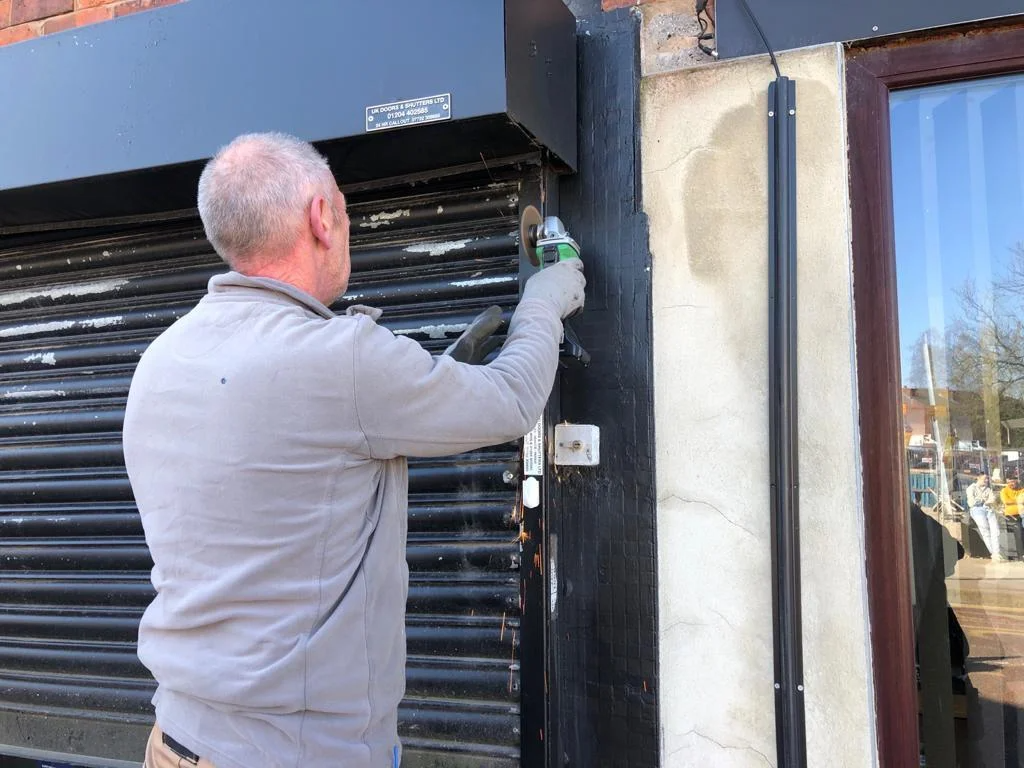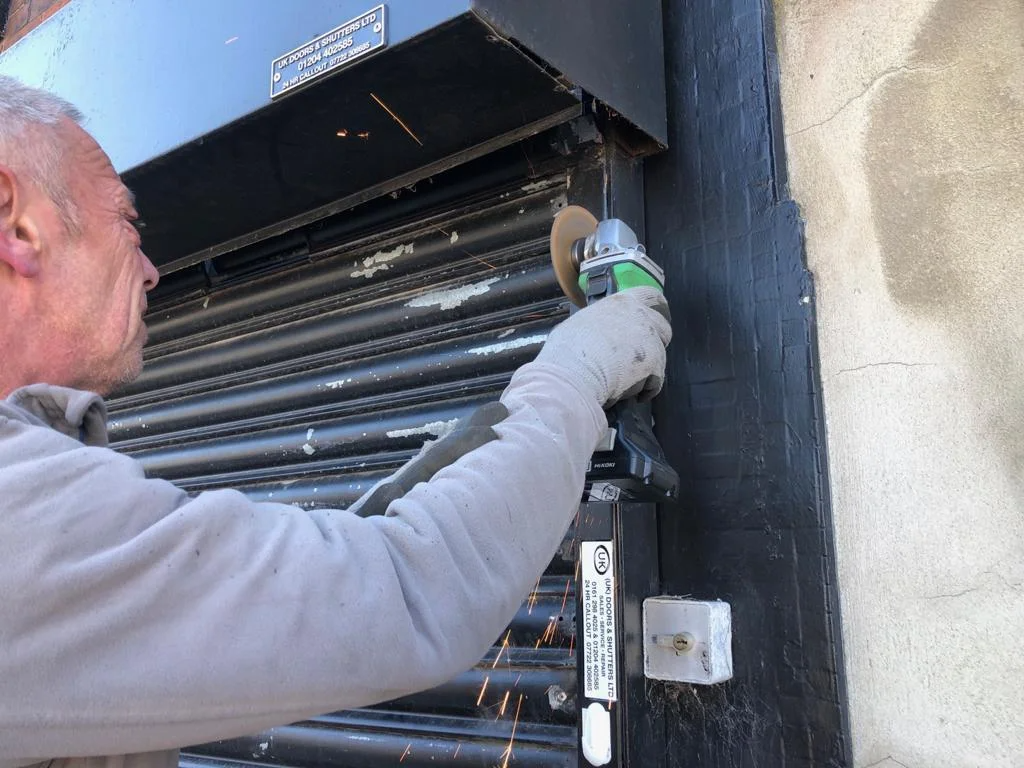 Faults, vandalisms and breakdowns can happen at any given time, day or night. We understand that your first priority is to fully secure your property and protect all business assets, machinery and stock. If you're looking to arrange an emergency call-out, call our experienced engineers today on 01204 402585.
Types Of Repairs
UK Doors & Shutters are able to offer fully comprehensive roller shutter repairs in Liverpool and the surrounding regardless of the fault or technical downfall. Over the last decades or so, we have successfully repaired hundreds of roller shutters at a range of commercial premises. The main types of faults that we offer repairs for include the following;-


Shutters Won't Close

Whether your roller shutter is only closing halfway, getting stuck or they are refusing to close altogether, there is a problem all the same. This is one of the common faults within roller shutters and we are able to deliver industry-leading repairs to get your doors working to full capacity.
Overheating

Overheating is a common issue for roller shutters that have been used for a significant period of time. Over time, roller shutters overheat as a result. It's highly advisable to give your roller shutters time to cool off and restore to their optimum temperature but if the issue persists, we urge you to get in touch our engineers.


Deteriorating Condition

Another common issue is just the general deterioration of roller shutters as a result of significant wear and tear.If you have had your roller shutter door installed for a decade or longer, it's very likely that there will dents and dings from flying objects and vehicles, especially if maintenance and servicing has been neglected.


Why UK Doors & Shutters?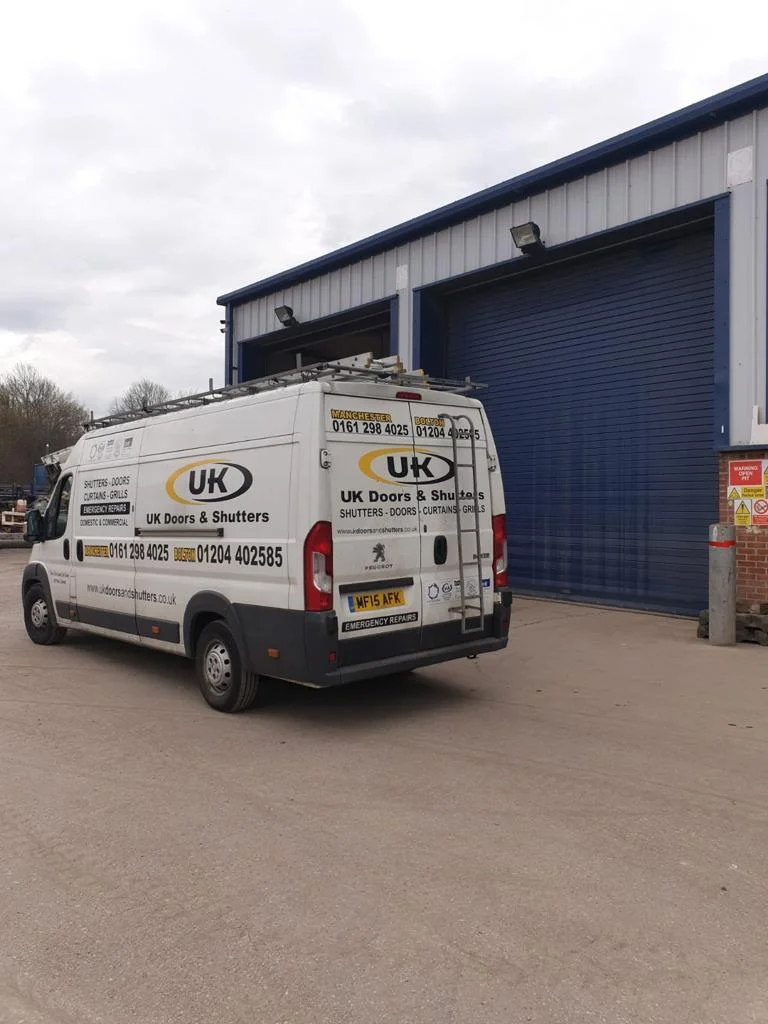 When looking for a roller shutter repair company, it's important to select a company that has abundance and wealth of experience in all types of roller shutter repairs. UK Doors & Shutters' engineers have decades worth of experience and pride themselves on offering fast-response and same-day service. We don't even compromise the security of your property and all our vans are fully equipped with the necessary spare parts and replacements.
As well as repairing roller shutters in Liverpool, our highly-experienced team of engineers are also able to provide repairs for a number of other commercial and industrial doors including;-
Roller garage doors
High speed doors
Personnel doors
Fire exit doors
Steel hinged doors
Automatic doors
Contact UK Doors & Shutters
If you require emergency roller shutter repairs in Liverpool or the surrounding areas, we urge you to get in touch with our expert and experienced team today at UK Doors & Shutters. For more information, please call us directly today on 01204 402585 or use our contact form and we'll get back to you promptly.
---
Roller Shutter Repairs Liverpool - FAQ


How quickly can you provide your repair service?
You'll be pleased to know that our highly-experienced team at UK Doors & Shutters are able to provide a prompt repair service and we do not compromise on your properties security whatsoever. We pride ourselves on arriving at your property for repair within 1-2 hours of the initial call, and we can normally meet these standards easily as we have local engineers in your area.
Can you repair both domestic and commercial shutters?
Although our speciality lies in providing roller shutter repairs at commercial and industrial-type premises, we do also provide repairs for garage roller doors at domestic properties. We always come fully equipped in our fully stocked vans with replacement parts in case they are needed.
Do you have any testimonials we can check out?
Yes, of course we do. We proactively work to collect as many 5-star reviews as possible and this reflects the level and quality of our service. Currently, we have over 20+ five-star reviews on our Google My Business listing and across various other platforms.
Do you all offer new installations/replacements?
Yes, of course. As well as providing cost-effective repairs, in some cases replacements or new installations may be the best port of call. Safety and security is at the forefront of everything we do and we always have your best interests at heart.