Looking for emergency roller shutter repairs in Wigan?
Roller shutters and doors are susceptible to wear and tear, just like any other mechanical component. If a set of roller shutters aren't maintained properly, you are more likely to experience a failure or fault which requires the attention of a roller shutter repair specialist to replace worn-out parts as required.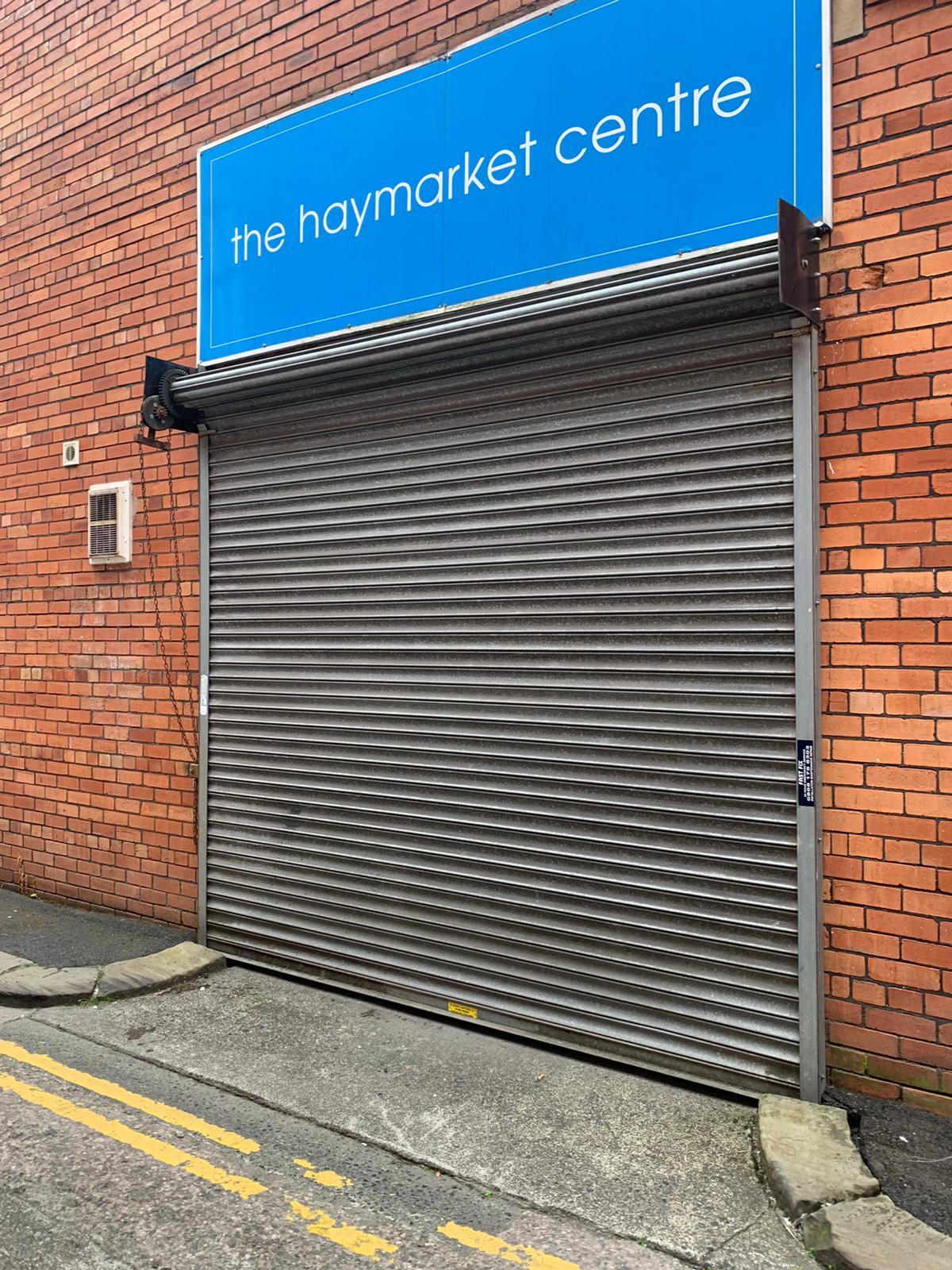 Uk Doors and Shutters install, service, and repair roller shutters and doors. We offer a 24 hour 365-day emergency roller shutter repair service in Wigan, returning your roller shutters and doors to full working order in the event of a breakdown or malfunction. Our highly trained and fully qualified engineers will be on-site the same day and aim to repair or secure the roller shutter doors on the first visit. Our fast repair call out service is 24/7 call us on 01204 402585.
Whether your roller shutter door has previously been installed by our team or another company, it doesn't matter to us. We offer a fully reliable repair service and can get to your property within 1-2 hours of your initial call as we have local engineers. Furthermore, we also offer repairs and replacements for the following doors;-
Industrial Doors.
Steel Doors.
Sectional Doors.
Rapid Roll Doors.
Automatic Doors.
And Many More!
Roller shutters are your first port of call for protecting your business goods and assets so compromising your security is out of the question. Ensure that you are doing all you can to protect your livelihood and secure your property for peace of mind.
Roller Shutter Repairs Wigan
We've established that roller shutters play an integral part in the security of your business but if they become damage or faulty, it leaves your business open to criminal activity. There are dozens of faults that can happen with roller shutters but some of the most common faults we are called out for include the below;-
Sticking Shutters - Have you noticed that your shutters are starting to stick? Maybe you have noticed they are jamming? If so, we urge you to get in touch with us today as from experience, the problem is only likely to worsen.
Shutter Condition - Many times we are called out for repairs, it is simply because of the overall condition of the roller shutter door in question. For commercial types properties, it's likely that the deteriorating condition is a result of dings and dents over the years. Whether it's minor dents or larger cracks and dents, we are here to help.
Overheating - If your roller shutter has been in constant use for commercial activity over the last few years or so, it is likely that it will experience overheating sooner or later. If you suspect that this may be the issue, they may need some time to cool off.
Due An Upgrade?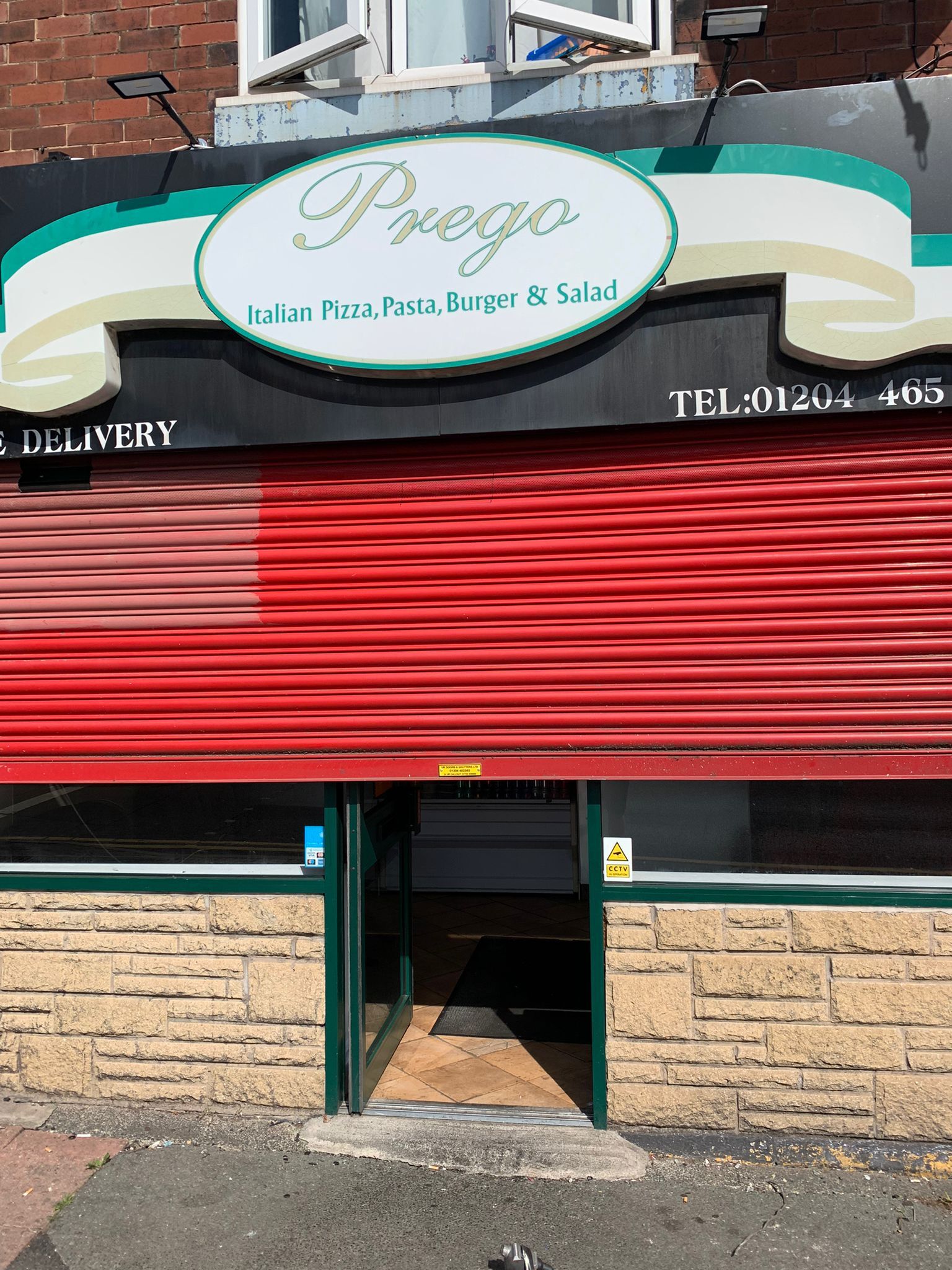 Do you require an upgrade for your roller shutter? Here at UK Doors & Shutters, we provide industry-leading upgrades and like for like replacements for all types of businesses. An upgrade may be required if you have an older type door that doesn't perhaps give you the security you require. Get in touch with our professional team today and discuss your requirements.
Why Choose Us?
UK Doors & Shutters have been providing 24/7 emergency roller shutter repairs in Wigan and throughout the North West for decades now and continue to offer an unrivaled service. When you notice a major fault with your roller shutter, you can't afford to wait. Fortunately, we offer a very responsive service and our engineers are able to get out to you within 1-2 hours of your initial call.
Our engineers are trained to provide the best possible repair service and offer fantastic levels of customer service. We carry around spare parts in our vehicles so avoid delays if more extensive repairs are required. As your 5-star rated roller shutter door company in Wigan, you can count on us to to deliver an industry-leading service.
Contact Us Today
If you require emergency roller shutter repairs in Wigan today, please don't hesitate and give us a call directly on 01204 402585. Alternatively, if you prefer to email, use our contact form and we'll get back to you as soon as possible.