Looking for roller shutter repairs in Oldham?
Uk Doors and Shutters never closes, we are open 24 hours a day, 7 days a week to ensure that your doors stay open through the day, and stay closed at night. We offer both a comprehensive in and out-of-hours Reactive Call Out Service. Our specialized emergency roller shutter repairs in Oldham and are always ready for any access needs you may require, any time of the day. For more information, call us today on 01204 402585.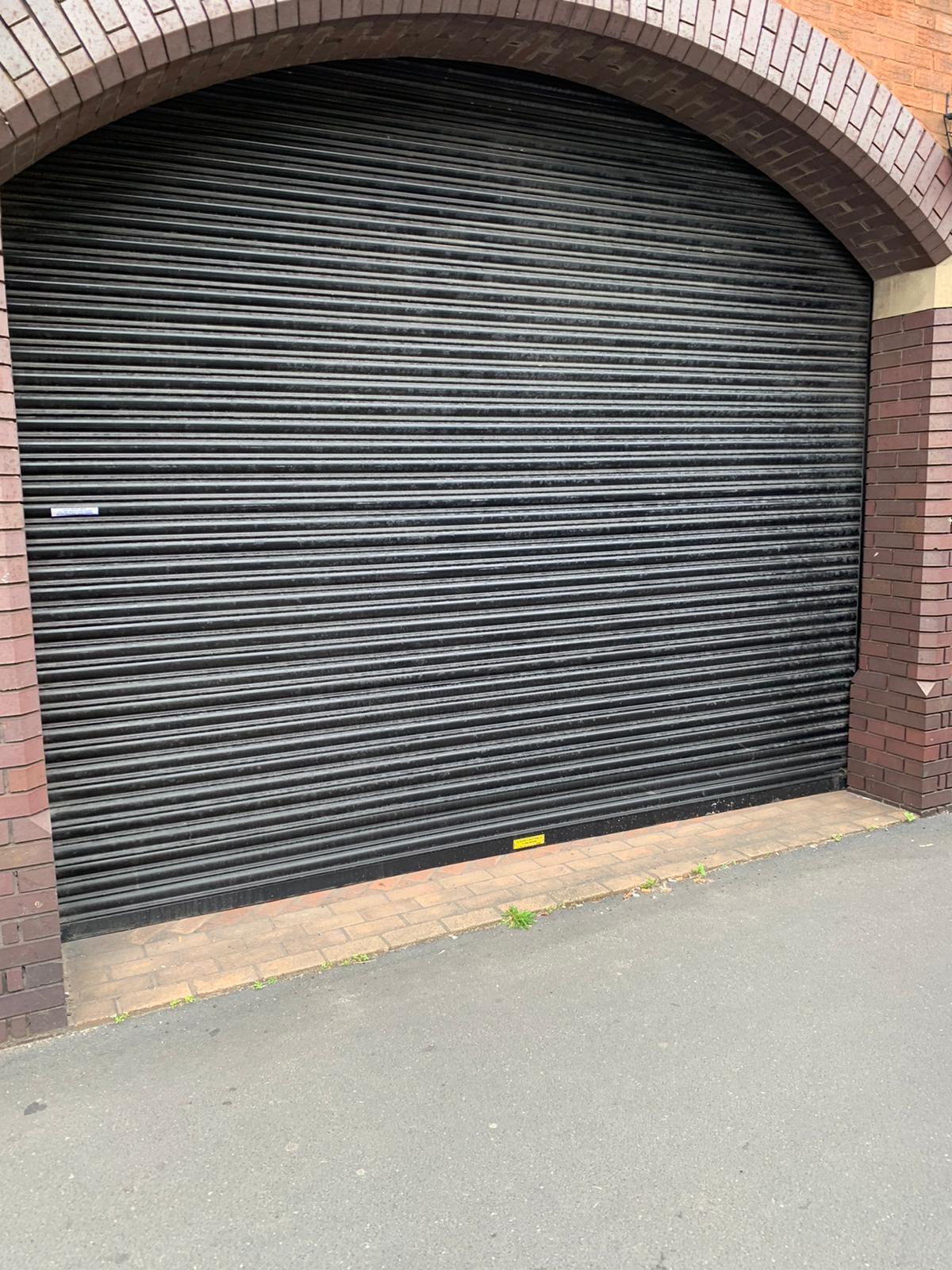 UK Doors and Shutters have a proud substantial amount of contractors that we work with on a daily basis, making sure that their businesses' accessibility runs as smoothly as possible is our number one priority. We cover all of Oldham on both in and out-of-hours calls to ensure that our availability of service is at a high standard.
Here at UK Doors & Shutters, we also provide first-class emergency roller shutter repairs for a wide range of other business doors including industrial doors, steel doors and sectional doors. Other doors we are able to repair include the following;-
Rapid Roll Doors.
Automatic Doors.
And Many More!
When it comes to roller shutter repairs in Oldham, you shouldn't have to wait to secure your business and gain peace of mind. That's why UK Doors & Shutters offer an extremely responsive service and can fully secure your property within 1-2 hours of your initial call.
Roller Shutter Repairs Oldham
UK Doors & Shutter are able to provide both minor and major roller shutter repairs on a same-day service. Whilst there are up to a dozen different types of faults that can occur with roller shutters, below are some of the most common that we get called out for;-
Proximity Sensors - If your door is only opening half way, it's highly likely that it's something to do with proximity sensors. It's likely that the sensors have been damaged or dirt may be trapped which is interfering with the functionality of your door. Our team are able to remove dirt, repair damage and get your sensors working to full effect once more.
Wear & Tear - Roller shutters that are used at industrial and commercial businesses undertake significant wear and tear over the years. Obvious signs of wear and tear will include dents and dings. As well as impacting the aesthetics of your business, it also decreases security measures.
Overheating - When the roller shutter door is used frequently, it is likely that overheating will be a result of this sooner or later. When overheating occurs, it's likely that the motor and sensors will also stop as a result.
Why UK Doors & Shutters?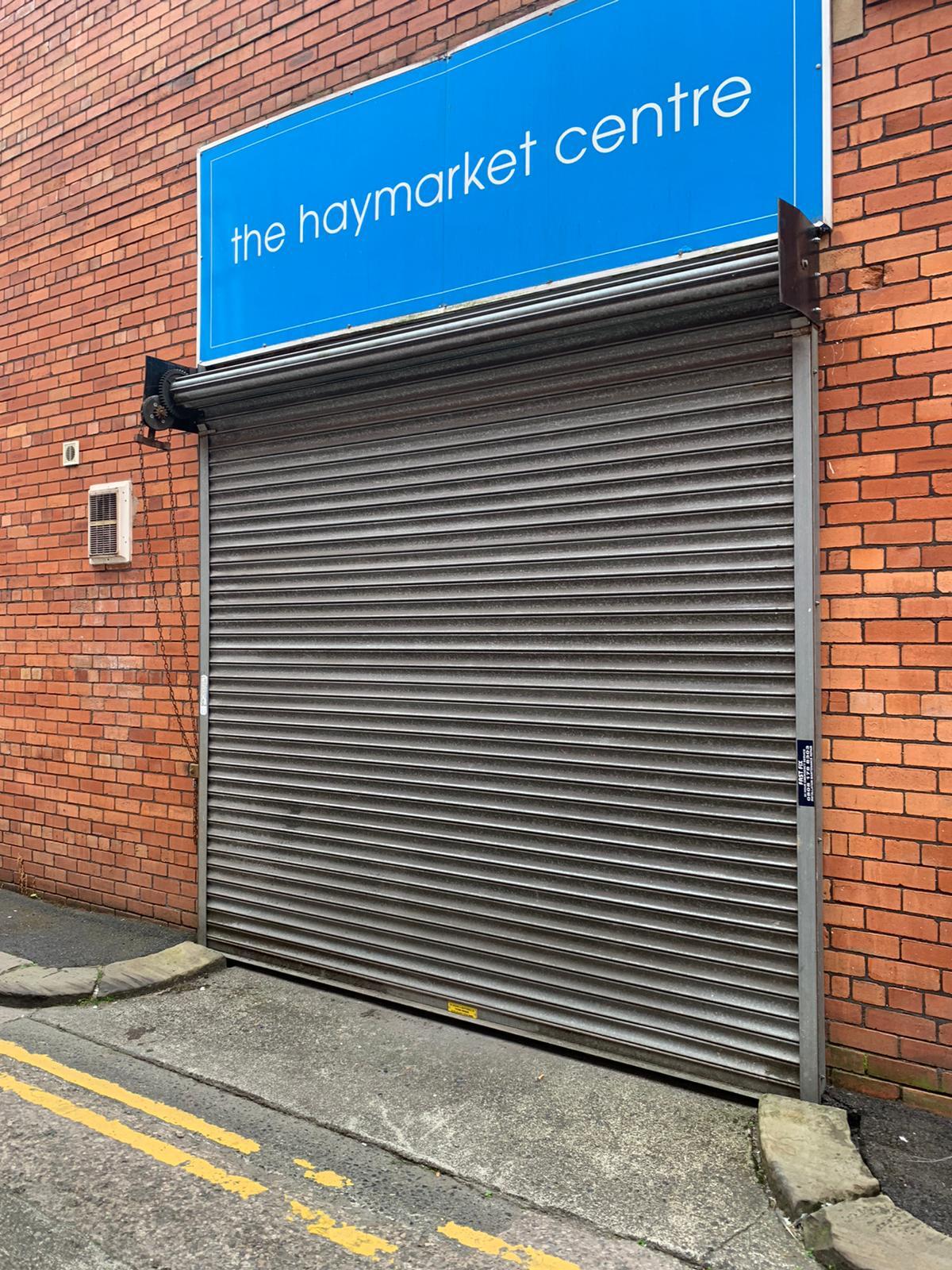 UK Doors & Shutters understand that every business - industrial or commercial - has different requirements when it comes to roller shutters which is why we offer a wide variety of doors to select from if you're looking for a replacement, upgrades, or emergency repairs, we are here to help. We are truly the ''go-to'' company in your area for fast-response and quality roller shutter repairs in Oldham.
In your time of need, we are guaranteed to be there for you to give you complete peace of mind. Our team of local engineers and repairers are here 24/7, 365 days of the year, day and night. Much of our business these days comes from repeat business as a result of our outstanding service. Many customers also gladly recommend us to family and friends!
Roller Shutter Upgrades
As well as providing comprehensive repairs, we also provide roller shutter upgrades in Oldham and throughout the North West. Whether you have an outdated door that no longer serves its purpose or you require a like-for-like replacement, we will be here to help you 24/7.
Contact UK Doors & Shutters
Looking for emergency roller shutters in Oldham or surrounding areas? If so, we recommend you getting in touch with us today by calling us directly on 01204 402585 or use our contact form. We aim to respond to all email inquiries within 24 hours or less and will give you a call back.
We are proud to be the number one roller shutter door company in Oldham and also provide installation and servicing for residential and commercial customers.