Looking for roller shutter repairs in Blackpool?
All doors and shutters suffer from a fair bit of wear and tear due to general use. This is why we always recommend that our customers and clients keep an eye on their doors and any damage they might sustain over time. It's always a good idea to give your doors some regular maintenance to prevent bigger problems down the line. Also, if you've been maintaining and servicing your doors to a good standard, when problems do occur we'll be able to quickly and easily handle these and get you up and running before long.
However, should your door suffer a lot of damage that needs addressing as an emergency roller shutter repair in Blackpool , we're always on hand to help get your business moving again as quickly as possible. We're available 24/7, 365 days a year so we you can rest assured that we'll never leave you in the lurch. We understand how important your business and security are – you can't afford to leave major door or shutter damage unrepaired. Our team of professionally trained engineers are experts in their roles. When they come out to your business to repair your door, you'll realise that they're certainly not just handymen types with a set of quite general skills – our engineers are all dedicated industrial door and roller shutter experts with the knowledge and skills to quickly find and apply
solution to repair your problem.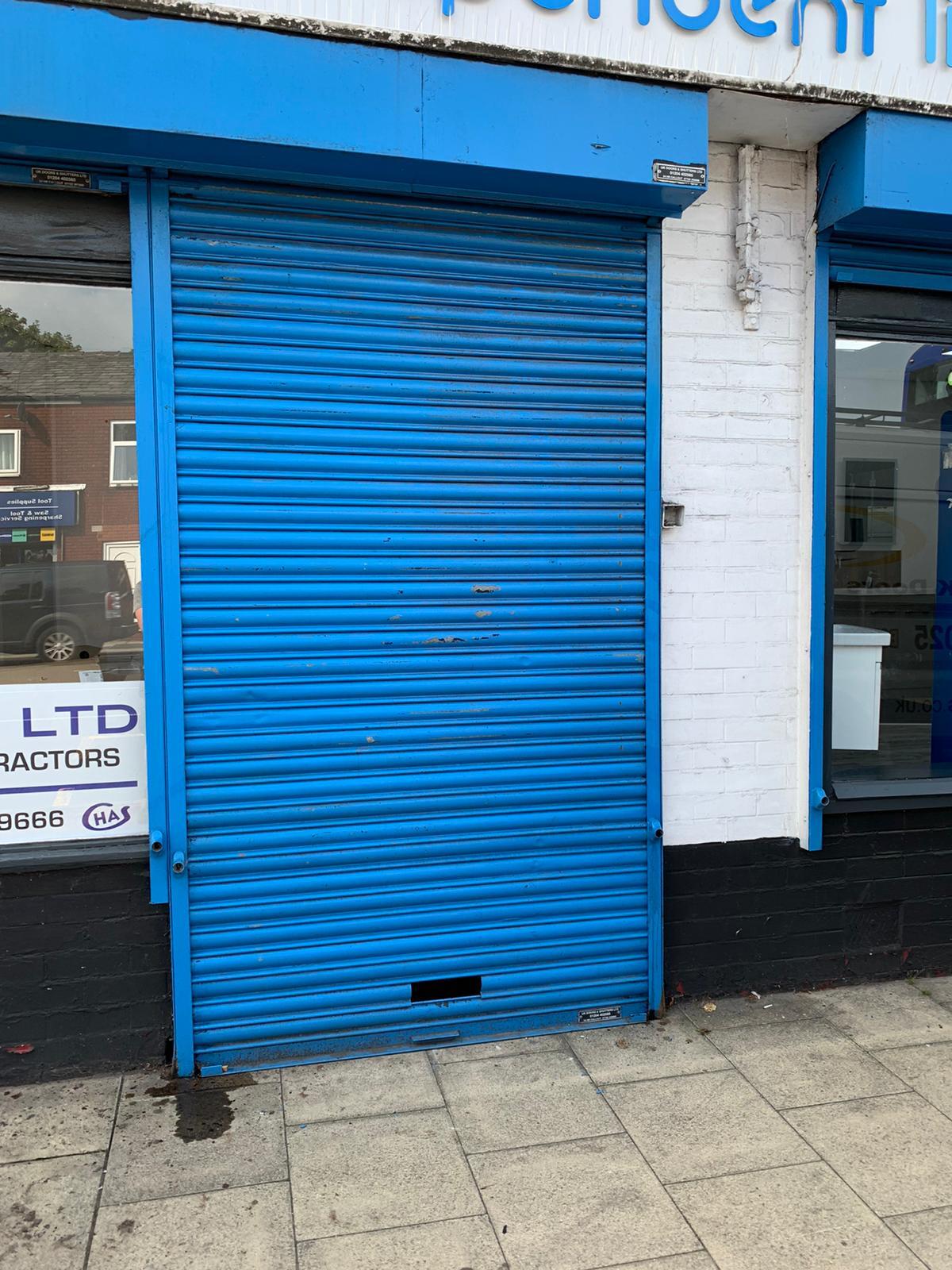 If you're looking for roller shutter repairs in Blackpool today, please don't hesitate and get in touch with our team by calling us directly on 01204. 402585.
As well offering 24/7 emergency roller shutter repairs, we are also able to provide emergency repairs for the following types of commercial doors;-
Industrial Doors.
Steel Doors.
Sectional Doors.
Rapid Roll Doors.
Automatic Doors.
And Many More!
Roller Shutter Repairs Blackpool
If you need rapid-response repairs, look no further than UK Doors & Shutters as we offer same-day repair services that can resolve your issue within 1-2 hours of your initial call. All our vans are stocked with a wide range of locks, motors and laths in case your door require direct replacements.
There are a wide range of things that can go wrong with roller shutters but some of the most common faults that are called out to repair include;-
Dents & Dings - If you operate a commercial or industrial type business, it's very likely that your door will experience dents or dings at some point in its lifespan. When this happens, give us a call at UK Doors & Shutters so we can offer a prompt repair service and stop the dints from becoming a bigger problem, therefore costing you more money.
Bumpy Movement - Another issue may be that your roller shutter is working but you are experiencing slow and bumpy movement. Our locally based engineers are able to come to your property and inspect the tracks and rails for any interference. Leaving this job to the professionals is always the best thing to do.
Overheating Issues - If there are clear issues with your electric roller shutters and the you had made sure that the power is turned on at the source, this is a clear sign that your doors are experiencing overheating issues that need to be seen too as soon as possible.
Why UK Doors & Shutters?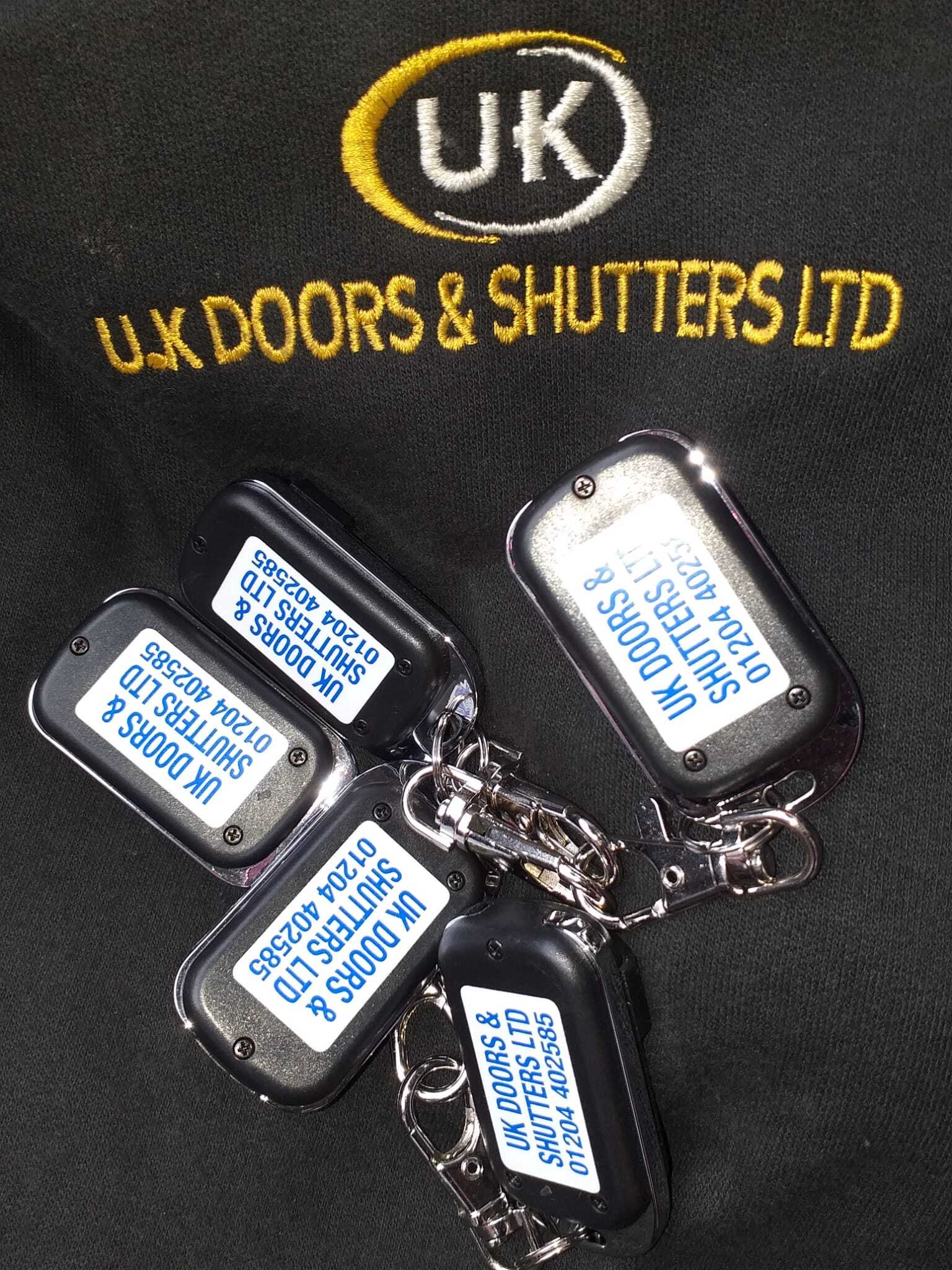 Looking for a local and reliable roller shutter door repair company in Blackpool or surrounding areas? If so, we urge you to get in touch with our team today at UK Doors & Shutters. With decades of experience and a wealth of knowledge behind us, you can trust us to provide a fast-response service. When it comes to the security of your business it shouldn't be compromised which is why we have made our services responsive, affordable and competitively priced.
Need An Upgrade?
As well as roller shutter repairs in Blackpool, we also offer roller shutter upgrades for businesses within the area. Upgrades are available if your current roller shutter is outdated and you're looking to improve your properties security.
Contact UK Doors & Shutters
Do you require emergency roller shutter repairs in Blackpool or surrounding areas? If so, get in touch with us today by calling 01204 402585.