UK Doors & Shutters offer the fastest and most professional roller shutter repairs in Stretford, so you'll be delighted to know that we are here to offer roller shutter repairs to businesses in Stretford. We are also on hand to offer advice or to carry out regular checks on how your roller shutters are performing, so that you can make absolutely sure you don't suffer the nuisance of a faulty mechanism. But no matter what the fault – you can always rely on our experienced engineers to provide a solution and rectify the issue.
If you require emergency roller shutter repairs in Stretford, please call us directly on 01204 402585 or use our contact form to arrange your call-out.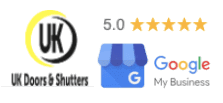 Excellent service. Paul attended within an hour and replaced the faulty motor. Paul worked very hard and declined a brew or food. Will recommend. Previous installer let me down. Very good service. - Adam Silito
Our roller shutter repairs in Stretford are available at affordable prices and always carried out quickly, in MOST cases within the hour, so that we can help to reduce the inconvenience to your business or commercial premises. We use the best techniques to make sure that issues are resolved as quickly as possible, so that any roller shutter repairs in Stretford doesn't take up too much of your time.
Our local engineers are here to help you all types of commercial and industrial businesses to repair roller shutters in little to no time. Just a few of the different types of businesses we are equipped to help include cinemas, betting shops, warehouses, factories, and many more.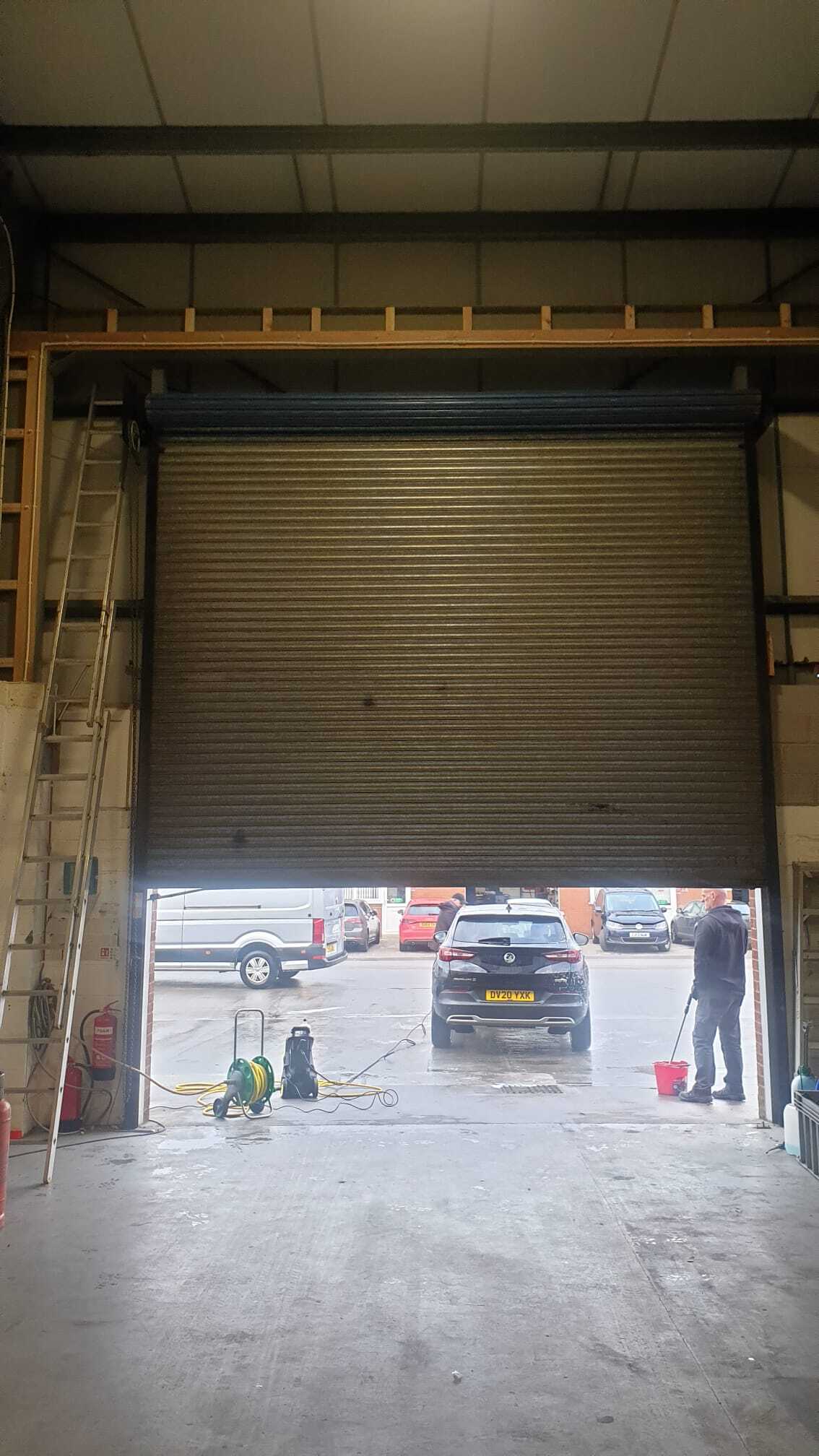 As well as offering comprehensive repairs for roller shutters in Stretford and throughout the North West, we are also able to offer emergency repairs for the following types of doors;-
Industrial Doors.
Steel Doors.
Sectional Doors.
Rapid Roll Doors.
Automatic Doors.
And Many More!
Roller Shutter Repairs Stretford
Looking for a local and reliable roller shutter repair company in Stretford and the surrounding areas? If so, look no further than UK Doors & Shutters. Our team are able to repair all type of roller shutters including folding, sliding, and fir resistant roller shutters. Regardless of the extent of work that needs carrying out, there is no job too small or big for our team to handle. Some of the most common types of fault that we repair include;-
Proximity Sensors - If your roller shutter door is only opening half way, it's highly likely that there is a direct issue with your proximity sensors. It's likely that dirt or debris has been trapped within the sensors that is having an adverse affect on the automation.


Wear and tear - Have you noticed the deterioration of your roller shutter door? If so, it's advisable to consider servicing or repair services to avoid a costlier replacement further down the line. Wear and tear is common within harsh environments.


Dents & Dings - If your door is used for industrial purposes, it is likely to have been damaged once or twice by dents and dings. This is extremely normal but if you are starting to notice your door deteriorating as a direct result of dents and dings, a repair may be needed.
24/7 Repair Service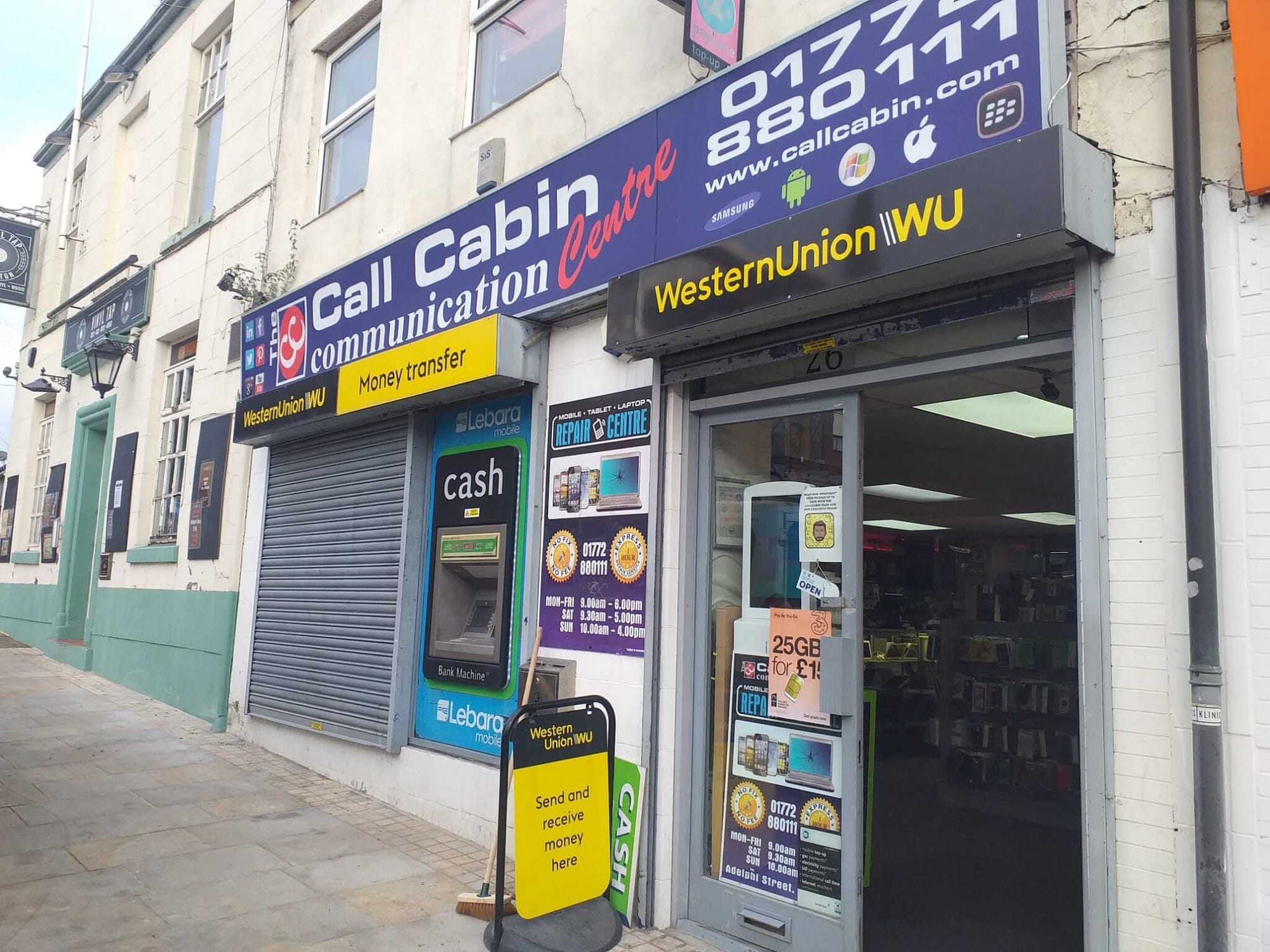 When you notice issues with your roller shutter door, you're going to want to get in touch with a company promptly that can offer 24/7 repairs. Fortunately, UK Doors & Shutters provide a 24/7 repair service so whether you need us day or night, we are here for you around-the-clock. Our roller shutter repair service ticks every box and is essential for peace of mind.
Here are other benefits you'll reap when you select UK Doors & Shutters;-
24/7 emergency cover
Industry-leading equipment
Fully-qualified & dedicated engineers
FREE quotations
Affordable prices
Outstanding customer service
Roller Shutter Upgrades
Here at UK Doors & Shutters, we are able to provide roller shutter upgrades for all types of commercial and industrial-type businesses. We are extremely flexible in our service and are able to arrange a convenient time with to ensure there is no disruption to business during our works.
Contact Us Today
If you need emergency roller shutter repairs in Chester today, please get in touch with our team at UK Doors & Shutters. You can reach us directly by calling 01204 402585 or use our contact form.