UK Doors & Shutters provide roller shutter repairs in Bury and the surrounding areas. Many businesses these days choose roller shutter doors to provide security and protection as well as aesthetic appeal for business premises. However, if something goes wrong with the roller shutter doors, your business is left open to a range of risks.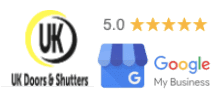 At UK Doors and Shutters, we offer 24 hour emergency roller shutter door repairs throughout Bury, so your business never has to be left without protection and security. Whatever the issue, one of our experts will come out and carry out the necessary repairs to ensure your roller shutter door is fully functional. You can call us at any time of the day or night for your roller shutter door repairs and we will get someone out to you promptly to get the work carried out.
If you require emergency roller shutter repairs in Ashton, please call us directly on 01204 402585 or use our contact form to arrange your call-out.
Totally reliable and the work is first class. I have used UK for call-outs , repairs and new installations and they are consistently excellent - Gavin Burton
Roller shutters are the number one choice for many industrial and commercial types of businesses that are looking to increase their security to best protect their key assets and machinery from theft or burglary. Our local engineers are able to install roller shutters at all different types of premises including factories, warehouses, shops, showrooms, and more.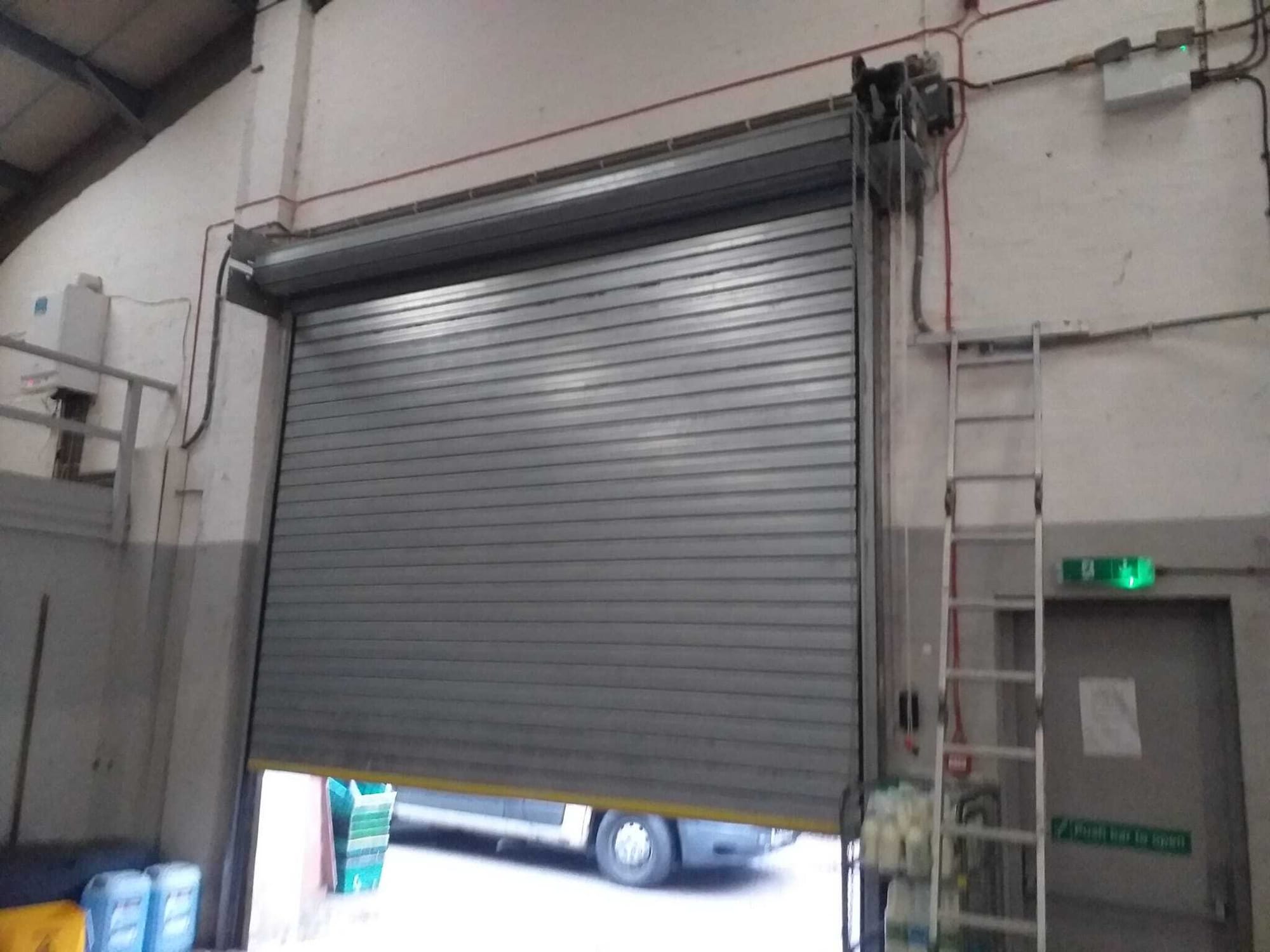 The best roller shutters for businesses are manufactured from aluminium and come in a powder coat finish which gives the shutter that much needed added strength even with their light weight design. We ensure a perfect made-to-measure fit and can repairs the following roller shutters;-
Roller Shutters.
High Speed Doors.
Fire Resistant Shutters.
Folding Shutter Doors.
Sliding Shutter Doors.
Sectional Overhead Doors.
Roller Shutter Repairs Bury
UK Doors & Shutters have been providing roller shutter repairs in Bury and the surrounding areas for a number of years and continue to offer an unrivalled service. Although roller shutters are built to be long-lasting and durable, they can still experience faults and require immediate repairs to ensure maximum security. Some of the most common types of faults include the following;-
Shutters Jamming - If your roller shutters are jamming, this may be a clear sign that you need a roller shutter repair from UK Doors & Shutters. Jamming roller shutters can impact efficiency, productivity and slow down your workforce especially in industrial workplaces.


Shutters Sticking - Are you experiencing your roller shutters sticking? If so, this may be a clear indication of a lubricant issue that can be solved by our local engineers identifying the sticking problem and main location.


Deteriorating Condition - Roller shutters are built to last for longevity but when they are located in harsh environments, the condition of them can deteriorate. The result of this? Well, it can decrease the level of security and affect the aesthetics.
24/7 Repair Service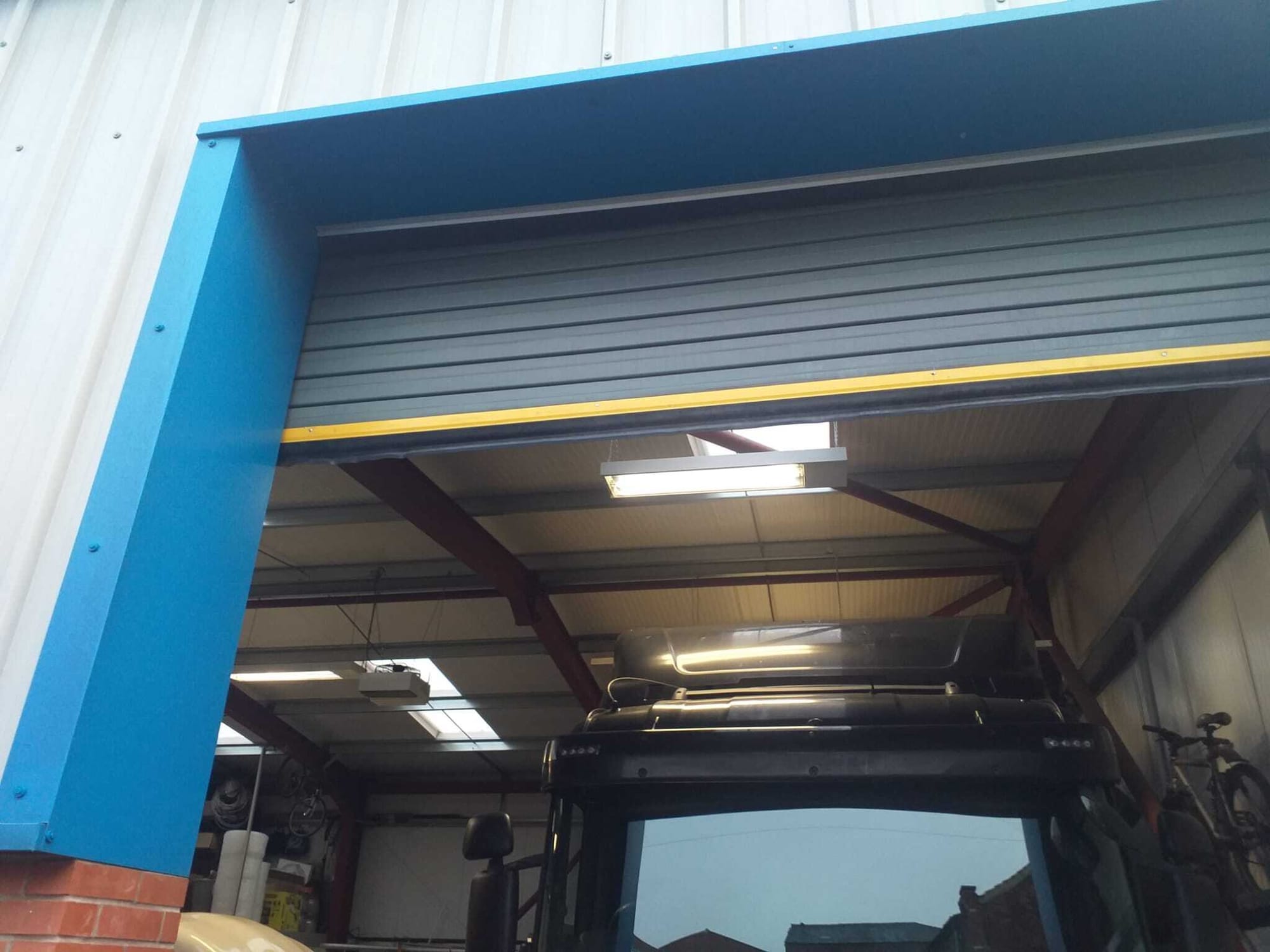 When it comes to emergency roller shutter repairs, you can count on our local and experienced local engineers to provide a 24/7 repair service. In your time of need, it's essential that you have a local company on hand offering a comprehensive repair service both day and night. Whatever issue with your roller shutter, our team are fully equipped to provide immediate roller shutter repairs.
Here are other benefits you'll reap when you select UK Doors & Shutters;-
24/7 emergency cover
Industry-leading equipment
Fully-qualified & dedicated engineers
FREE quotations
Affordable prices
Outstanding customer service
Roller Shutter Upgrades
As well as providing comprehensive roller shutter repairs, we also offer roller shutter upgrades. Upgrades are appropriate for customers that have previously undertake a number of repairs but the same issues are reoccurring. In these instances, roller shutter upgrades may be recommended by our team.
Contact Us Today
Looking for roller shutter repairs in Bury or the surrounding areas? If so, get in touch with us today and we will be happy to provide you with a FREE no-obligation quotation. You can reach us directly by calling 01204 402585 or use our contact form.